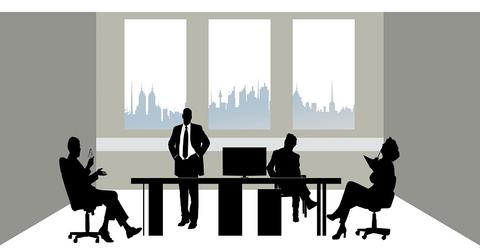 ETFC's StreetWise Results: Investors' Take on the Economy
By Raymond Anderson

Updated
Federal Reserve's June meeting
The Federal Reserve's June meeting is slated for June 12–13. Most of the market observers expect a rate increase to control inflation. Thus, brokerages (VFH) like Charles Schwab (SCHW), TD Ameritrade Holding (AMTD), E*TRADE Financial (ETFC), and Interactive Brokers Group (IBKR) are expected to attract attention primarily because higher rates pave the way for higher interest income for these companies.
On June 11, E*TRADE Financial's StreetWise released results from a study on investor sentiment about the June Fed meeting and the overall economy. Most of the investors believe that the improving economy has helped markets. Moreover, 56% of investors expect that the economy will see strong momentum in the June quarter, and 82% expect that GDP will witness an increase of 2% or more in 2018.
The brokerages have the following enterprise values as of June 12:
TD Ameritrade Holding: $24.6 billion
Charles Schwab: $55.4 billion
Interactive Brokers Group: -$18.9 billion
E*TRADE Financial: $15.9 billion
Additional insights from the study
Market participants expect to see a rate hike in June, and 58% of investors expect that the economy could sustain this hike, and 60% expect that volatility will rise. However, 60% expect that the present approach to trade will unfavorably impact portfolios.
Moreover, 47% of investors expect that the Federal Reserve will increase interest rates three times in the current year. The recent report on jobs mainly reflects lower unemployment, which might lead to one more rate hike in 2018 after the expected June hike. If the Federal Reserve changes its tune and suggests that we won't see more rate hikes in 2018 after the June hike, or that we could see more than one, markets might experience higher volatility.