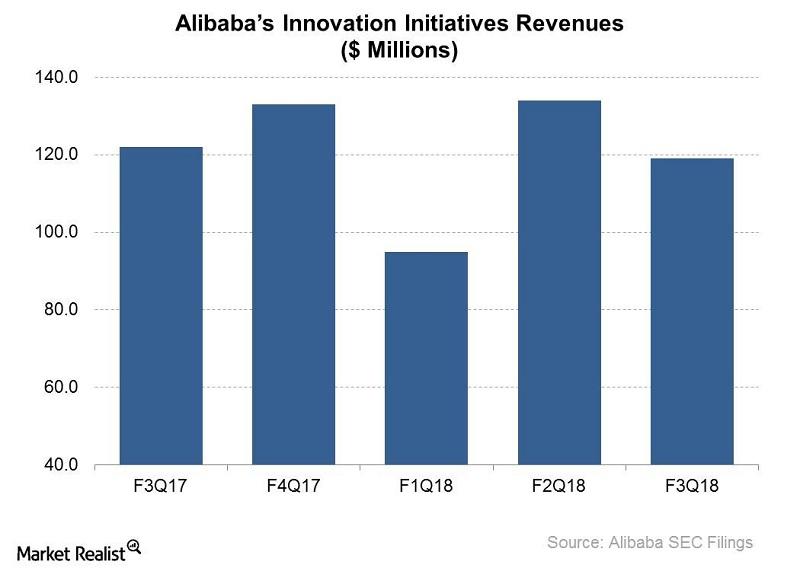 Alibaba Backs SenseTime, Facebook Faces Facial Recognition Issue
Alibaba joins in $600 million funding for SenseTime
Alibaba (BABA) recently teamed up with other investors, including Singaporean state investment company Temasek Holdings and Chinese electronics retailer Suning.com, to raise $600 million in additional funding for SenseTime. Existing SenseTime investors include US semiconductor company Qualcomm (QCOM), which is currently involved in a patent dispute with Apple.
SenseTime develops AI (artificial intelligence) technologies for facial recognition and other surveillance applications. The investment in SenseTime is seen as part of Alibaba's push into AI-heavy businesses such as autonomous driving, cloud computing, and smart-city programs.
Article continues below advertisement
Potential boost to innovation initiatives
Alibaba recently struck a deal to help Malaysia transform Kuala Lumpur into a smart city, and it's currently undertaking tests of self-driving vehicles, joining Baidu (BIDU) and Tencent (TCEHY) in efforts to put smart vehicles on Chinese roads.
Alibaba could apply SenseTime's facial recognition technologies in its smart cities, cloud computing, and self-driving initiatives. The company could also plug into SenseTime's technology to bolster its innovation initiatives, which generated $119 million in revenue in its fiscal 3Q18 (calendar 4Q17), as shown in the chart above.
Facebook sued over photo scanning
As Alibaba embraces facial recognition technology developer SenseTime, Facebook (FB) is facing questions over the application of similar technology. A US federal judge ruled recently that Facebook must face a class-action lawsuit alleging that the company unlawfully applied facial recognition technology to scan images in tagged photos on its social media network.