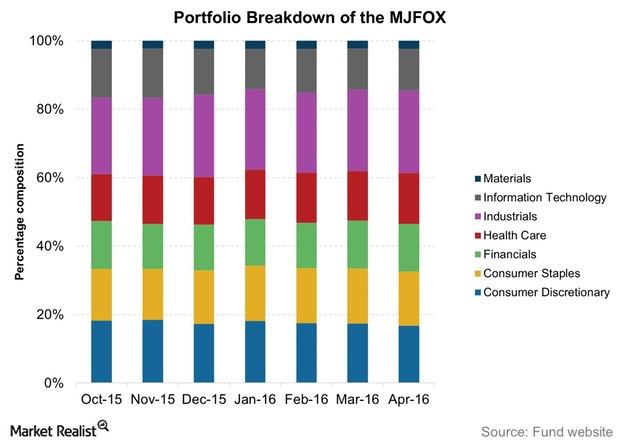 MJFOX: What Changes Did the Fund Make in 2016?
By David Ashworth

May. 16 2016, Updated 9:08 a.m. ET
MJFOX: An overview
The Matthews Japan Fund – Investor Class (MJFOX) seeks "long-term capital appreciation," by "investing at least 80% of its total assets, which include borrowings for investment purposes, in the common and preferred stocks of companies located in Japan."
In describing its approach toward investing in Asia, the fund believes that popular equity indexes of the region are "backward-looking." This means that the composition of these indexes isn't reflective of industries and companies that would flourish in the future. The fund adopts a bottom-up approach to constructing portfolios. That is, it looks at companies with acceptable valuations that are expected to do well in the future, rather than specific industries. The fund managers also believe in active management, so potential investors should be willing to accept high levels of portfolio turnover.
Article continues below advertisement
The fund was invested in 63 holdings as of March 2016. That's two more than a quarter ago. It was managing assets worth $3.0 billion at the end of April. As of the March portfolio, its equity holdings included Toyota Motor (TM), Orix (IX), Tokio Marine Holdings (TKOMY), Nidec (NJ), and Japan Tobacco (JAPAF), comprising 12.2% of the fund's portfolio.
Portfolio changes in MJFOX
For this analysis, we'll be considering MJFOX's holdings as of December 2015 since that's our latest available complete sectoral breakdown. The holdings after December reflect the market value–related changes to the portfolio, not the actual holdings.
Industrials and the two consumer-focused sectors—consumer discretionary and consumer staples—form the backbone of MJFOX. These three combine to form 56% of the portfolio. Healthcare, information technology, and financials command more than a tenth each of the portfolio. The fund has no investments in the energy, telecom services, or utilities sectors.
Compared to the MSCI Japan Index, MJFOX is overweight in the industrials, consumer staples, healthcare, and information technology sectors.
Fund managers have more or less maintained the sectoral composition of the fund in the past 12 months. A couple of notable exceptions are the consumer discretionary and information technology sectors.
Has this composition of the fund helped it in the first trimester of 2016? Let's see in the next article.