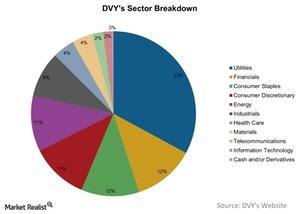 A Structural Analysis of DVY
By Ivan Kading

Sep. 16 2015, Updated 5:21 p.m. ET
DVY is a smart beta fund
The iShares Select Dividend ETF (DVY) is a smart beta fund that seeks to generate regular income for its investors. For more information, please see Market Realist's series on smart beta funds. DVY is similar to ETFs in this group such as the iShares MSCI USA Quality Factor ETF (QUAL) and the PowerShares FTSE RAFI US 1000 Portfolio (PRF). DVY also seeks to replicate the investment results of the Dow Jones U.S. Select Dividend Index, an equity index. DVY is majorly invested in the utilities, consumer staple, and financial sector.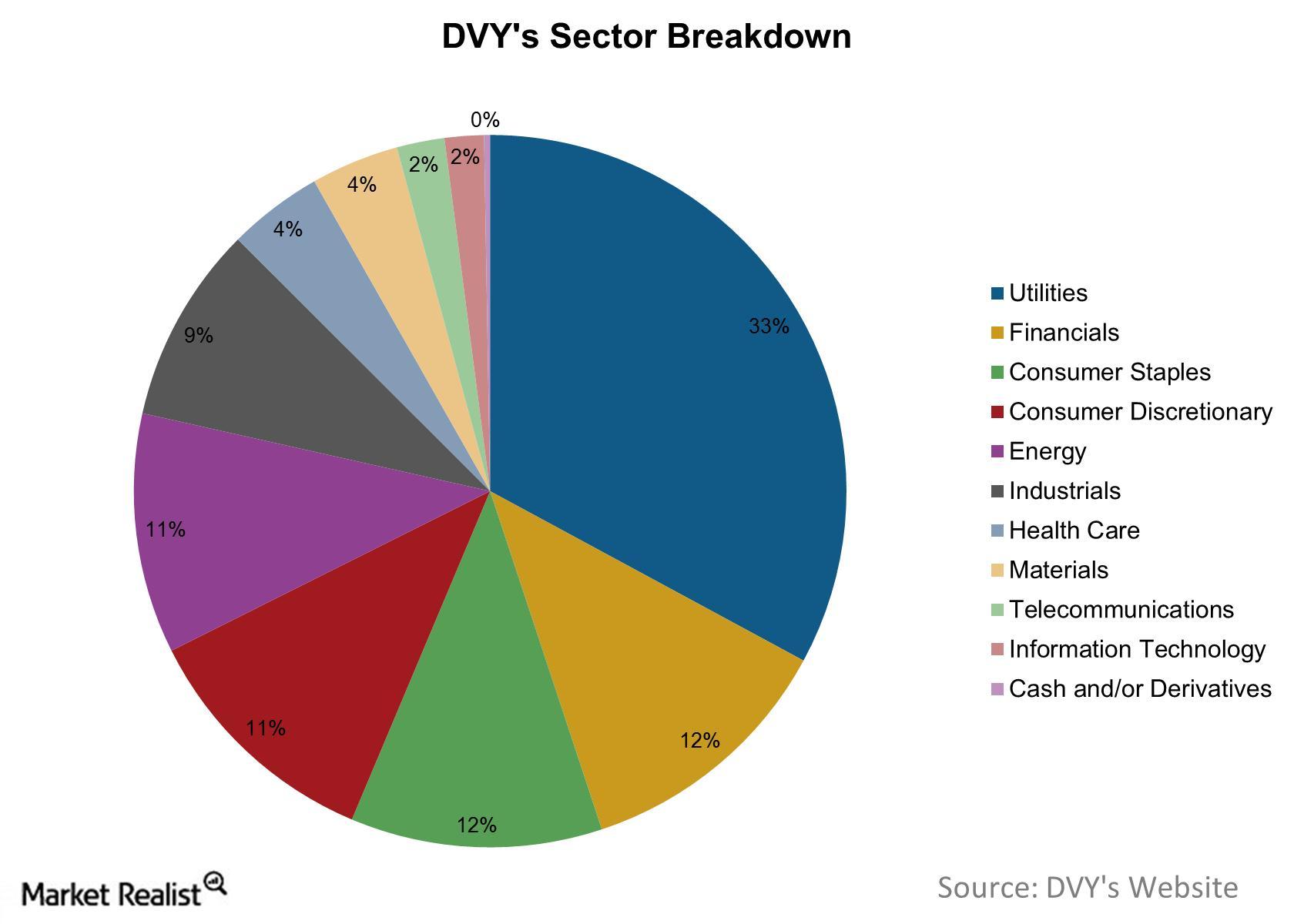 Article continues below advertisement
Stock selection based on dividend payout ratio
The index selects stocks on the basis of dividend history. According to the prospectus of the fund, a stock that has given a dividend in each of its last five years is eligible to be part of the index. The Underlying Index is comprised of 100 of the highest dividend-yielding securities in the Dow Jones US Index. DVY invests at least 80% of its net assets in the components of its index. The elements of the index primarily include stocks from consumer discretionary, consumer goods, consumer staples, energy, financials, and utility companies. Its top five holdings include Lockheed Martin (LMT), Philip Morris (PM), CME Group (CME), Kimberly Clark (KMB), and McDonalds (MCD).
A flat performance
DVY was launched on July 11, 2003, and since its inception has given a return of 7.26%. Its current assets under management (or AUM) as of September 2, 2015, are $12.7 billion. It currently has an expense ratio of 0.39%. The fund has given a negative return of -7.7% from January 1, 2015. Its current three-year Sharpe ratio, which is a generic measure for calculating risk-adjusted return, is 1.42% lower than the smart-beta group ETF average of 1.71%.