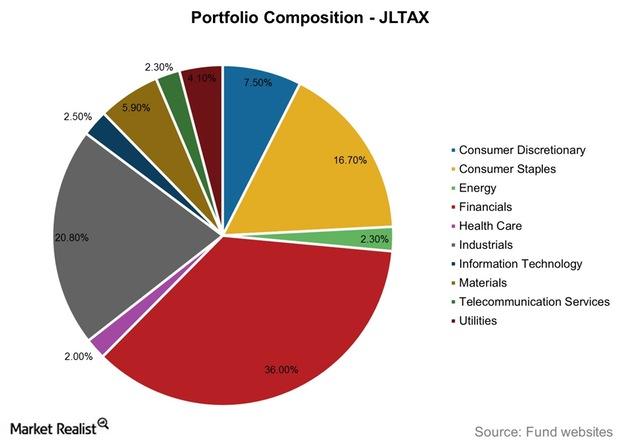 The JPMorgan Latin America Fund Class A (JLTAX): Investor Must-Knows
By David Ashworth

Sep. 29 2015, Updated 12:26 p.m. ET
JPMorgan Latin America Fund Class A
JPMorgan Asset Management offers the JPMorgan Latin America Fund Class A (JLTAX), which seeks long-term growth of capital by investing "primarily in securities of Latin American issuers and other investments that are tied economically to Latin America." On occasion, the fund can hedge a part of its foreign currency exposure into the US dollar.
The fund management team uses active and fundamental research "relying less on published data and more on subjective analysis through company visits by locally based country specialists." The fund's literature clarifies that decisions about individual securities take precedence over decisions about geographic exposure. Macro research forms a framework for bottom-up security selection.
Article continues below advertisement
Fast facts
The share class has existed since February 2007, and as of August 2015, the fund was managing assets worth $65.9 million. Geographically, at the end of August 2015, 52.3% of the fund's assets were invested in companies from Brazil. Companies from Mexico, Peru, Chile, and Panama made up 31.5%, 5.1%, 3.9%, and 1.7%, respectively, of the fund's August portfolio.
The fund's net expense ratio for this asset class is capped at 1.55%. The management fee is 1.0% while the 12b-1 fee, which represents distribution or service fees, is 0.25%. The maximum sales charge that the fund can levy on this share class is 5.25%. The minimum investment amount for this share class is $1,000, with $50 as the minimum amount for subsequent investments.
The fund had 60 holdings in its portfolio as of August 2015. Ambev (ABEV) was the single biggest holding of the fund's portfolio, making up 6.1% of the fund's assets. Fomento Económico Mexicano (FMX), Banco Bradesco (BBD), Credicorp (BAP), and Grupo Aeroportuario del Sureste (ASR), formed a combined 15.4% of the fund's August 2015 portfolio and were among the fund's top ten holdings.
Fund managers
The fund is managed by Luis Carrillo and Sophie Bosch de Hood. While Luis has been managing the fund since its inception, Sophie has been managing the fund since February 2013.
We'll look at the fund's performance for August 2015 in the next part of this series.