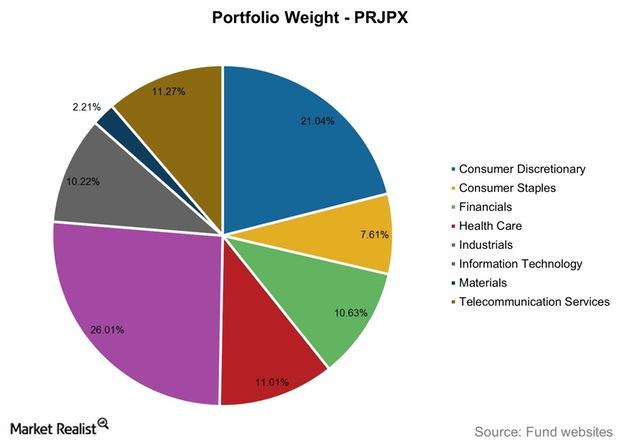 What Investors Should Know about the T. Rowe Price Japan Fund
By David Ashworth

Sep. 20 2015, Updated 2:30 p.m. ET
T. Rowe Price Japan Fund
The T. Rowe Price Japan Fund (PRJPX) is an offering by T. Rowe Price. According to the fund's documents, this Japan-focused mutual fund seeks "long-term growth of capital through investment in the common stocks of companies located, or with primary operations, in Japan."
The fund house is of the view that even though economic growth in Japan has slowed, several important aspects of a productive economy remain firmly in place. Aspects like a highly motivated work force and top-notch production and technical capabilities are important to an economy and remain unscathed in Japan.
The fund management invests in those companies, which it believes offer better opportunities compared to the constituents of its benchmark.
Article continues below advertisement
Fast facts
T. Rowe Price Japan Fund (PRJPX) has a long track record beginning in December 1991. As of the end of July 2015, the fund had assets worth $330.43 million. Its expense ratio is 1.05%, and it doesn't charge a 12b-1 fee.
If redemptions are made within 90 days of allotment, the fund charges a redemption fee of 2%. It's a no load fund, and the minimum investment amount is $2,500 with additional investments in multiples of $100.
The fund was invested in 75 holdings as of August 2015. A snapshot of the top ten holdings for August, which form 27.14% of its total assets, shows that Honda Motor (HMC) was the top holding. Other major holdings include Mitsubishi UFJ Financial Group (MTU), NTT DoCoMo (DCM), SoftBank (SFTBY), and Tokio Marine Holdings (TKOMY). The fund house didn't disclose the percentage weight of these securities.
Fund managers
PRJPX is managed by Archibald Ciganer, who has been with T. Rowe Price since September 2007 and has been managing this fund since December 2013.
We'll look at the fund's performance for August 2015 in the next article.