European equities are now trading at levels that suggest investors are discounting another recession; the dividend on the DAX Index is at roughly four times the level of German Bund yields. While Eurozone stocks will need the support of some earnings growth to move forward, this will not be difficult in light of very modest expectations.
Market Realist – European stocks (EZU) have been hit by a slew of negative economic news. The inflation for September came in at 0.3%, much below the ECB's target rate of 2%, as you can see in the graph above.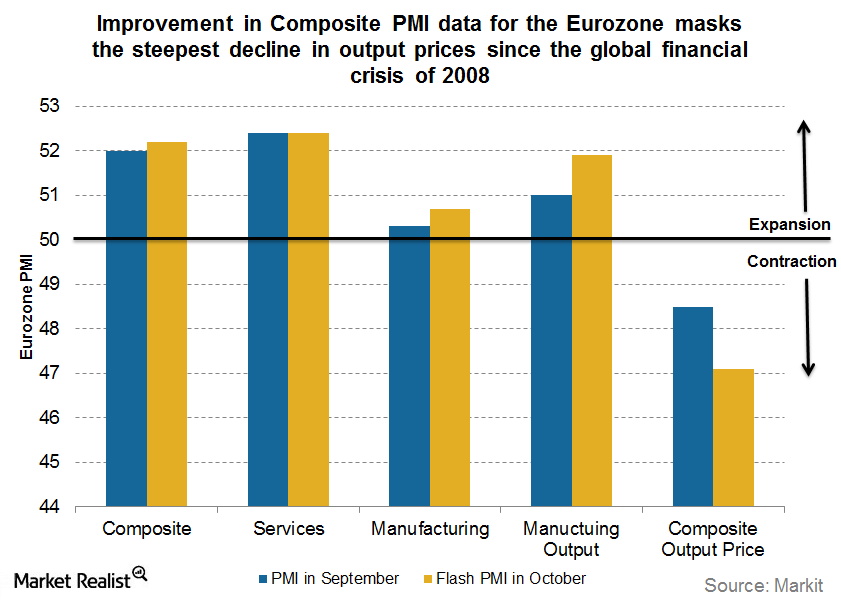 Article continues below advertisement
Market Realist – October's Flash Purchasing Managers' Index showed a slight improvement, climbing from 52.0 to 52.2. But this rise isn't much cause for celebration. The new orders sub index has seen hardly any growth, while the composite output price index has fallen from 48.5 to 47.1 in October (as per data from Markit).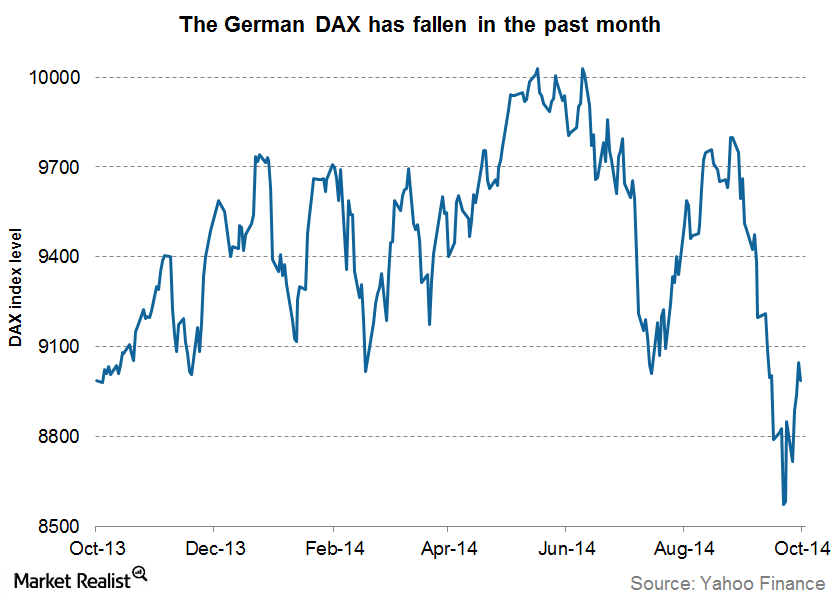 Market Realist – Investors have largely discounted the flurry of negative news. The German DAX (EWG) index fell sharply in October, you can see in the above graph.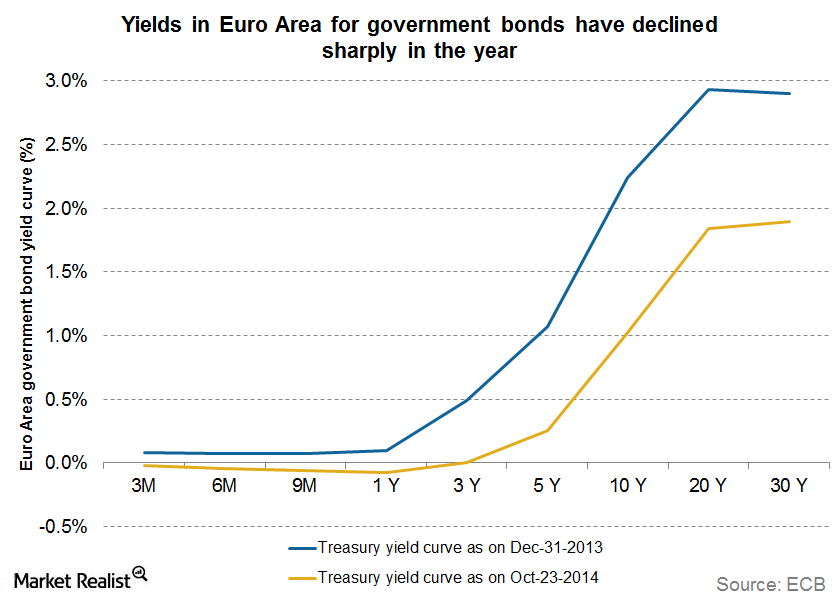 Market Realist – Investors have been flocking to European Treasuries instead. There has been a steep decline in yields from the beginning of the year to now, as you can see in the graph above. German bunds fell to 0.72% briefly on October 15, 2014, as prices correspondingly rose. The low yields in Europe and Japan (EWJ) have been one of the major factors causing downward pressure on U.S. Treasury yields (TLT). Investors are turning to U.S. Treasuries (IEF) since they look better compared to their European and Japanese counterparts, reducing yields and increasing prices.
European equities could rise if earnings season offers positive results. The asset purchase program announced by the European Central Bank beginning this quarter could help lift stocks too.
Read on to the next part of this series to see why Japanese equities look attractively priced.