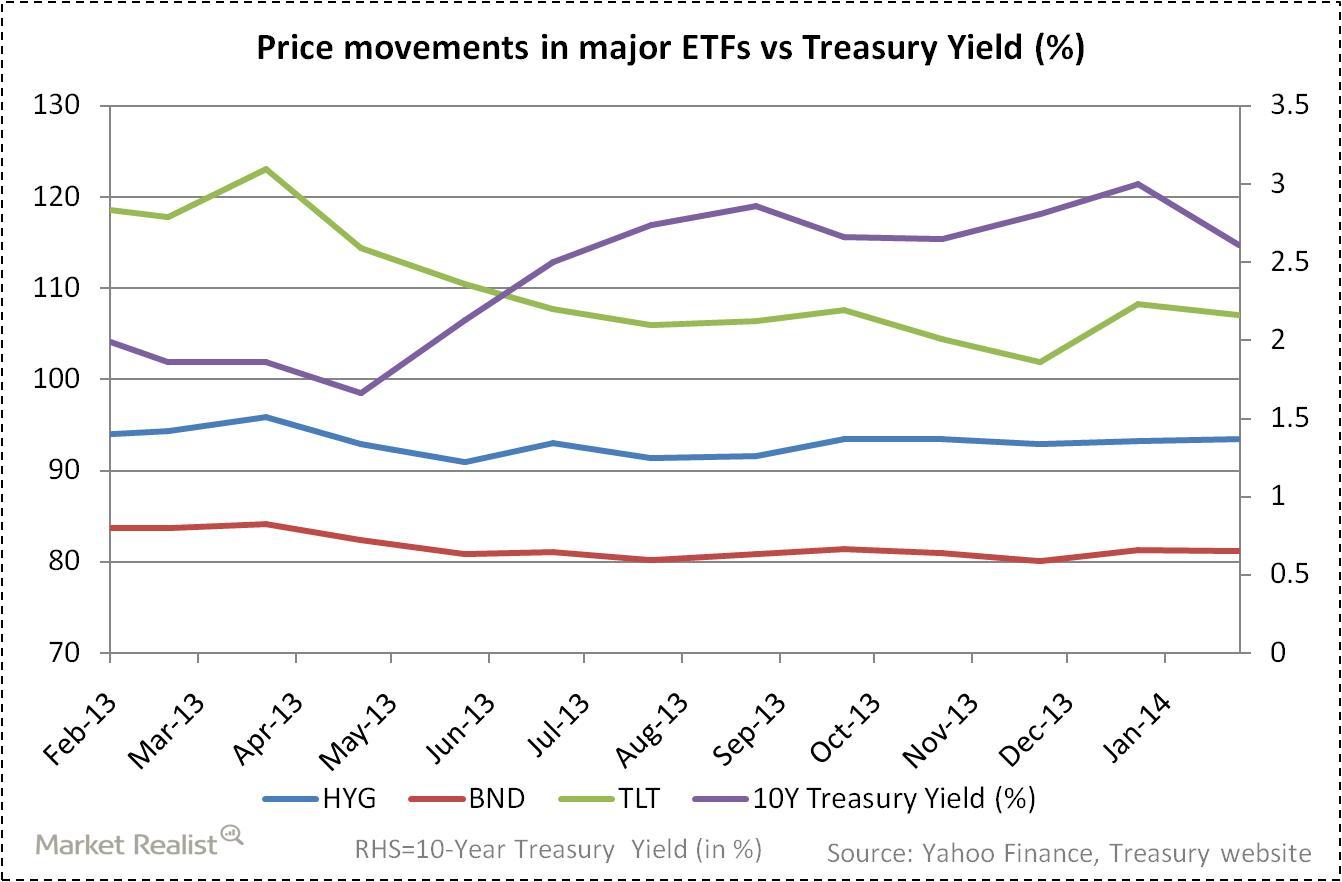 Positive news: Fed's tapering initiatives good for investors
With Fed's tapering initiatives in progress in the U.S., interest rates are expected to rise in the near future, as the mass bond-buying program, also known as quantitative easing (or QE), loses heat. Recent statements by the Fed's new Chairman Janet Yellen also confirmed that the Fed will continue with its policy, as long as economic indicators continue to show improvements in the economy. In a rising interest rate environment, investors should consider limiting the average duration of bonds in their fixed income portfolios as it would help manage exposure to interest rate risk.
Article continues below advertisement
The chart above clearly shows the inverse relationship between the TLT index price (determined by the underlying bond prices) and the 10-Year Treasury yield. As the Treasury yield declines, the ETF price rises, and vice versa. Hence, in the expected rising Treasury yield environment, investing in High-Yield ETFs may bring positive news to the investor.
If you are a buy-and-hold investor, duration might not be that important to you, as you aim to hold onto your bond up to its full tenure, so fluctuations in bond prices do not affect your principal payback at the time of maturity. For new investors, duration is a vital tool to access and compare between various bonds or ETFs you may be considering.
To know more on how yield changes with change in bond rating, see Must-know: Why do lower-rated bonds have higher yields?