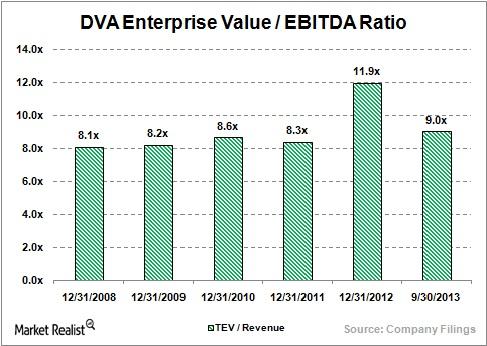 Lone Pine Capital starts new positions in BIDU, MA, DVA, P, Sells ISRG, RL – 13F Flash (C)
Lone Pine Capital LLC, based in Greenwich, Connecticut, was founded in 1997 by Stephen Mandel and is one of the largest equity-focused hedge funds in the United States. It is estimated to have $28.3 billion of assets under management.
In Q3 2013, it started new positions in Baidu Inc. (BIDU), MasterCard Inc. (MA), Davita Healthcare Partners (DVA), and Pandora Media (P) and sold Intuitive Surgical Inc. (ISRG) and Ralph Lauren Corp. (RL).
Abbreviated financial summaries and metrics for these securities are included below. Detailed analysis and recommendations require a subscription (more information at the bottom of the article).
Why buy DaVita Healthcare Partners (DVA)?
Article continues below advertisement
DaVita Healthcare Partners, a provider of kidney dialysis services for patients suffering from chronic kidney failure in the United States, reported an 54.1% increase in total revenue year over year to approximately $3 billion from $1.95 billion in 3Q 2013. The company expects the final 2014 Medicare reimbursement rates to come out later in November and in case of significant cuts, it will be forced to close a number of centers. These changes could impact its treatment growth numbers year-over-year. In addition to the Medicare cuts that may happen, it expects potential hits due to increased commercial rate pressure and the impact of the health care exchanges under the federal Affordable Care Act. Therefore, it will need to prune its expenses as required. The company said 2014 will be a challenging year as HealthCare Partners operating income and Kidney care operating income is expected to be significantly down. It faces large Medicare Advantage cuts in its HealthCare Partners business. And since payers are not adjusting the benefit design, it is more difficult to offset these cuts. The only silver lining in this is stable MA volume growth. The company narrowed its consolidated income guidance for 2013 to now be in the range of $1.88 billion to $1.92 billion. Its previous consolidated operating income guidance for 2013 was in the range of $1.83 billion to $1.93 billion. Despite the fall in the stock price post earnings, Berkshire Hathaway bought an additional 3,700,294 shares of DaVita and now owns a 16.5% stake in the company.
Lone Pine Capital founder Stephen Mandel graduated from Dartmouth College in 1978 and received his MBA from Harvard Business School in 1982. He has worked as an analyst and consultant at several major firms, from Tiger Management to Goldman Sachs. He uses a bottom-up, fundamental approach for selecting stocks that focuses on the fundamentals of the company against macroeconomic events and indicators.