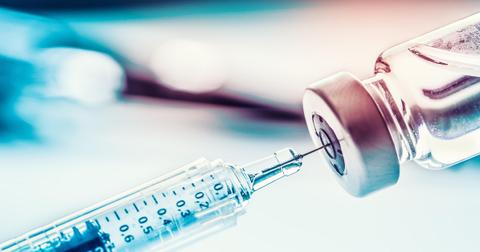 Novavax Stock Jumps Due to COVID-19 Vaccine Trial Results
By Ruchi Gupta

Updated
Novavax is an American biotechnology company that specializes in developing "next-generation vaccines for serious infectious diseases." Currently, Novavax is one of the companies working on a COVID-19 vaccine. Investors have piled into Novavax stock. So far, the stock has doubled since Novavax announced that it received U.S. federal government funding toward its COVID-19 vaccine program. Will Novavax stock keep rising?
#NVXCoV2373, $NVAX' recombinant COVID-19 vaccine candidate adjuvanted with Matrix-M, was generally well-tolerated and elicited robust antibody responses numerically superior to that seen in human convalescent sera.

— Novavax (@Novavax) August 4, 2020
Novavax's COVID-19 vaccine candidate delivers promising trial results
Novavax has been conducting trials of its COVID-19 vaccine candidate called NVX‑CoV2373. On Tuesday, the company announced positive results from the Phase 1 trial. In the trial, NVX‑CoV2373 was administered to more than 130 healthy adults. The trial results showed that NVX‑CoV2373 elicited a robust immune response. Also, Novavax observed that vaccine candidate is safe for human use. The individuals in the trial tolerated the vaccine well.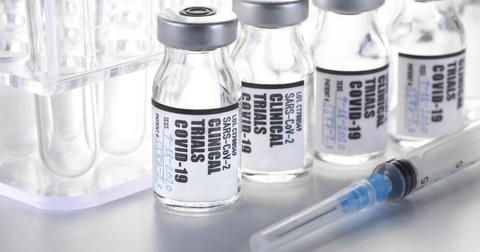 There was active trading in Novavax stock in extended trading on Tuesday after the company released the Phase 1 trial results for its COVID-19 vaccine candidate. Novavax shares rose more than 20 percent in pre-market trading on Wednesday. The positive trial results continued to drive the stock.
How federal funding and COVID-19 vaccine could boost the stock
Last month, the federal government handed $1.6 billion to Novavax to speed up its COVID-19 vaccine program. Government funding will support the development and manufacturing of the vaccine.
Government funding means that Novavax can stop worrying about money and focus on developing its coronavirus vaccine candidate NVX‑CoV2373. The funding and the positive Phase 1 trial results helped Novavax stock. Novavax is one of the first companies to get a COVID-19 vaccine to the market, which boosted investors' confidence.
Novavax expects its COVID-19 vaccine to be available in December 2020 or January 2021.
Novavax has plans for vaccine production
Novavax has tapped Japanese company Fujifilm Diosynth Biotechnologies as a manufacturing partner to produce its NVX‑CoV2373 vaccine candidate. Fujifilm will produce the Novavax vaccine for clinical trials and the actual consumer market. The deal with Fujifilm will ensure that Novavax has the manufacturing capacity to meet the anticipated high demand for its COVID-19 vaccine.
Novavax stock's outlook
Novavax is one of the COVID-19 stocks in hot demand right now. Looking back, Novavax shares have gained nearly 4,000 percent since the beginning of the year. Novavax shares closed Tuesday at $157 per share. At Tuesday's closing, the consensus estimates showed that Novavax stock could still rise 17 percent this year to $184. However, Novavax has already breached that target. The pre-market rally on Wednesday sent the stock above $196 per share.