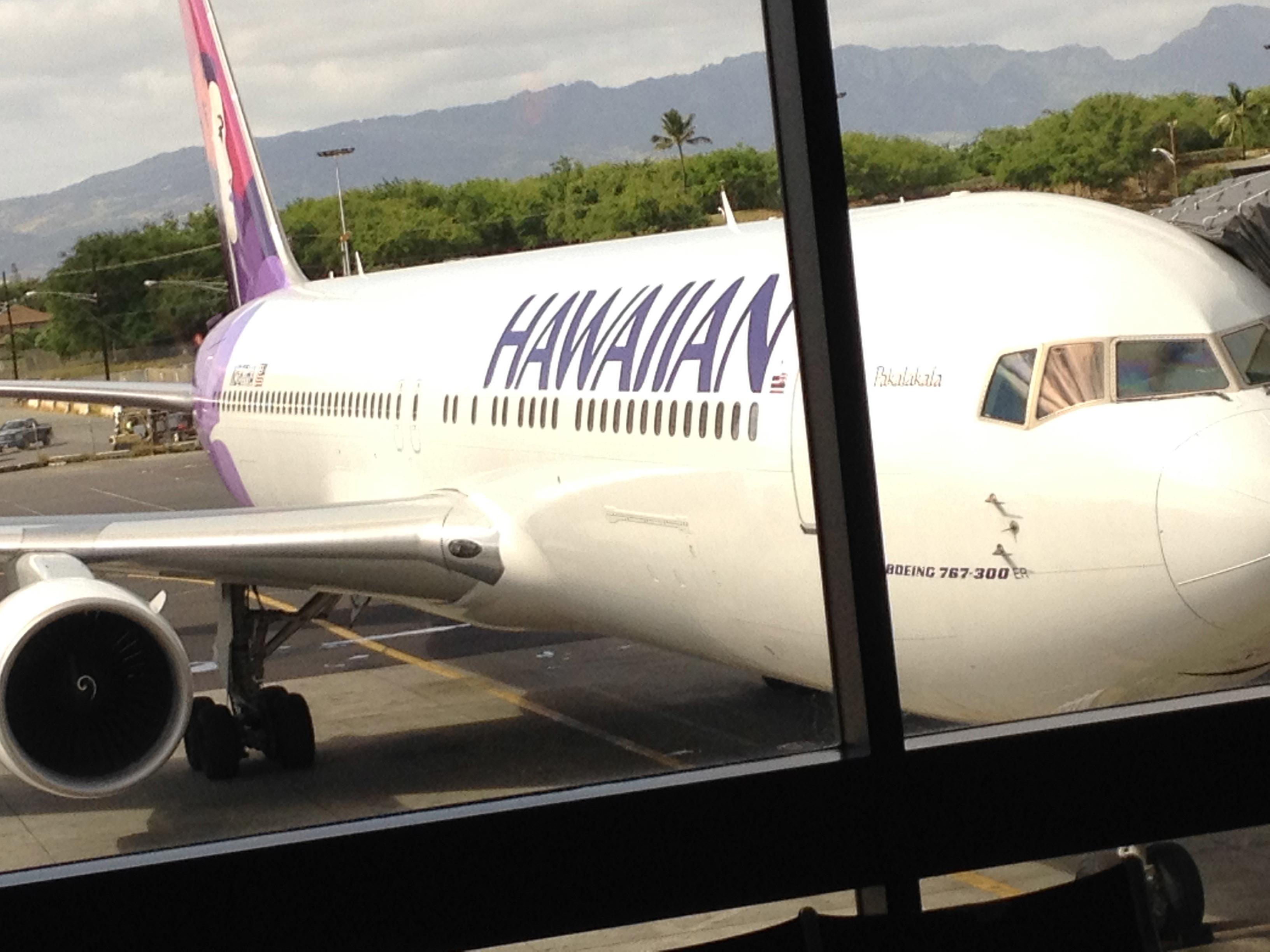 Brought to a Standstill by COVID-19, Will Hawaiian Airlines Soar Again?
By Anuradha Garg

Aug. 31 2020, Updated 9:52 a.m. ET
Airlines have been among the worst hit during the coronavirus pandemic due to travel restrictions and stay-at-home orders. Furloughs, layoffs, and other cost-cutting measures are now the norm for airlines, particularly Hawaiian Airlines.
Article continues below advertisement
How has the COVID-19 pandemic impacted Hawaiian Airlines?
Since late March, most of Hawaiian Airlines' operations have been closed. The Hawaiian government has mandated a 14-day quarantine for anyone entering the state. COVID-19 and the resulting restrictions led to the grounding of almost 95 percent of the company's planes, resulting in a loss of $144.4 million in Q1 2020 alone. 
Article continues below advertisement
During Hawaiian Airlines' Q2 2020 conference call, president and CEO Peter Ingram discussed COVID-19's impact on the company. While there were initially plans to lift the 14-day quarantine from Aug. 1, as case counts increased, this date was pushed to Sept. 1. The airline's system revenue fell 91.6 percent year-over-year in Q2 2020, and its passenger revenue was down by 96 percent.
Due to the travel restrictions, quarantine regulations, and an uncertain demand recovery timeline, Hawaiian is planning to operate as a "smaller airline by about 15% to 25% next summer compared to 2019 levels," and then "build back the business over time from the smaller base." 
Article continues below advertisement
Will there be layoffs?
Another question that's come with downsizing is that of layoffs. As Hawaiian plans to operate on a smaller scale and save costs wherever possible, layoffs are a given. During the company's Q2 conference call, management discussed various options for doing this. The company is planning to give "voluntary separation packages," which have already been offered to its administrative employees. Pilots, on the other hand, are being offered early retirement options. 
Article continues below advertisement
About 2,000 union employees have already received layoff notices, of which 35 percent have been flight attendants and 25 percent have been pilots. There could be layoffs among non-union employees as well. Ingram said these measures are being taken to "preserve the viability, competitiveness and success" of the business over the long term. 
Article continues below advertisement
Is Hawaiian Airlines close to bankruptcy?
Due to the coronavirus pandemic continuing to block customer demand, the future of airlines hangs in the balance. As Hawaiian Airlines operates in a niche network, it is particularly vulnerable to the decline. However, it has survived two bankruptcies, one in 1993 and the other in 2003.
During the second quarter, Hawaiian burned through about $3.3 million per day, a significant rate considering the airline's size. The company is pulling all levers to survive the downturn. It raised $114 million from sale-leaseback transactions, and received $364 million in subsidized loans under the CARES (Coronavirus Aid, Relief, and Economic Security) Act. 
Article continues below advertisement
Ingram told Hawaii News Now that the airline is nowhere close to bankruptcy, adding, "We have been doing what we can to manage our costs through this period of almost zero activity. We had a good balance sheet coming into this." At the end of the second quarter, the company's liquidity stood at $1.5 billion. Ingram believes that this should be sufficient to see the company through the worst of the crisis. 
Moreover, as Hawaiian's near-term debt obligations aren't huge, it could carry the funds over several quarters. Given the company's cash burn rate and liquidity situation, it could survive for several quarters, but that survival will ultimately depend on demand recovering.
What could boost the company?
There are several things that could help Hawaiian Airlines. One obvious catalyst is the launch of a successful vaccine, which would ease travel restrictions. Another major boost would be if the 14-day quarantine to Hawaii is abandoned in favor of a pretravel testing program.