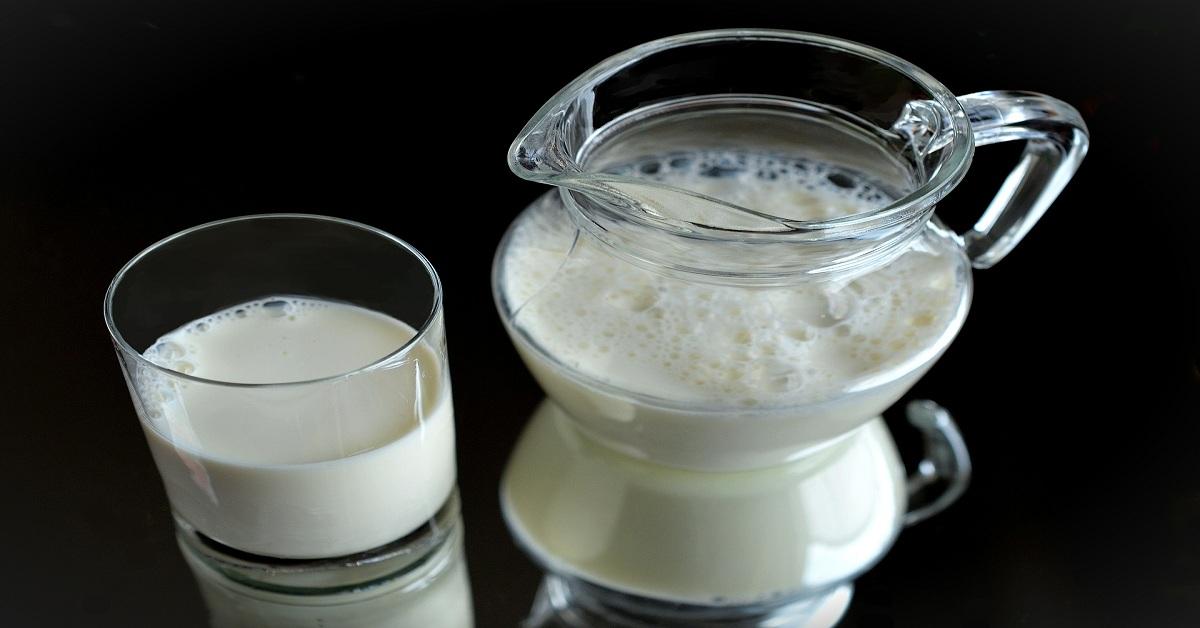 Will the 'Got Milk?' Ads Help Sales Amid COVID-19?
The "Got Milk?" ads are back as the American dairy industry looks to drive sales during this coronavirus disease pandemic. "Got Milk?" was a popular dairy industry marketing slogan between 1993 and 2014. The campaign sought to rally Americans into consuming more milk. The return of "Got Milk?" ads comes just as milk demand has increased amid the coronavirus pandemic and milk producers seek to encourage more milk uptake.
Article continues below advertisement
Why have milk sales rebounded?
Milk sales have been falling in recent years. Prime Consulting Group president Doug Adams told CNN Business that American milk sales have been declining 2 to 2.5 percent annually. Prime Consulting Group works with the dairy industry marketing body, the Milk Processor Education Program (MilkPEP), which is behind the "Got Milk?" campaign. The industry blames the shift in consumer behavior. Milk sales began sliding when households turned to eating away from home more often, which meant they were drinking less milk and using less of it in their cooking.
Besides the shift in households' eating behavior, competition from soda, juice, and alternatives such as soy milk also weighed on dairy milk sales. The drop in milk sales pushed some dairy producers to the brink of collapse. For example, milk producers Dean Foods and Borden Dairy had to file for bankruptcy protection in efforts to survive.
Article continues below advertisement
Article continues below advertisement
But milk sales have jumped amid the COVID-19 pandemic, and the renewed "Got Milk?" ads hope to keep them up. More Americans are cooking and eating at home now because of coronavirus-related lockdowns and social distancing.
As a result, milk demand has rebounded. For example, U.S. milk sales jumped 8.3 percent to $6.4 billion from January through July 18, according to Nielsen. That contrasts with a 2.3 percent drop in milk sales during the same period last year. Cow's milk is particularly high in demand, with sales increasing 11.7 percent to $4.5 billion between January and July.
Article continues below advertisement
How are the "Got Milk?" ads different this time?
The goal of the latest "Got Milk?" ad campaign remains the same as before: to drive milk sales. However, while the original "Got Milk?" ads featured celebrities such as Britney Spears, Kermit the Frog, Jonathan Taylor Thomas, and Dennis Rodman donning white mustaches, the new "Got Milk?" campaign is for the social media generation.
Article continues below advertisement
The new "Got Milk?" ads feature everyday people on social media platforms such as TikTok and YouTube doing stunts with milk. For example, Olympic gold medalist Katie Ledecky posted a social media video of herself swimming with a glass of chocolate milk on her head without spilling a drop.
Will milk sales continue to surge?
The dairy industry hopes that reviving the "Got Milk?" ads slogan will help sustain milk demand for the long term. America's milk industry is worth more than $10 billion annually. Therefore, its strength could play an important role in the much-needed economic recovery from the coronavirus pandemic.