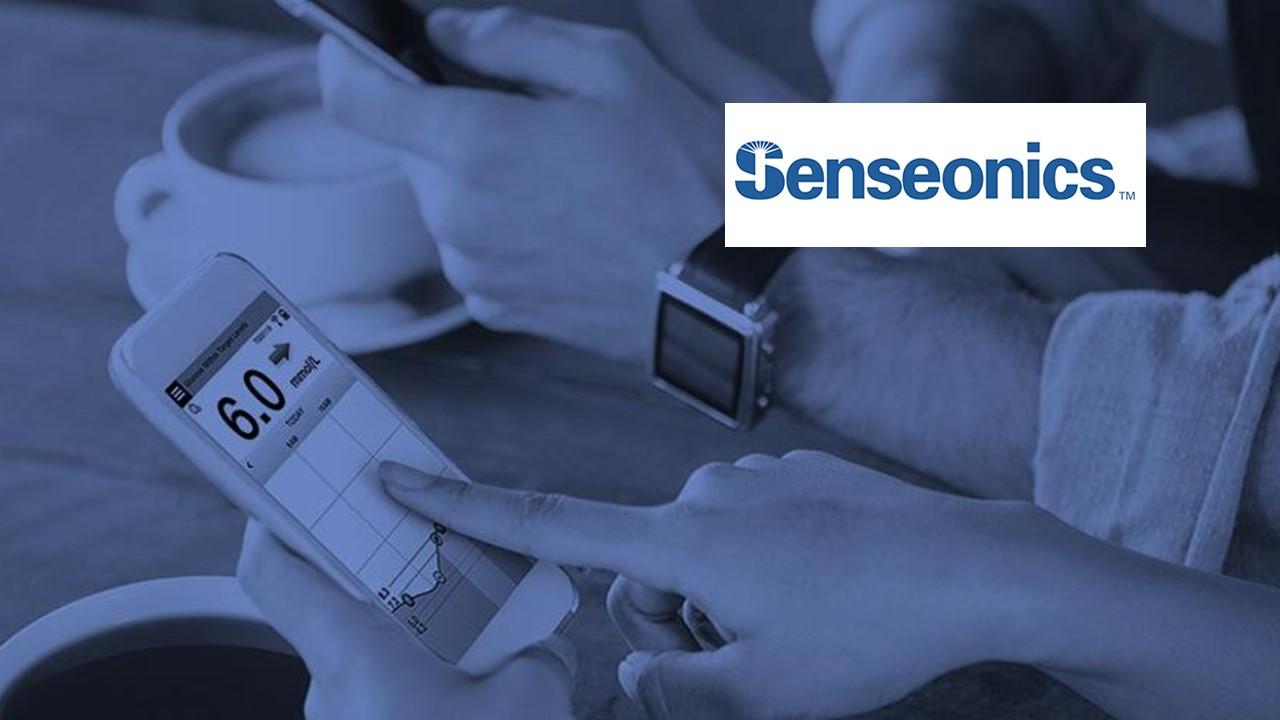 SENS Stock Rises, Good Long-Term Investment in the Diabetes Market
Senseonics (SENS) stock gained over 6 percent on June 25 and was trading sharply higher in premarkets on June 26. Why is SENS stock rising and is it expected to go up more from these levels?
Article continues below advertisement
SENS stock has gained almost 86 percent so far in June, which has taken its YTD returns to 339 percent. However, the stock still trades 31 percent below its 52-week high prices.
Why SENS stock is rising
Earlier this month, SENS stock rose after it was featured among the top discussion topics on Reddit group WallStreetBets. As we've seen in 2021, stocks that become popular on WallStreetBets witness a buying spree after the group created "magic" in names like AMC Entertainment, GameStop, and Sundial Growers.
Article continues below advertisement
Also, as I noted in a previous article, the stock started to look attractive amid the fall. Some investors seem to have bought into the positive fundamental story for Senseonics at lower prices.
Article continues below advertisement
Meanwhile, the recent uptrend in SENS stock is being driven by a rise in penny names. Also, SENS is getting added to the Russel 3,000 index. The index is adding several other stocks including Fisker and Paysafe. There has been a broad-based buying in all of the stocks.
Stocks tend to rise when they get added to any index. The passive funds that track the index have to buy the stocks in the proportion of their weightage, which leads to a spike in volumes. Also, the Russell 3,000 index adding SENS stock is a sign that the stock has moved ahead from being a "meme stock." Even Tesla with all of its fan following received a shot in the arm when the S&P 500 added it as a constituent in 2020.
Article continues below advertisement
Senseonics released data for Eversense CGM
On June 28, Senseonics also released the PROMISE Study data for Eversense CGM (continuous glucose monitoring) at the American Diabetes Association Virtual 81st Annual Scientific Sessions. The stock is rising after the data release because investors are bullish on the results.
Jim Cramer on Senseonics stock
CNBC Mad Money host Jim Cramer isn't too optimistic on Senseonics stock. He sees the stock as speculative and said that the company competes with the likes of Abbott and Dexcom. Both of these companies are much larger rivals with deep pockets.
Article continues below advertisement
Wall Street analysts also don't see much potential in SENS stock and it's trading 40 percent above its median target price. Currently, the stock trades very near its street-high target price of $4.
Article continues below advertisement
SENS stock long-term forecast
The long-term outlook for SENS stock looks positive. Senseonics produces the Eversense CGM (continuous glucose monitoring). The market for diabetic care is expected to rise sharply given the growing number of cases. If SENS can successfully commercialize Eversense, it will be a gamechanger for the company whose current market capitalization is only around $1.6 billion.
According to Grand View Research, the CGM market is expected to rise at a CAGR of 12.7 percent between 2020 and 2027 and reach $10.4 billion. Mordor Intelligence sees the market increasing at a CAGR of 14 percent between 2021 and 2026. Along with Senseonics, it listed Abbott, Dexcom, and Medtronic as the top four players in the market.
Article continues below advertisement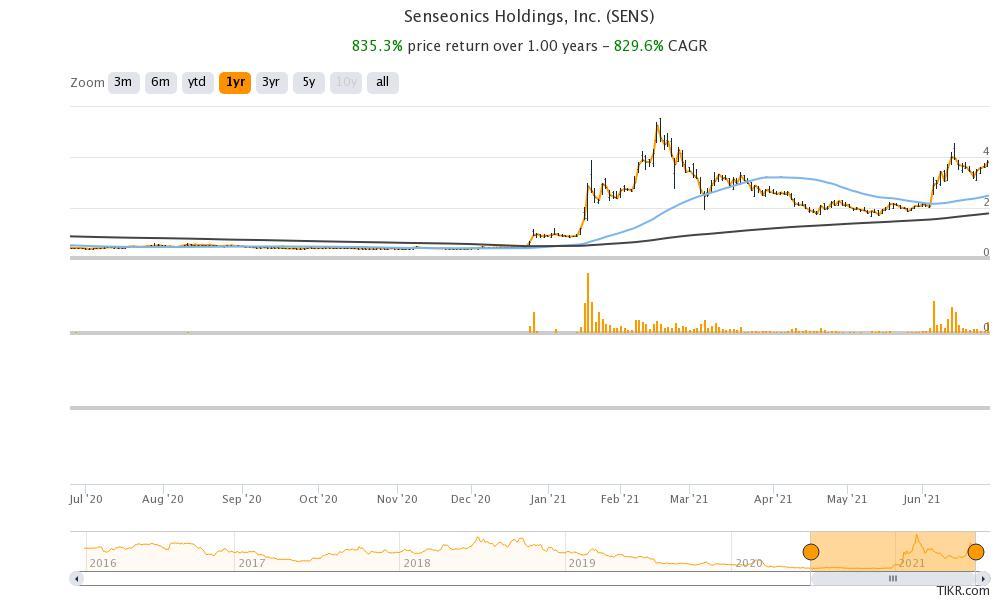 Is SENS stock expected to go up more?
Looking at the technicals, SENS now trades above the 30-day, 50-day, 100-day, and 200-day SMA (simple moving average). However, the stock is getting near overbought levels with a 14-day RSI (relative strength index) of 66.2.
From a fundamental perspective, SENS stock looks richly valued now. The near-term risk-reward dynamics aren't very attractive at these levels even though the stock looks like an attractive long-term investment.