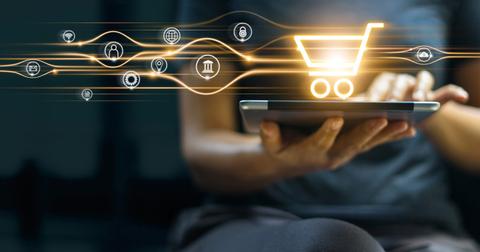 Why BigCommerce Increased Its IPO Price Range
By Sushree Mohanty

Updated
BigCommerce, a technology company that was founded in 2009, has been planning its IPO this year. Recently, the company boosted its IPO price range. Let's take a look at the new price range. When will the IPO happen?
What is BigCommerce?
BigCommerce provides software services for online store design, managing the store to checkout, and e-commerce businesses. The company follows a similar SaaS (software-as-a-service) model as Shopify.
When is the BigCommerce IPO?
As specified in a recent SEC filing, BigCommerce will offer 6,850,000 shares of its Series 1 common stock. The stock will trade starting Aug. 5 under the ticker symbol 'BIGC.' Since the announcement of the BigCommerce IPO, Shopify stock has fallen 0.8 percent today as of 10:50 a.m. ET.
What is BigCommerce's IPO price range?
BigCommerce increased its IPO price range in its recent filing based on its preliminary second-quarter revenue numbers, which were strong. According to techcrunch.com, BigCommerce saw revenue in the preliminary second-quarter between $35.5 million and $35.8 million, which is an increase of 30 percent from the second quarter of 2019.
The new IPO price range is between $21 and $23 per share. The new price range makes BigCommerce worth between $1.38 billion and $1.51 billion.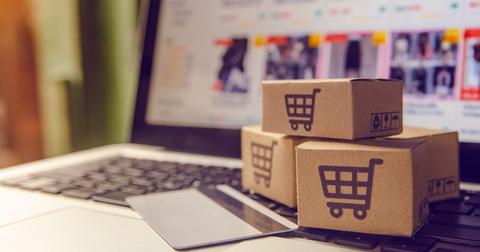 BigCommerce faces stiff competition from bigger players in the e-commerce space like Amazon and Shopify. Both companies reported stellar results amid the coronavirus pandemic. Shopify stock has gained 170.3 percent YTD amid strong growth in the second quarter. The company reported a 97 percent increase in its sales to $714.3 million from the second quarter of 2019.
Meanwhile, Amazon saw its net sales rise 40 percent YoY to $88.9 billion in the second quarter. The stock has gained 69.7 percent YTD. Right now, the BigCommerce IPO looks like a wise move.
BigCommerce reported a 22 percent YoY increase in its revenue to $112.1 million in fiscal 2019. The company reported a net loss of $42.6 million compared to $38.9 million in fiscal 2018. In the first quarter of fiscal 2020, BigCommerce saw a 30 percent YoY increase to $33.2 million, while the losses were around $4 million.
e-Commerce sector amid the coronavirus pandemic
The pandemic has impacted various sectors. Lockdown measures were imposed and people had to self-quarantine. Most of the malls, shopping complexes, and department stores saw minimal to zero consumers. Although the rules varied from state-to-state, most essential items could be sold.
Amid the coronavirus pandemic, e-commerce sales surged. There were fewer restrictions on home delivery. As the lockdowns ease, there are still fears about the coronavirus outbreak. As a result, e-commerce sales are still strong. Companies that provide services to e-commerce businesses are also booming.