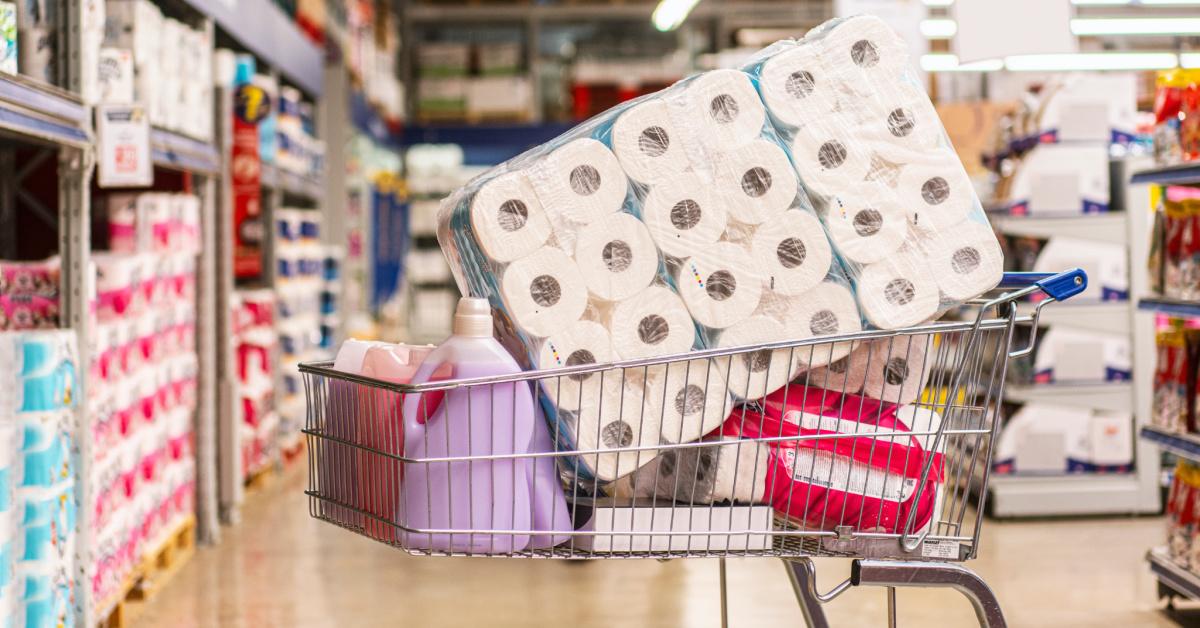 People Are Panic Buying Toilet Paper Again — Here's Why
By Abi Travis

Nov. 18 2020, Published 2:03 p.m. ET
We all remember the sense of panic that arose when the situation surrounding the COVID-19 pandemic first started to develop. People all around the country (and indeed, all around the world) had tons of questions and solid answers weren't immediately available. As a result, some people started panic buying supplies like food, hand sanitizer, and — most notably — toilet paper. Pictures of empty toilet paper shelves took over social media, which just led to more people feeling like they needed to stock up.
Article continues below advertisement
Eventually, the paper product panic died down a bit, grocery stores were able to restock, and the great toilet paper shortage of 2020 came to an end. But now, it seems as though people are once again starting to buy way more toilet paper than they need. Why?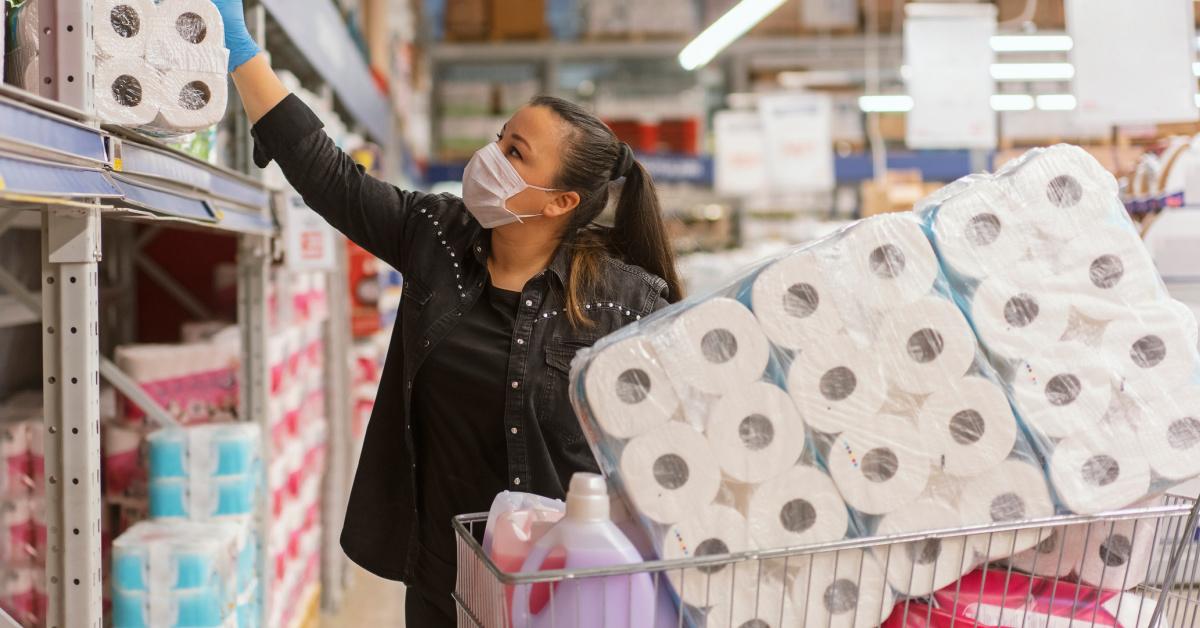 Article continues below advertisement
Why are people buying toilet paper again?
With the benefit of hindsight, it's easy to see that it didn't really make sense for people to start hoarding toilet paper at the beginning of the COVID-19 pandemic. (Then again, people in confusing and dire situations don't always act rationally.) For whatever reason, toilet paper became the thing that everyone was worried they would run out of, so people stocked up. Then, stores really did run out of toilet paper, which made people panic even more. It was truly a vicious cycle. 
Now, it seems as though panic buying may be starting again. As the COVID-19 cases continue to surge across the U.S., some states are invoking additional restrictions in an attempt to curb the spread. As a result, it looks like some people have started panic buying again like they did back in March when "lockdown" orders first went into effect in several states.
Article continues below advertisement
On Nov. 13, Governor Kate Brown of Oregon announced a "two-week freeze" that restricts bars and restaurants to take-out only. On Nov. 14, the toilet paper aisle at a Fred Meyer store in Happy Valley, Ore. was completely wiped out. Similar waves of panic buying have also been reported at chain stores like Walmart, Kroger, Target, and Costco in various U.S. states.
In addition to people panic buying in response to increased COVID-19-related restrictions, the holidays are also right around the corner. That could inspire some people to stock up on household items in order to avoid having to make a trip to the store during a usually busy time of year.
Article continues below advertisement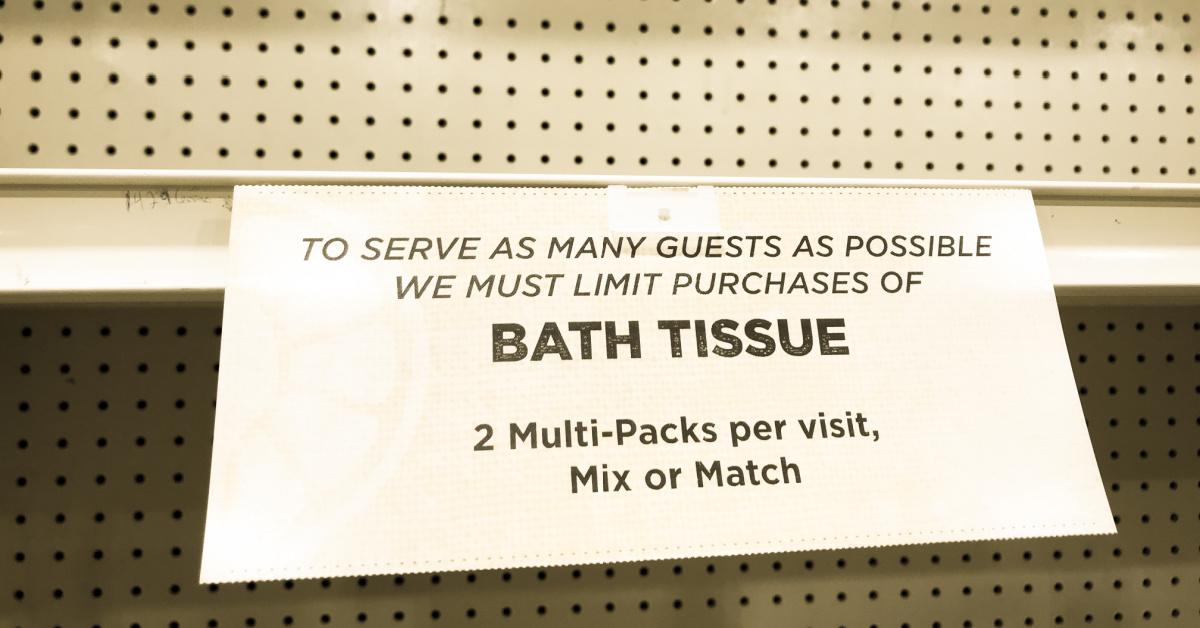 Stock performance suffered for toilet paper companies after the first round of panic buying
Following the initial period of panic buying back in March of 2020, Procter & Gamble (which trades on the NYSE under the ticker symbol "PG") and Kimberly-Clark (which trades on the NYSE under the ticker symbol "KMB") — both paper product industry leaders — suffered a steep decline in their stock performance. Both of the companies hit all-year lows on March 23, 2020 (along with pretty much everyone else on that fateful, pandemic panic day).
Article continues below advertisement
In the months since then, both companies' stock performance more-or-less stabilized. Currently, both companies' stock prices are the highest they have been over the past five years, which isn't too shabby!
Since most grocery stores have already experienced one round of panic buying this year, hopefully, they are prepared for a possible round two so that we don't experience a massive toilet paper shortage again. Let's hope that toilet paper companies are equally prepared for the increased demand!