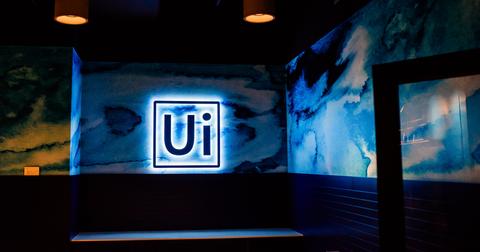 UiPath Is on Its Way to Going Public Through an IPO
By Kathryn Underwood

Apr. 5 2021, Published 10:03 a.m. ET
UiPath, a company focused on robotic process automation (or RPA) is moving toward going public in 2021. The company began in 2005 as DeskOver in Romania, and eventually rebranded to become UiPath and focus on RPA. 
Article continues below advertisement
UiPath's robotic software imitates human actions to remove many of the tedious, repetitive tasks involved in the back-office management of companies. For example, its processes can log into applications, copy and paste data, complete forms, scrape browsers, and more. UiPath says its RPA can streamline workflow for organizations with strong scalability.  
UiPath's market prospects are huge
 UiPath has received a lot of recognition over the past few years:
In 2018, it was 14th on the Forbes Cloud 100.
In 2019, it topped Deloitte's Technology Fast 500 list.
In 2020, it was the only RPA provider to make it to the Forbes AI 50. It also placed third on the Forbes Cloud 100 and was included in the CNBC Disruptor 50.
In 2021, UiPath was named a leader in The Forrester Wave: Robotic Process Automation list for Q1.
Article continues below advertisement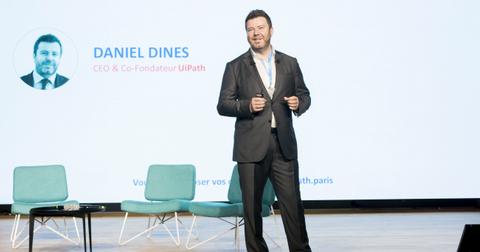 Bain & Company has estimated that automation platforms' addressable market is worth about $65 million, according to Reuters. Over 95 percent of UiPath's revenue recurs annually.
Article continues below advertisement
Is UiPath going public?
UiPath announced in Dec. 2020 that it had filed a confidential draft registration statement with the SEC. The filing for its IPO was made public near the end of Mar. 2021, with a $1 billion fundraising goal for the IPO as a placeholder. The date and initial listing price for the stock are not yet known.
When is UiPath's IPO date?
UiPath was reportedly considering a direct listing instead of an IPO, but people familiar with the company have recently stated that it "ultimately opted for a traditional stock market flotation," reports Yahoo Finance.
Article continues below advertisement
UiPath's IPO date has not yet been announced. In its S-1 filing, the company reported that its revenue rose 81 percent year-over-year in the fiscal year ended Jan. 31, 2021, reaching $607.6 million. UiPath also became cash flow positive, with its net losses dropping from $519.9 million to $92.3 million.
Article continues below advertisement
Direct listings versus IPOs
For companies seeking to go public, there are some advantages to using a direct listing rather than a traditional IPO. Some companies that have listed directly include Spotify, Slack, Palantir, and Asana.
A direct listing can be appealing to a company if it's not focused on raising capital, as it's often quicker and less expensive than an IPO. It also offers more liquidity to existing shareholders. One negative aspect of a direct listing is that there can be some volatility at first due to lack of underwriters and the price depending on supply and demand—the amount of shares available isn't fixed like in traditional IPOs.
Article continues below advertisement
UiPath's valuation, stock price, and symbol
UiPath is slated to list on the NYSE under the symbol PATH. It most recently had a post-money valuation of $35 billion after a $750 million Series F fundraising round in Feb. 2021. Its stock price and number of shares have not yet been disclosed.
Investors in UiPath include IVP, Dragoneer, Coatue Management LLC, CapitalG, and Accel. Now that the company's not pursuing a direct listing, its IPO lead underwriters are Morgan Stanley and JPMorgan Chase.