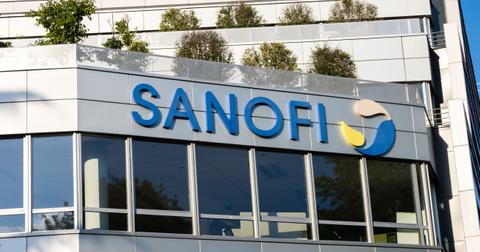 Sanofi Planning Pharma Ingredients IPO in Next Few Months
By Ambrish Shah

Updated
Sanofi stock is trading higher today after the company announced its COVID-19 vaccine cost and disclosed plans to issue an IPO for its drug ingredients division in the coming months. Sanofi is developing a coronavirus vaccine in partnership with GlaxoSmithKline.
What's the latest Sanofi news?
Sanofi and GlaxoSmithKline have partnered to develop and market a vaccination for COVID-19. On Sept. 5, Sanofi's chief in France, Olivier Bogillot, said that the company's coronavirus vaccine will likely be priced below 10 euros.
On Sept. 3, Sanofi and GlaxoSmithKline announced that their coronavirus vaccine was entering human trials in the U.S. The companies expect the results from the trials in early December, and aim to begin Phase 3 trials by the end of this year. Sanofi is hoping to receive regulatory approval for the vaccine in the first half of 2021.
AstraZeneca, Johnson & Johnson, and Pfizer are also racing to develop coronavirus vaccines. The coronavirus disease has killed about 879,000 people globally and ravaged economies.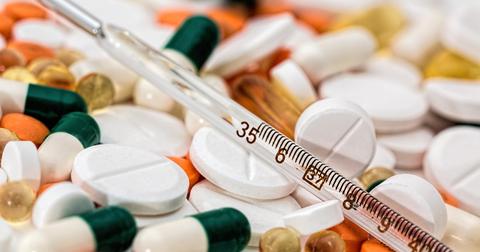 How much will the Sanofi-GSK COVID-19 vaccine cost?
The COVID-19 vaccine that Sanofi is developing with GlaxoSmithKline is likely to be priced under 10 euros ($11.80) per shot if the vaccine is approved for use. The company is evaluating the production costs for the next few months. Sanofi said that it will come up with a final price when the coronavirus vaccine reaches its final testing phase.
AstraZeneca is likely to price its coronavirus vaccine shot at 2.50 euros in Europe. There's a price gap because Sanofi uses its internal resources, while AstraZeneca outsources part of its production.
What's an API company?
Sanofi is planning an IPO for its API (active pharmaceutical ingredient) company in the next few months. APIs are the components of drugs that produce the intended effects. According to MarketWatch, Olivier Bogillot said, "The idea is to create a champion of active ingredients at the European level." The report added, "Sanofi announced plans in February to create a standalone company making API by combining its commercial and development activities with six of its production sites in Europe."
Sanofi is planning to list the new entity on Euronext Paris by 2022, subject to market conditions. The new entity is expected to be the world's second-largest API company, taking in about 1 billion euros in sales by 2022.
What is Sanofi's stock price today?
In premarket trading today, Sanofi stock was up about 2.7 percent at $50.82. The stock fell 0.6 percent on Sept. 4 and closed at $49.47 with a market capitalization of $124.3 billion. Sanofi stock has fallen by 2.2 percent in the last five days and risen by 13.0 percent in the last year. The stock is trading 10.0 percent below its 52-week high of $55 and 31.5 percent above its 52-week low of $37.62. Year-to-date, the stock has fallen by 1.5 percent.