A potential $2 billion initial public offering (IPO) is enough to make any trader inquire about a company. Outbrain has been around since 2006 and has been disrupting the advertising industry ever since.
Article continues below advertisement
After a merger with competitor Taboola dissolved, Outbrain has announced their intent to take the privately held ad company public. Interested investors may want insight into what Outbrain does and how they make their money.
How Outbrain works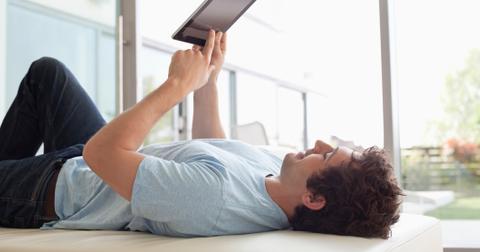 Outbrain guides users toward relevant and related content online. The company's founders, Yaron Galai and Ori Lahav, developed the brand as a web-based replica of the print magazine experience.
Article continues below advertisement
With a tangible publication, readers make their way through an executed format. Outbrain uses software to select and display recommendations for further reading, ultimately helping publications and platforms improve their metric.
Article continues below advertisement
In addition to their content discovery service, which Outbrain calls "feed technology," the company focuses on native advertising. Native advertising is a form of paid ad that is supposed to replicate the style and tone of the page's primary content.
Article continues below advertisement
How does Outbrain make money?
Was it Churchill who once said?:
"Facebook always does the right thing. But only after they've exhausted every other possibility."

— Yaron Galai (@YaronGalai) June 26, 2020
When it comes to native advertising, Outbrain makes money for each click from readers. That revenue isn't entirely theirs, though. A portion of it goes to the publishers who host the ads on their platform.
Article continues below advertisement
For content discovery, they use their "suggested reading" style to earn revenue from clients seeking a well-oiled content feed on their website.
Article continues below advertisement
Outbrain Inc. has yet to publicly release their registration statement with the SEC, so investors are still waiting on their exact revenue and other monetary terms. Considering the Taboola-Outbrain deal was supposed to be worth $2 billion as a unit, it will be interesting to find out how Outbrain figures a $2 billion IPO without a merger to back them up.
Article continues below advertisement
Who owns Outbrain?
Israeli Navy officers Yaron Galai and Ori Lahav founded web advertising platform Outbrain in 2006.

— QuizBitsPH (@QuizbitsPH) December 26, 2020
Galai and Lahav, Outbrain's founders, still own the company. Galai serves as the CEO while Lahav is the general manager of their Israel offices.
Article continues below advertisement
Galai is also the co-founder and chairman of Listory, a separate company that functions as a "content refinery." Lahav has a long history of online advertising, as evidenced by his prior role at Shopping.com.
Article continues below advertisement
Outbrain failed to finalize a deal with its competition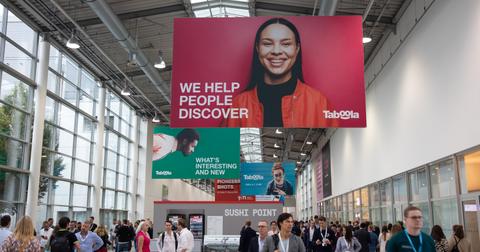 In Oct. 2019, Outbrain announced they were merging with a direct competitor called Taboola. The deal was developed for a sum of $2 billion, the same value as Outbrain's upcoming IPO.
Article continues below advertisement
Together, the two businesses wanted to build strength against blue chip competition like Facebook and Google, both of which have robust digital advertising platforms.
Article continues below advertisement
By the end of 2020, it became clear that Taboola and Outbrain wouldn't be able to come to a consensus on the terms of the merger. As a result, the two companies went their separate ways. Outbrain, it seems, is wasting no time moving on.
Article continues below advertisement
The Outbrain vs Taboola competition continues
Taboola in Talks for ION SPAC Merge After Outbrain Deal Falls Apart (Taboola said to be profitable on an operating basis and revenues ~$150 million a year, after sharing profits with publishers)

— wilson k (@wilsonkriegel) December 23, 2020
Both Outbrain and Taboola market themselves to the same audience and make money the same way. In particular, they highlight content discovery and native advertising services. Unlike Israel-based Outbrain, Taboola is headquartered in New York City. Both maintain a global array of offices.
Article continues below advertisement
Now that the merger has fallen through the cracks, Outbrain and Taboola are back to being competitors. Also seeking a path to the public market, Taboola is now targeting a merger with a SPAC. With Outbrain preparing to list their shares on a Wall Street exchange, it seems the company is taking the advice of keeping their competition close as earnestly as they can.