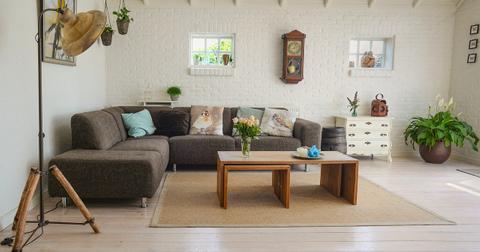 When Do Wayfair's Black Friday Deals Start in 2020?
By Ambrish Shah

Updated
Wayfair's Black Friday deals are starting early this year. Shoppers will be able to get more expensive items for less. Here's what you can expect from Wayfair's Black Friday 2020 event.
Article continues below advertisement
When do Wayfair's Black Friday deals start in 2020?
Wayfair customers can start their Black Friday shopping right now. The preview sale is already live and will run through Nov. 13 at 9:00 a.m. ET. The store's exclusive access to Black Friday deals will start on Nov. 13 and end on Nov. 25. However, the main event starts on Nov. 26. Shoppers will have access to significant price drops until Nov. 30.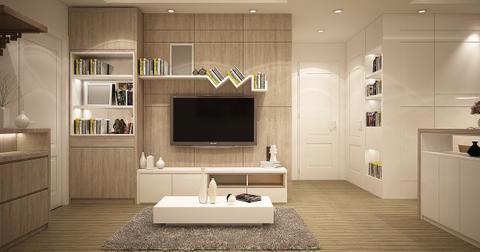 Article continues below advertisement
A sneak preview of Wayfair's Black Friday deals
Here are the most exciting sales at Wayfair's before Black Friday 2020:
Save up to 60 percent on TV stands and living room tables, living room seating, lighting, and kitchen upgrades
Save up to 55 percent on bedding, dining furniture, kids furniture, and bathroom upgrades
Save up to 50 percent on outdoor furniture, small electrics, and storage solutions
Shop area rugs starting at $49, decor starting at $30, bedroom furniture starting at $99, and more
What is Wayfair's stock price today?
Wayfair stock was up about 0.5 percent at $257.28 in pre-market trading as of 9:12 a.m. ET on Tuesday, Nov. 3. The stock rose 3.1 percent on Nov. 2 and closed at $255.64 with a market capitalization of $24.4 billion. Wayfair stock has fallen by 6.8 percent in the last five days, but it has risen by 213.7 percent in the last year.
Wayfair stock is trading 26.8 percent below its 52-week high of $349.08 and 1,078 percent above its 52-week low of $21.70. Year-to-date, the stock had risen by 182.9 percent as of Nov. 2.
Article continues below advertisement
What is Wayfair's stock forecast?
Currently, analysts' average stock price forecast for Wayfair is $305.38, which suggests a 19.5 percent upside. The highest target price of $395 implies a 54.5 percent upside, while the lowest target price of $160 suggests a 37.4 percent downside. Among the 23 Wall Street analysts tracking Wayfair, 14 recommend a buy, while nine recommend a hold. None of the analysts recommend a sell.
Wayfair stock is likely a buy based on the strong growth outlook. The company will likely continue to benefit from a shift toward online purchases. On Nov. 3, Wayfair reported its third-quarter earnings results before the market opened. The company reported an adjusted EPS of $2.30 compared to the analysts' consensus estimate of $0.80. Membership numbers increased by about 50 percent from a year ago.