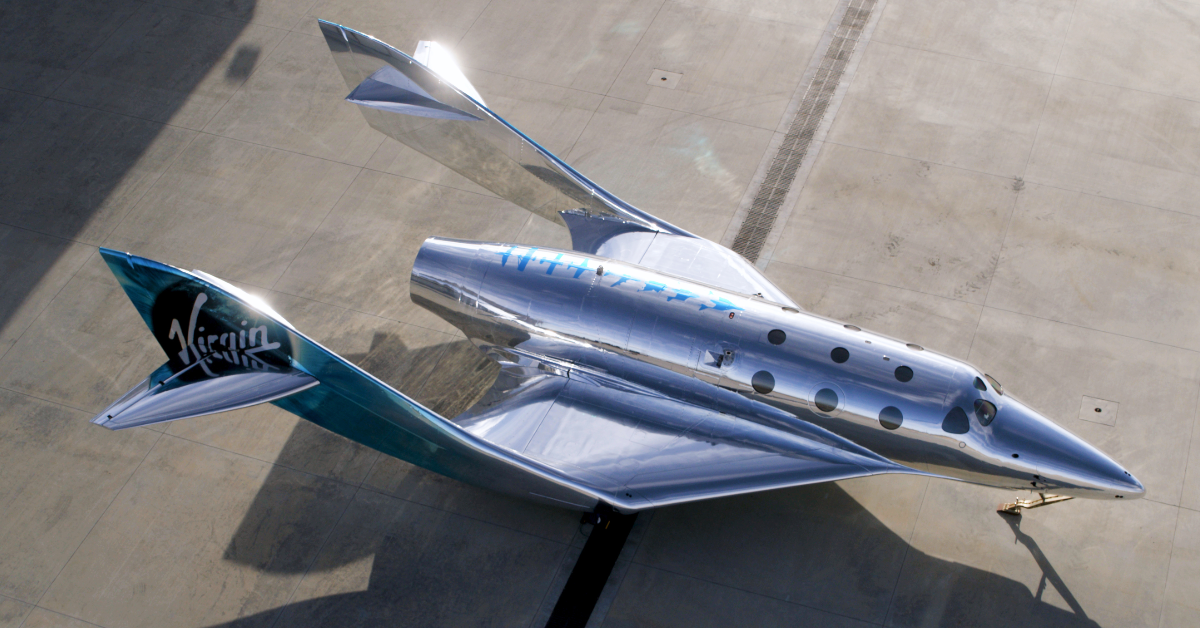 Virgin Galactic Introduces Its First SpaceShip III, the VSS Imagine
By Danielle Letenyei

Mar. 30 2021, Published 1:25 p.m. ET
Billionaire Sir Richard Branson is one step closer to his dream of providing space travel. On March 30, Branson's company Virgin Galactic unveiled its first SpaceShip III, the VSS Imagine.
Article continues below advertisement
The Imagine showcases Virgin Galactic's innovation in design and astronaut experience, according to a company press release.
Article continues below advertisement
Designed with a mirror-like material, the Imagine constantly changes color and reflects the surrounding environment as it travels from earth to sky to space. Besides the aesthetics of the material, it also provides thermal protection.
Ground testing of VSS Imagine will commence soon. The company plans to have flights available this summer from its Spaceport America facility in New Mexico.
Article continues below advertisement
While the VSS Imagine is going through ground testing, the company will start manufacturing its second SpaceShip III vehicle, the VSS Inspire. 
"Today, we unveiled our SpaceShip III class of vehicles, marking the beginning of the Virgin Galactic fleet," said CEO Michael Colglazier in a company statement. "VSS Imagine and Inspire are stunning ships that will take our future astronauts on an incredible voyage to space, and their names reflect the aspirational nature of human spaceflight. Congratulations to our dedicated team who worked so brilliantly to achieve this milestone."
Article continues below advertisement
Virgin Galactic's fleet of spaceplanes
VSS Imagine is the third spacecraft built by the company. A test flight for Virgin Galactic's SpaceShip II vessel, the VSS Unity, is planned for May 2021. Previously called the VSS Voyager, the Unity was introduced in February 2016. On its first flight in December 2018, it reached an altitude of 50 miles (80 km). 
Article continues below advertisement
Virgin Galactic's first spaceplane, the VSS Enterprise, was destroyed in a fatal test flight accident in 2014.
Virgin Galactic's mission
When Branson founded Virgin Galactic in 2004, he hoped to see a maiden flight by 2009.
Article continues below advertisement
Virgin Galactic's mission is to conduct 400 flights per year, per spaceport location. If you want a seat on one of those flights, it will cost you between $200,000 and $250,000 for a ticket.  
In 2019, the company went public through a SPAC. Other space venture companies have followed suit, including Rocket Lab, Astra, and BlackSky. 
Article continues below advertisement
"Virgin Galactic spaceships are built specifically to deliver a new, transforming perspective to the thousands of people who will soon be able to experience the wonder of space for themselves," Branson commented in a press release. "As a SpaceShip III class of vehicle, Imagine is not just beautiful to look at, but represents Virgin Galactic's growing fleet of spaceships. All great achievements, creations and changes start with an idea. Our hope is for all those who travel to space to return with fresh perspectives and new ideas that will bring positive change to our planet.''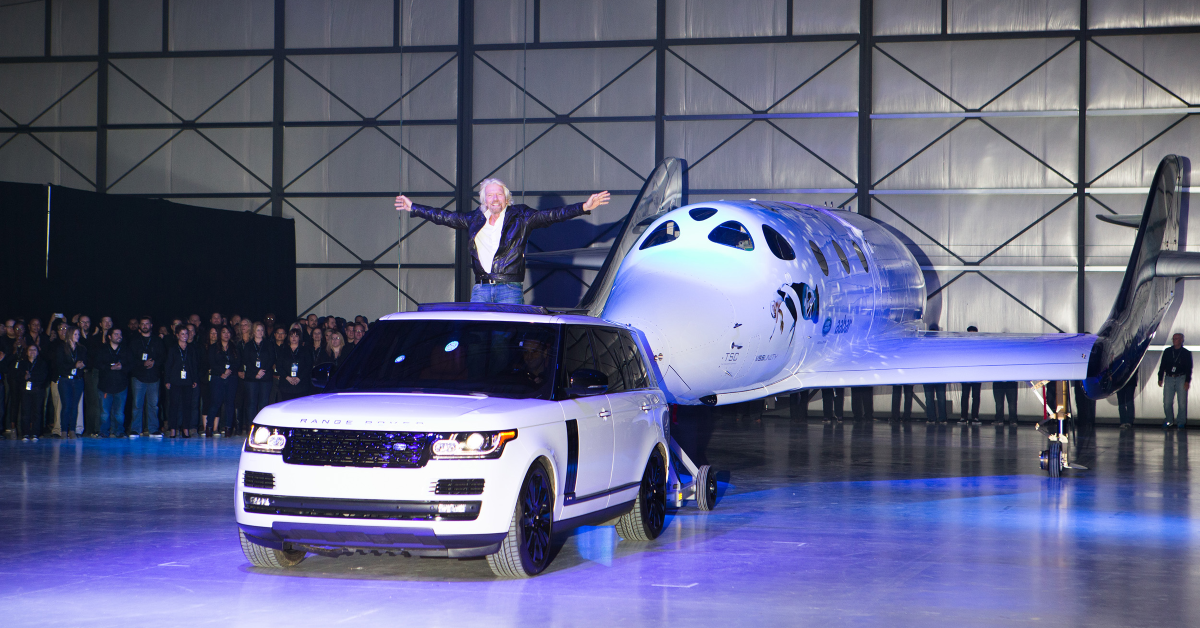 Article continues below advertisement
Virgin Galactic announces partnership with Land Rover
Along with introducing the new Imagine spaceplane, Virgin Galactic officials also announced their continuing partnership with Land Rover. In 2019, Land Rover unveiled its Range Rover Astronaut Edition vehicle in partnership with Virgin Galactic. The Range Rover Astronaut Edition was created to celebrate Virgin Galactic's Future Astronauts—a team of eight experienced pilots for the company's spaceplanes. 
During the VSS Imagine role out, Future Astronaut Dee Chester used her Astronaut Edition Land Rover to tow the new spaceship out of the hangar for the first time.