Upcoming UiPath IPO: Date, Price, Ticker Symbol, and More
By Kathryn Underwood

Apr. 19 2021, Published 12:01 p.m. ET
UiPath, a leader in robotic process automation, has set the date for its IPO. The company, which offers automation for everyday tasks to help streamline business processes, plans to debut on the NYSE on April 21 under the new ticker symbol "PATH." 
Article continues below advertisement
Also, UiPath expects a target price range of $52–$54 per share on 23.9 million offered shares. The original share price range was $43–$50 on 21.28 million shares. The company plans to raise an estimated $1.27 billion total in the IPO.  
UiPath IPO news
UiPath was founded in 2005 and ranked on the CNBC Disruptor 50 list last year. Its platform uses AI to perform a wide range of tasks normally performed by humans. Its software can log into applications, fill in forms, extract information from documents, and more.   
Article continues below advertisement
UiPath's platform has an Automation Hub, Task Capture, Process Mining, and Task Mining. Users can capture and document processes, analyze data, optimize processes, and automate repetitive tasks to save time. The company also says that anyone within an organization can be equipped to build and use robots.  
Article continues below advertisement
As of January 31, 2021, UiPath had nearly 8,000 customers. Its customer base included 80 percent of the Fortune 10 and 63 percent of the Fortune Global 500 companies. Some of its customers include Chevron, Chipotle, CrowdStrike, CVS Health, KDDI, Deutsche Post, and Uber Technologies, Inc., according to IpoScoop. 
The CEO of UiPath, Daniel Dines, said that much like Bill Gates wanted to get a computer in every home, he wants to have "a robot for every person."  
Article continues below advertisement
UiPath isn't profitable yet.
UiPath reported revenue of $607.6 million over the 12 months, but along with that was a net loss of $92.4 million. UiPath isn't a profitable company yet. However, the net losses were much more reasonable than for the previous year, which was about $520 million.   
UiPath valuation, stock price, and stock symbol
UiPath plans to offer 23.9 million shares in the IPO at a price range of $52–$54. In July 2020, UiPath said that its valuation was about $10 billion, up from its $7 billion valuation in 2019, according to Bloomberg. 
Article continues below advertisement
In February of 2021, UiPath closed on a Series F funding round of $750 million, which resulted in a new $35 billion valuation. UiPath will list on the NYSE under the ticker symbol "PATH."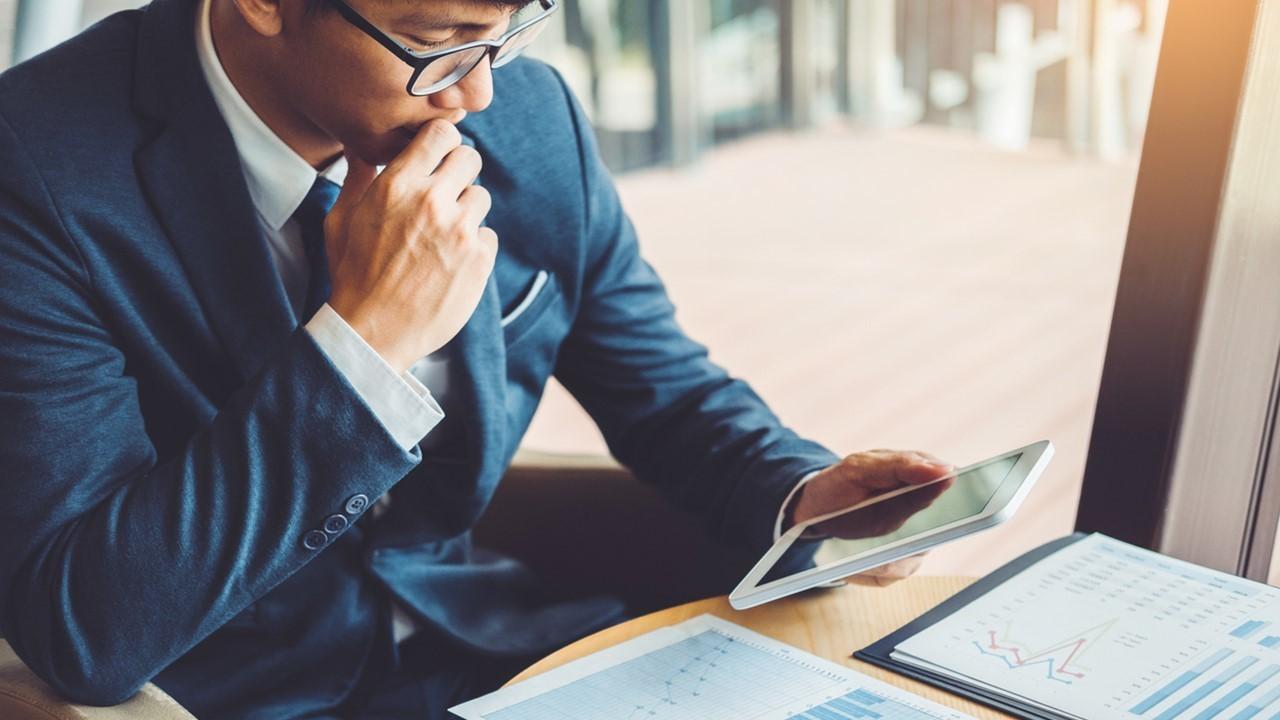 Article continues below advertisement
The lead managers and joint managers on the IPO listing are Morgan Stanley, J.P. Morgan, BofA Securities, Credit Suisse, Barclays, and Wells Fargo Securities.  
When is UiPath going public?
UiPath plans to begin listing on the NYSE on April 21. After that, this AI software company will be publicly traded.  
How to buy UiPath IPO stock
After the company is officially listed on the NYSE, it might take a few hours before retail investors can start buying shares of the stock. Then anyone with a brokerage account will be able to buy and sell shares of PATH on the exchange.