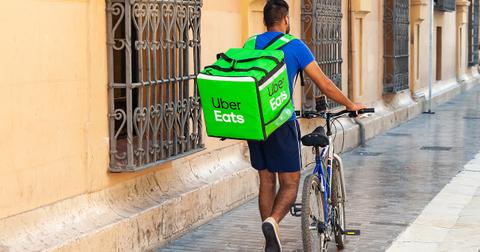 Uber Stock Suffers After Q2 Earnings Show Low Ridership
By Ambrish Shah

Updated
Uber Technologies stock had fallen 2.8 percent in pre-market trading session today as of 7:13 a.m. ET. The stock fell after the ride-sharing company reported its second-quarter financial results. Although its revenue beat analysts' expectation, the company's earnings were below their estimate.
What's Uber's stock price?
Uber stock rose 4.6 percent yesterday and closed at $34.71, with a market capitalization of $60.6 billion. Uber stock has risen by 14.8 percent in the last five days, and fallen by 11.3 percent in the last year.
The stock is trading 17.1 percent below its 52-week high of $41.86, and 153.2 percent above its 52-week low of $13.71. Year-to-date, the stock had risen by 16.7 percent as of yesterday.
What were Uber's earnings in the second quarter?
In the second quarter, Uber reported EPS of -$1.02, compared with -$4.72 in the second quarter of 2019. The EPS missed analysts' consensus estimate of -$0.86. Uber generated sales of $2.24 billion in the second quarter, 29.2 percent less than it did in the second quarter of 2019. The company beat analysts' consensus sales estimate of $2.18 billion. The company's significant revenue decline YoY (year-over-year) was due to travel restrictions amid the coronavirus pandemic.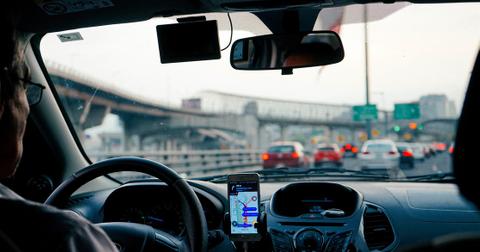 In the second quarter, the company's gross bookings for its core ride-sharing business fell by 75 percent YoY to $3.05 billion. Wall Street analysts had expected the company to report gross bookings of $3.47 billion.
The coronavirus pandemic has driven Uber's food delivery business. In the second quarter, Uber Eats gross bookings rose by 106 percent YoY to $6.96 billion. Analysts had expected the company to report gross bookings of $6.57 billion.
According to CNBC, "CEO Dara Khosrowshahi said, 'The Covid crisis has moved delivery from a luxury to a utility.' He believes Uber users will continue to order food and other items through Uber delivery services even after the pandemic subsides, and stay-at-home orders are lifted."
What are analysts saying about Uber stock?
Of the 39 analysts covering Uber stock, 32 recommend "buy," six recommend "hold," and one recommends "sell." Their 12-month price target for Uber stock is $41.16, 18.6 percent higher than its price yesterday. Analysts' price target for the stock has risen from 0.7 percent from $40.87 in July.
Lyft's earnings are coming
Lyft is set to report its second-quarter earnings results on August 12. Analysts expect the company to report revenue of $351.5 million and EPS of -$0.99 during the quarter. They're largely positive on the stock, with an average "buy" rating and a price target 26.8 percent higher than its closing price yesterday.