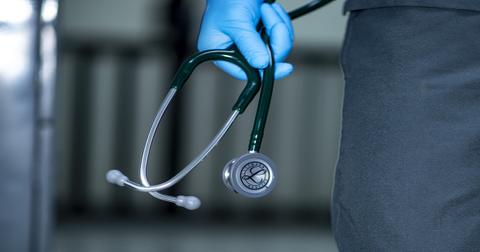 Teladoc's Stock Price Forecast Sinks After Livongo Deal
By Ruchi Gupta

Updated
Teladoc Health's stock price fell last week after the company announced its plan to acquire Livongo. At least one Wall Street firm cut its stock price forecast following the Livongo deal. The firm cited a high premium. However, Teladoc is still one of investors' favorite healthcare stocks amid the COVID-19 pandemic. So far, the stock has more than doubled this year.
What is the Teladoc-Livongo deal about?
Teladoc plans to acquire Livongo for a total of $18.5 billion in cash and stock. While Teladoc provides telehealth services that enable doctors and patients to meet virtually, Livongo offers digital tools designed to improve the health of people living with chronic conditions like diabetes and hypertension.
"Consumers are taking more ownership and control for where and how they consume healthcare, and that's a trend we see accelerating," @Livongo Chief Product Officer Amar Kendale shares in a webinar with @AmDiabetesAssn and @ro. Full webinar recording here: https://t.co/buzfxk3ceD

— Livongo (@Livongo) July 28, 2020
Existing Teladoc shareholders will own 58 percent of the combined company, while Livongo shareholders will own the rest. Both companies' boards approved the deal. Teladoc CEO Jason Gorevic will serve as the combined company's CEO. The combined Teladoc will have 13 members on its board of directors. The Teladoc-Livongo deal needs to receive regulatory approval before it can close.
The companies expect the merger to create a new global powerhouse in the virtual healthcare space. Teladoc expects its revenue to grow 85 percent this year to about $1.3 billion on a pro forma basis after factoring in the contribution from Livongo. The company expects to report a pro forma adjusted EBITDA of more than $120 million this year due to Livongo.
The COVID-19 pandemic has boosted uptake of virtual healthcare services. Doctors and patients try to maintain social distance when possible. The global virtual healthcare market is on track to hit $95 billion by 2026. The U.S. will account for $77.4 billion of the virtual healthcare market. The global virtual healthcare market was valued at $21 billion in 2019.
Teladoc counts on the Livongo acquisition to increase its exposure to the lucrative virtual healthcare services market. GoodRx acquired HeyDoctor for the same reason. The deal allowed GoodRx to enter the virtual doctor consultation market. GoodRx is preparing for an IPO as early as this year.
Teladoc Health's stock price fell
Teladoc's stock price fell more than 8.8 percent on Aug. 7 and closed at $193.72. However, the stock price has risen more than 2.4 percent in pre-market trading today.
Despite last week's 19 percent pullback after the announcement of the Livongo deal, Teladoc's stock price has been on fire this year. As of Aug. 7, Teladoc's stock price had climbed more than 130 percent for the year. The stock has beaten the S&P 500 at about 4 percent.
Livongo's stock price fell 10 percent on Aug. 7 and closed at $120.88. Despite the retreat on Aug. 7, Livongo stock has still gained more than 380 percent for the year.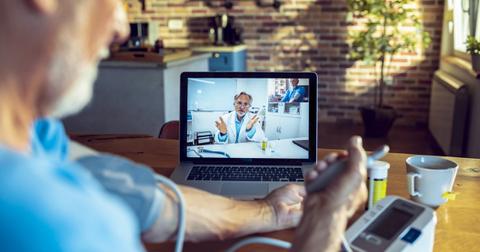 What is Teladoc's stock price forecast?
Deutsche Bank cut its Teladoc stock price forecast to $225 from $238 last week. Although the bank agrees that the Livongo deal is a strong strategic fit, it thinks that Teladoc is paying a huge premium for the acquisition.
Currently, the consensus Teladoc stock price forecast is $225, which implies about a 16 percent upside potential from the current level. Teladoc stock has a peak target price of $282, which implies a 46 percent upside potential. The stock has a $157 base target price, which implies a 19 percent downside potential. Also, Teladoc stock carries a consensus buy rating.