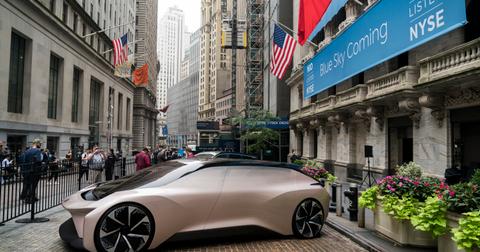 Missed the NIO Rally? Consider These Electric Vehicle Stocks
By Mohit Oberoi, CFA

Updated
NIO stock had a reversal in fortune in 2020. In the first quarter, it looked like the Chinese EV (electric vehicle) maker was headed for bankruptcy. The fears were not unfounded, and NIO itself raised an alarm over its ability to continue. But the stock rose from its first-quarter lows and is among the biggest gainers this year. Many investors who missed the rally might be looking for EV stocks like NIO.
Article continues below advertisement
How the tide turned for NIO in 2020
In 2020, the company addressed its balance sheet issues by raising cash through convertible notes. This move was followed by strategic investments by entities including Hefei Municipal Corporation, and NIO raising cash twice by issuing new shares. On the operational front, the company reported strong gross margins and deliveries.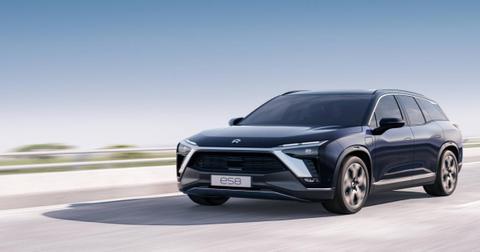 Article continues below advertisement
Electric vehicle stocks like NIO
Both Tesla and NIO have established themselves in the big league of automakers, at least in terms of market capitalization. XPeng, backed by Alibaba, is another Chinese EV stock that has caught markets' attention. It delivered 3,040 electric cars in October 2020, marking a 229 percent year-over-year increase. XPeng's next-12-month price-to-sales multiple is 17.1x, comparable to NIO's 18.3x.
Could Lordstown offer returns like NIO?
Lordstown Motors, which listed last month, is another play on the EV market. Unlike NIO and XPeng, which are currently producing and delivering cars, Lordstown isn't set to start mass production until the end of 2021. The company, focusing on the niche truck fleet market, is backed by General Motors, which should offer it some manufacturing expertise.
Article continues below advertisement
TRUMP APPEARS AT WHITE HOUSE WITH LORDSTOWN'S ENDURANCE TRUCK$WKHS spike higher

— *Walter Bloomberg (@DeItaone) September 28, 2020
Should you look at Fisker?
Fisker, another startup, also took the advantage of the EV mania and listed through a SPAC (special-purpose acquisition company) in October. Fisker intends to price its Fisker Ocean SUV at $37,499, below the Tesla Model S. That said, the company needs to show that it can produce the car profitably at the price point. Even Tesla, which prices its cars higher than Fisker's, hasn't been able to post strong profits.
Article continues below advertisement
Li Auto
Li Auto is a Chinese EV maker like NIO. In October 2020, it delivered 3,693 Li One cars. In comparison, NIO delivered over 5,000 cars in October, a new record for the company. Li Auto trades at a price-to-sales multiple of 13.6x, which is lower than NIO's. Recently, Li Auto recalled some of its Li One cars, which pressured its stock price.
Article continues below advertisement
There's always a temptation among investors to look for the next Amazon, or in this case, the next Tesla or NIO. Much of NIO's sparkle is based on its turnaround—not many analysts were bullish on the company.
Looking at the elevated valuations in the EV space, it looks highly unlikely that we'll see another opportunity like NIO. However, investors should be on the lookout for any fall in EV stocks, as they may be an opportunity to build positions at lower prices.