Is Socket Mobile Stock a Buy After the Recent Surge?
On Feb.16, Socket Mobile stock soared by 544 percent. The stock was up almost 1,000 percent at one point during the day. The stock was propelled by the company unveiling its new barcode scanner for the iPhone12, DuraSled. It's the company's first enterprise-grade barcode scanner for the iPhone 12, iPhone 12 Pro, iPhone 12 Pro Max, and iPhone 12 Mini. How does the product fit into the company's outlook? What is Socket Mobile's stock forecast?
Article continues below advertisement
Socket Mobile is a mobile data capture company that was founded in 1992. Its goal is to "create tools to enhance the productivity of mobile workers." It aims to supply innovative, easy to use, and cost-effective data capture tools for people conducting business on mobile platforms. It offers a wide variety of products including barcode, RFID, mPOS, NFC, and data capture peripherals that businesses need. In 2004, the company introduced its first Bluetooth Bar Code Scanner—a big moment for Socket Communications. The product laid the foundation and jump-off point for the company and its current suite of products.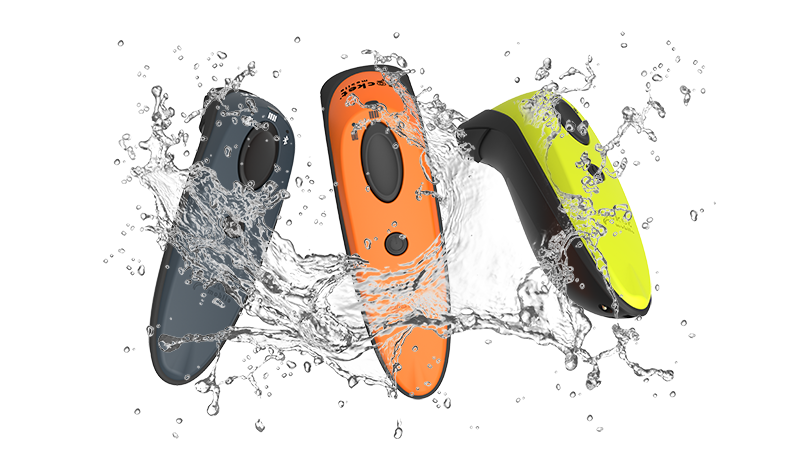 Article continues below advertisement
Socket Mobile's outlook in 2021
Socket Mobile's DuraSled scanner allows Apple iPhone 12 series to access professional-grade scanning solutions. The company added that the ease of use and resilience of DuraSled "make it an ideal product for delivery services, stock counting, ticketing, and other application-driven mobile services." The scanner will be available in three models—DS800, DS840, and DS860.
Currently, only one analyst covers Socket Mobile stock, according to CNN Money. The analyst has a buy rating for the stock with a median target price of $4. The target price implies a potential downside of 70 percent from its current market price. However, the target price shouldn't be taken at its face value. The company's prospects have changed since the launch of its latest products, which haven't been factored into analysts' forecasts yet.
Article continues below advertisement
Socket Mobile on Stocktwits
The buzz around Socket Mobile stock has increased on investing forums, including Stocktwits, after the stock's surge. Some users are excited about the next surge in the stock, which they think could happen due to a very low float for the ticker. A user named Lucy888 commented, "$SCKT very low float, will see new highs if enough volume." Another user by the name of Niccu expressed his excitement about the company's new product and said that "durasled devices compatible with Android and all previous versions of Iphones, almost sold out 1 left in stock on amazon, put two and two together, this is exploding."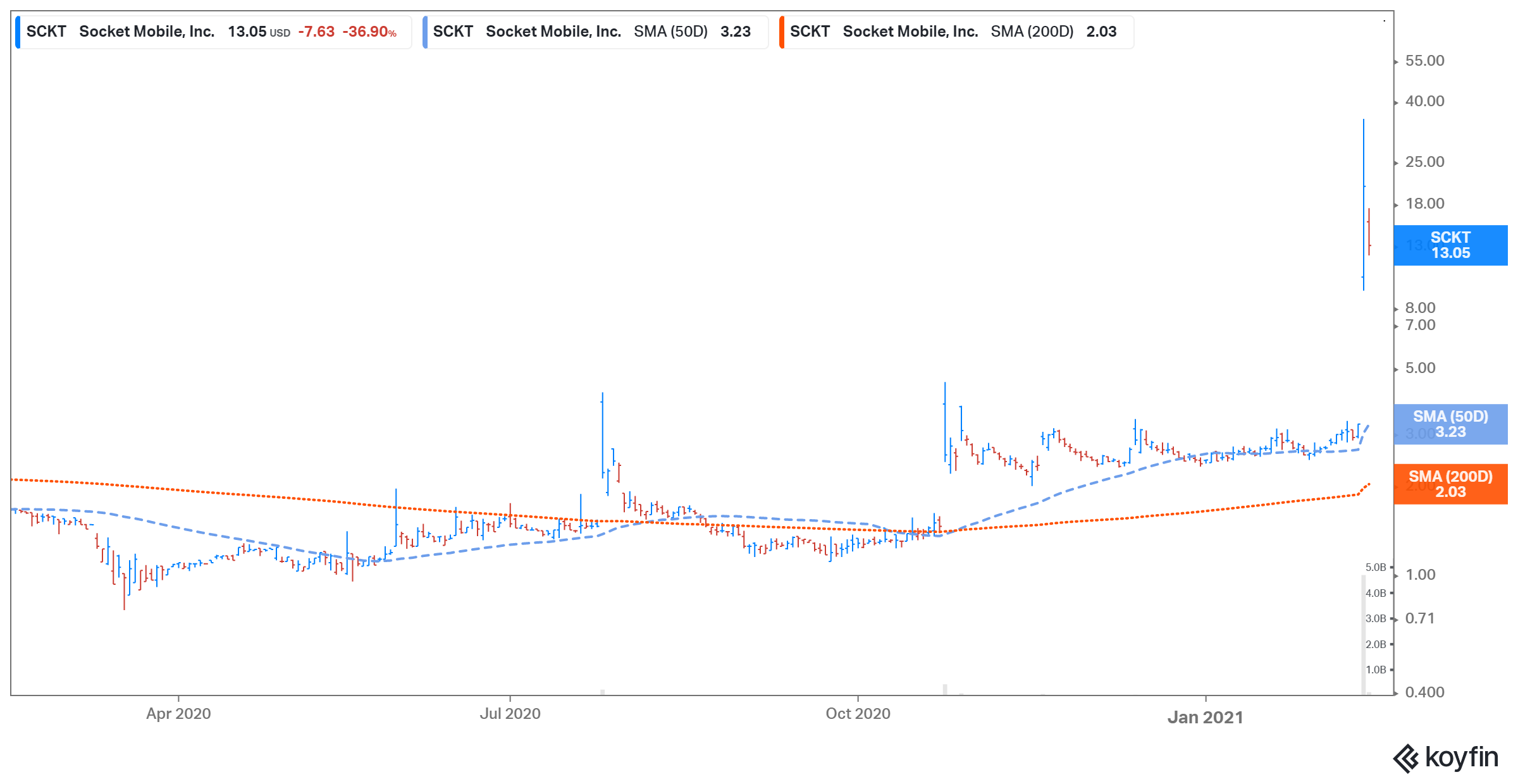 Buy Socket Mobile stock on a dip
According to InvestorPlace, the use of barcodes and two-dimensional QR codes has exploded in the wake of the novel coronavirus pandemic due to an increased focus on contactless interactions. Socket Mobile also introduced a contactless membership card reader, which was certified for the Apple Pay value-added service in October 2020. Its latest product should also give it an increased market share of this growing addressable market. Long-term investors should wait for a dip to buy this stock.