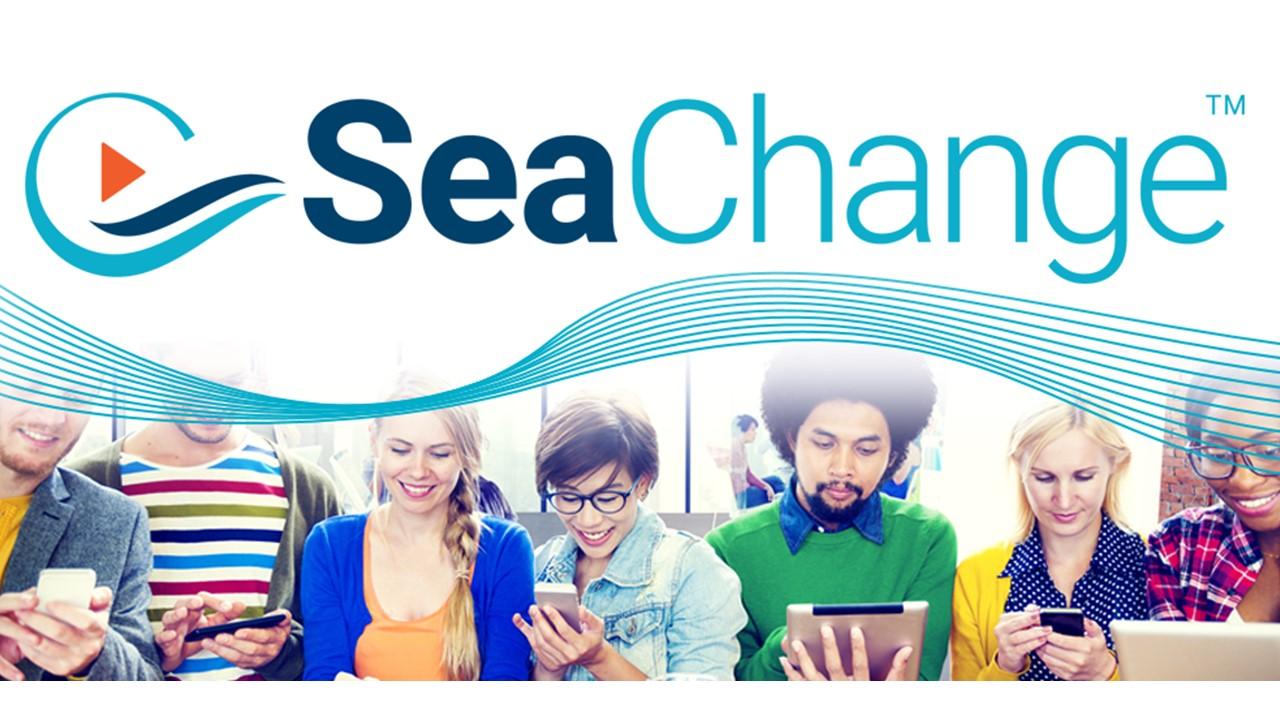 Why SeaChange Stock Doesn't Offer Much Value at This Price
Article continues below advertisement
SeaChange is a leading supplier of Video Delivery Software solutions. It powers cloud and on-premises platforms with live TV and video on demand for users worldwide. The company services over 50 million subscribers worldwide.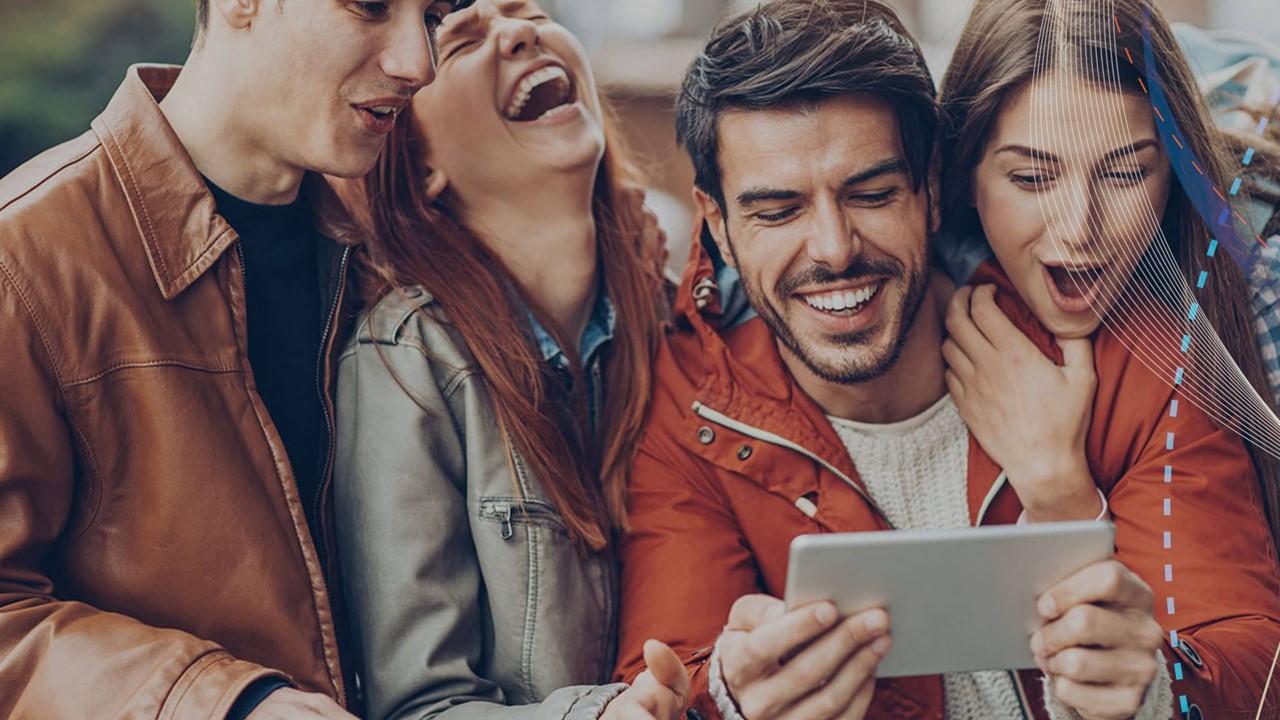 Article continues below advertisement
SeaChange stock news
SEAC stock more than doubled on March 29. The company announced a multi-million dollar contract with one of the largest broadband service providers in the U.S. The company said that under the new contract, "SeaChange will work with the customer to move its infrastructure to a virtual platform, thereby reducing the operator's hardware footprint and enabling higher availability of service."
SeaChange stock's offering date
After this major win, SeaChange announced on March 29 that it intends to offer shares for sale in an underwritten public offering. It will use the proceeds from this offering for "general corporate purposes, including, but not limited to, working capital, potential acquisitions, and other business opportunities."
Article continues below advertisement
The company has priced the 10.3 million stock offering at $1.85 apiece. This should net the company $19.1 million in gross proceeds. The stock offering is expected to close on April 1. The shares of the company were trading down by more than 10 percent at 9:00 a.m. ET in pre-market trading on March 30.
It isn't unusual for companies to go for a secondary offering of shares after the stock has surged to take advantage of the increase in price. However, due to the share dilution, the investor sentiment usually sours and the stock sees a drop.
Article continues below advertisement
Is SeaChange profitable?
Currently, SeaChange isn't profitable. For the fiscal third quarter of 2020 (October 31 end), the company generated a net loss of $4.6 million compared to a loss of $6.2 million in the previous quarter. However, in the fiscal third quarter of the previous year, the company generated a positive net margin of $2.3 million.
SeaChange's valuation and stock price
SeaChange's stock price has gained 48 percent YTD and closed at $2.08 on March 29. However, prior to the surge on March 29, the stock had lost 26 percent on a YTD basis. Over the last five years, the stock has lost more than 60 percent of its value. According to TIKR, the company's EV-to-NTM revenue multiple is 3.5x. For a company posting a revenue decline and negative profits with no clear path to profitability, the multiple seems a bit high.
Article continues below advertisement
SeaChange's stock forecast
Being a penny stock, SeaChange stock isn't actively covered. According to Market Beat, the company has just one analyst (Lake Street) covering it. The firm has a buy rating on the stock with a target price of $2.0. In September 2020, Lake Street lowered SEAC's target price from $4 to $2. The analyst was disappointed with the company's weak third-quarter results.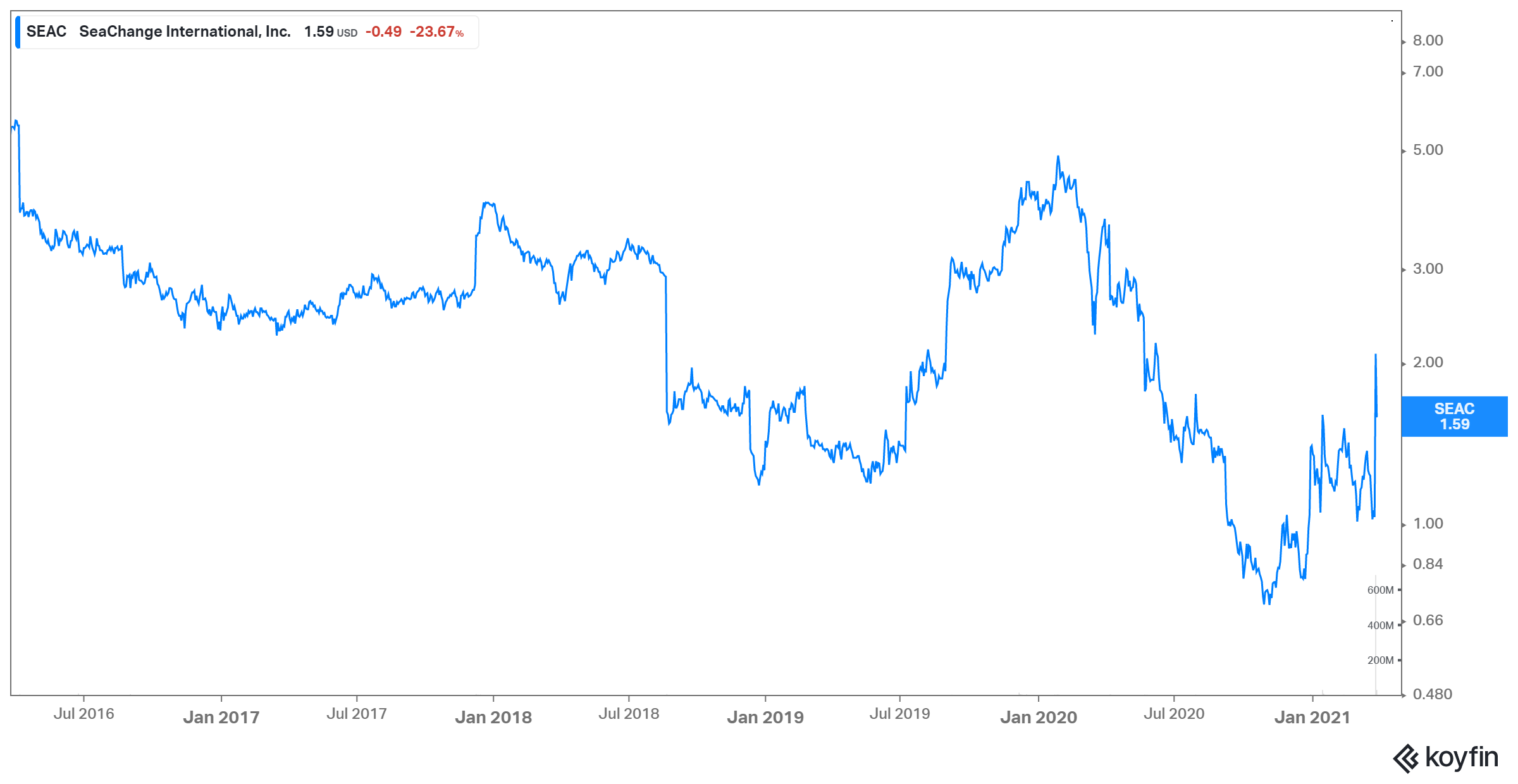 Article continues below advertisement
SeaChange stock still faces challenges.
SeaChange stock hasn't gone anywhere but down over the last five years. It has been pressured by industry headwinds as well as company-specific issues. For the nine months ended October 2020, the company's revenues saw a decline of almost 65 percent.
We'll have to see if the latest contract helps the company overcome its challenges. The stock seemed to have priced in much more than it deserved from the contract win. Since the stock is a penny name, it's subject to a lot of volatility and is high risk.