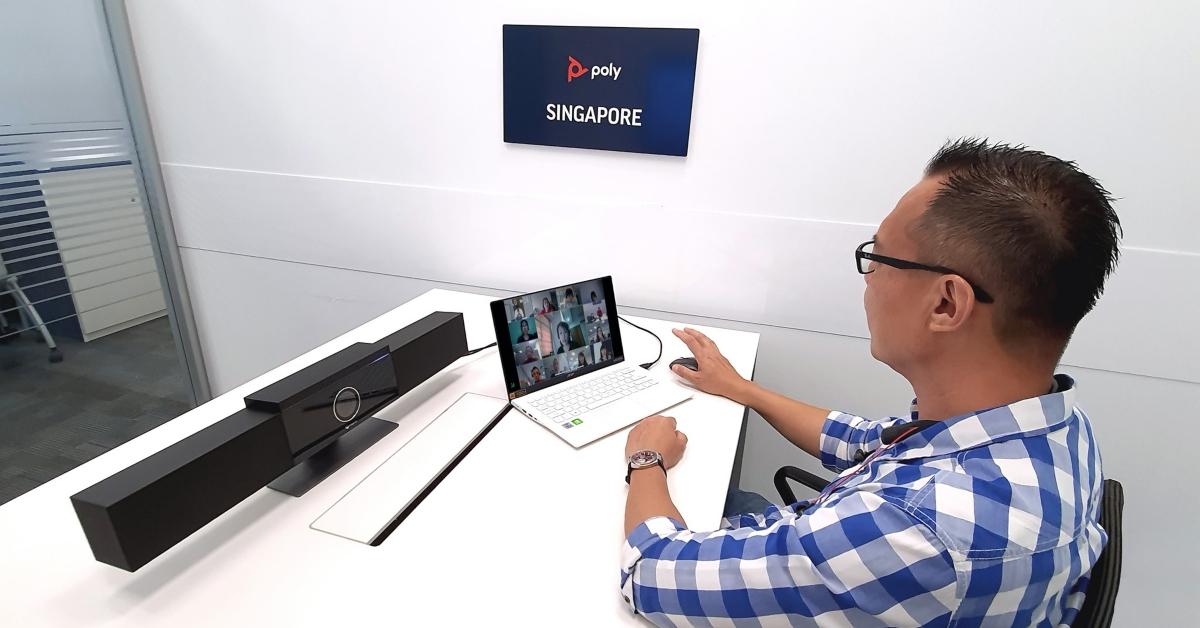 Plantronics (PLT) Stock Is Dropping—Buy the Dip or Wait?
By Ambrish Shah

May. 17 2021, Published 9:11 a.m. ET
Plantronics (PLT) stock fell 20 percent on May 14 and is now down 42 percent from its 52-week highs. The stock fell significantly after the company warned about chip shortages hurting its business operations. What's the forecast for PLT stock, and should you buy it after the plunge?
Article continues below advertisement
On May 13, Plantronics reported its earnings for the fourth quarter of fiscal 2021 (quarter ended April 3). The video conferencing equipment manufacturer reported an adjusted EPS of $1.23 compared to $0.30 in the prior-year period. Plantronics generated sales of $476 million in the quarter, which marked an 18 percent rise YoY. The significant growth is mainly because people are still working from home amid the COVID-19 pandemic. Wall Street analysts expected the company to report an adjusted EPS of $0.93 on revenue of $456 million.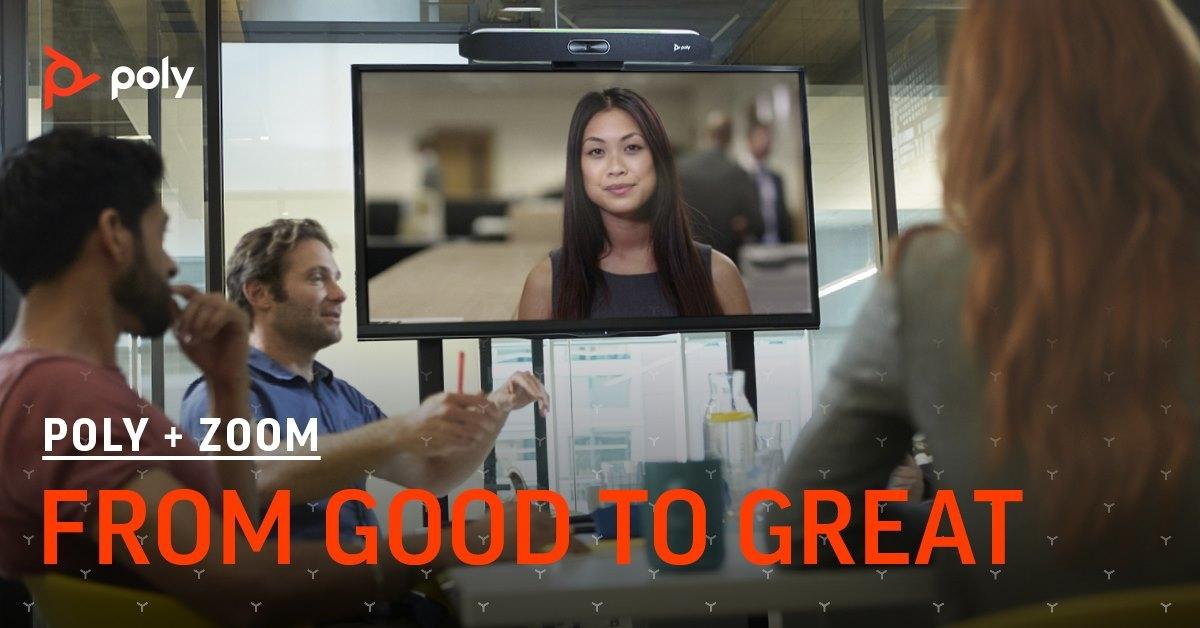 Article continues below advertisement
What happened to Plantronics stock?
On May 14, Plantronics stock lost 20.4 percent after the company's outlook fell short of Wall Street estimates. For the first quarter of fiscal 2022, the company expects to report revenue in the range of $410 million–$430 million and an adjusted EPS between $0.35 and $0.55. Wall Street expected an adjusted EPS of $0.82 on revenue of $441 million. This is mainly because of global semiconductor chip shortages. The stock is also down 0.1 percent in the pre-market trading session on May 17.
Plantronics plans to change its ticker symbol on the NYSE to "POLY" from "PLT" beginning May 24. The company changed its name to Poly after it took over Polycom.
Article continues below advertisement
Plantronics stock valuation
Plantronics has a market capitalization of $1.2 billion and an enterprise value of $3 billion.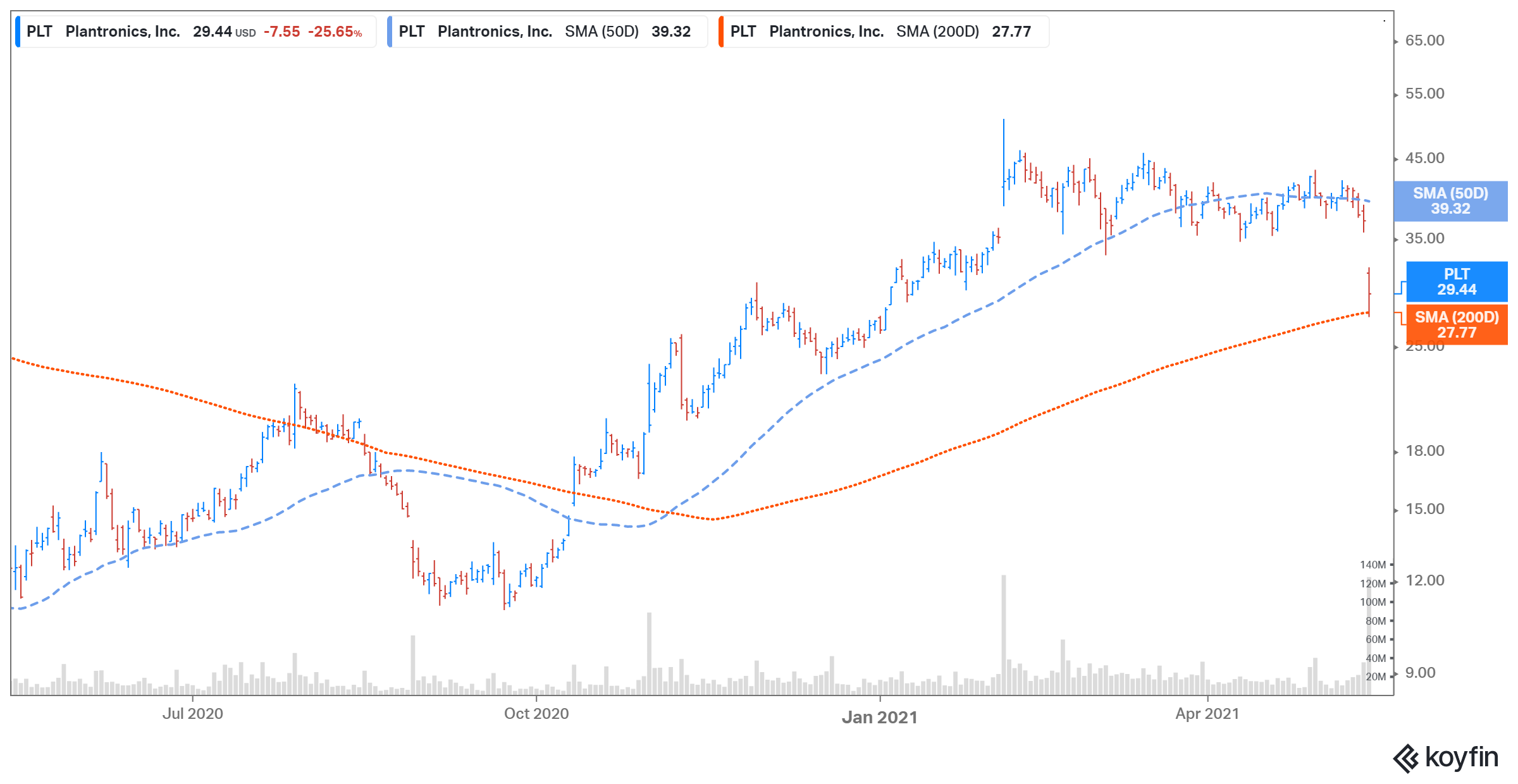 Article continues below advertisement
Is Plantronics undervalued?
Plantronics' stock forecast and Reddit discussion
According to Market Beat, analysts' average target price is $36.60 for Plantronics stock, which is 24 percent above its current price. Among the five analysts tracking Plantronics, four recommend a buy and one recommends a hold. None of the analysts recommend a sell. Their highest target price of $48 is 63 percent above the stock's current price, while their lowest target price of $19 is 35 percent below. PLT isn't very popular on Reddit forums like WallStreetBets.
Article continues below advertisement
Plantronics stock provides buying opportunities.
The pullback in Plantronics stock has provided buying opportunities for long-term bargain investors. I think that the company's outlook is conservative. In the first quarter, Plantronics would have anticipated sequential revenue growth if the chip supply issue hadn't occurred. This suggests that there's adequate demand to support sales of $476 million in the first quarter, which is significantly ahead of the consensus estimate of $441 million.
Article continues below advertisement
Many experts expect the semiconductor supply chip shortage to last for two years or more. However, I don't think that's reasonable given how the semiconductor industry is rallying to deal with this challenge. Plantronics's key partners include Microsoft, Google, Verizon, and Vonage.
The best price to buy Plantronics stock
Plantronics stock is expected to go up due to the growing demand for the company's products amid the ongoing shift to remote work. Analysts' average price forecast suggests that PLT stock has significant upside potential. It looks best to buy around its 200-day moving average of $27.