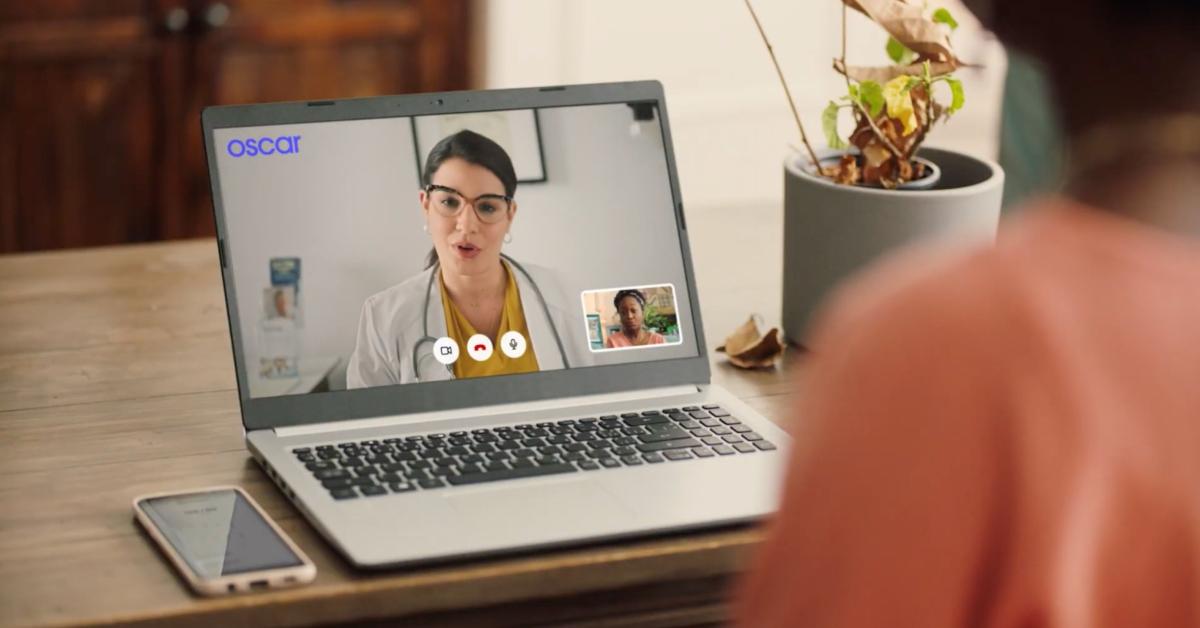 Oscar Health Versus Clover Health — Which One Is Better?
On Feb. 22, Oscar Health revealed the terms for its IPO. The company plans to raise $1.05 billion in the offering. The stock is set to debut on the NYSE under the ticker symbol "OSCR." Is Oscar Health IPO stock a good buy for investors? What can investors expect after the IPO?
Article continues below advertisement
Founded in 2012, Oscar Health is a technology-driven health insurance company based in New York City. Oscar Health's approaching IPO could value the company at about $8 billion.
Oscar Health IPO date and price
Oscar Health hasn't disclosed its IPO date yet, but several reports indicate that it could come as early as March 3. The company plans to offer 31 million shares priced between $32 and $34 each. The offering's listed underwriters—Goldman Sachs, Allen & Company, Wells Fargo Securities, Morgan Stanley, BofA Securities, Cowen, LionTree, and Credit Suisse—have the option to purchase an additional 4.65 million shares. Oscar Health will use the proceeds from the offering to repay outstanding borrowings and for general corporate purposes.
Article continues below advertisement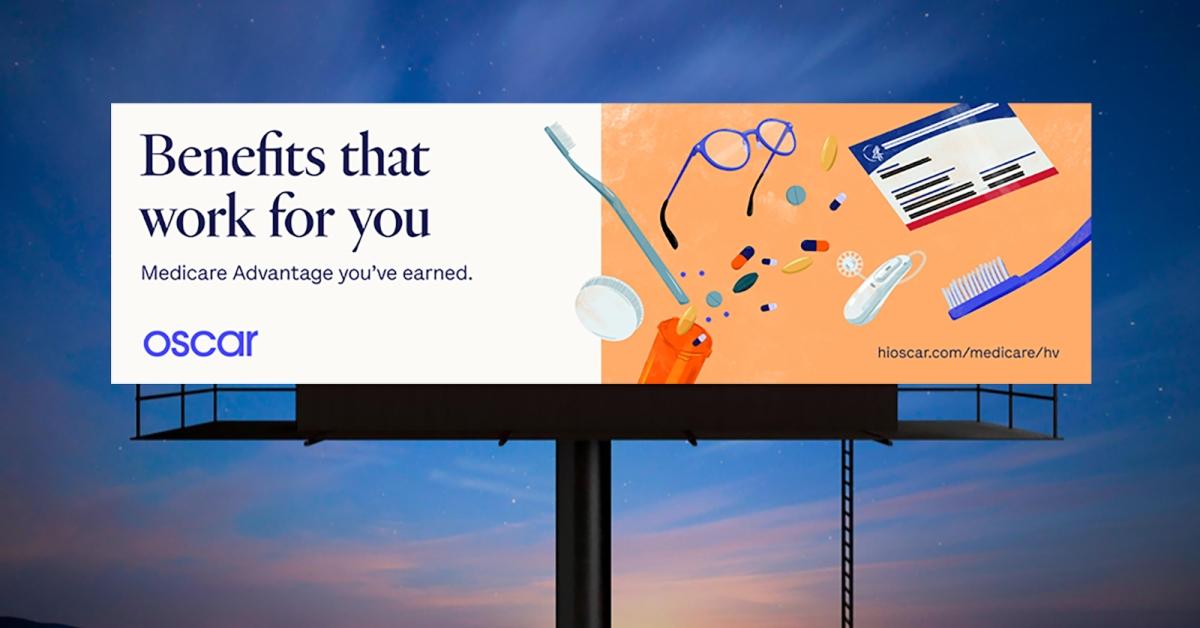 Oscar Health versus Clover Health
Oscar Health offers online-based health insurance to over 500,000 members signed up on its platform across 18 U.S. states. It provides individual and family, small-group, and Medicare Advantage Plans, with benefits such as telehealth visits at no extra cost. This telehealth feature has helped the company greatly during the COVID-19 pandemic.
Article continues below advertisement
Oscar Health isn't profitable yet. The company reported a net loss of $406.8 million in 2020, compared with a net loss of $261.2 million in 2019. It has also said it doesn't expect to achieve profitability in the near future. In 2020, the company's revenue fell 5.2 percent YoY (year-over-year) to $462.8 million due to ceding premiums to reinsurers.
On Jan. 8, 2021, Clover Health went public through a reverse merger with Chamath Palihapitiya's SPAC, Social Capital Hedosophia Holdings Corp III (IPOC). The fast-growing healthcare technology company covered 58,000 members in 2020, and expects to cover 273,000 members by the end of this year. In 2020, Clover's total revenue increased by 46 percent YoY to $673 million.
Article continues below advertisement
Is Oscar Health a better stock than Clover Health?
According to MKM Partners, Oscar Health should command a market valuation of $7.05 billion–$8 billion, assuming that the company will have around 234 million outstanding shares. At a market value of $8 billion, Oscar has a 2020 price-to-sales multiple of 17.3x, less attractive than Clover Health's next-12-month price-to-sales multiple of 5.4x. However, it's worth noting that Clover is reportedly being investigated by the U.S. Department of Justice.
Article continues below advertisement
Should I buy Oscar Health IPO stock?
Investors should stay on the sidelines when it comes to the Oscar Health IPO. The unprofitable company's sales have been falling and it's seeing high operating losses that are growing. The U.S. health-insurance industry is massive, accounting for around $4 trillion in annual spending, or 18 percent of the GDP.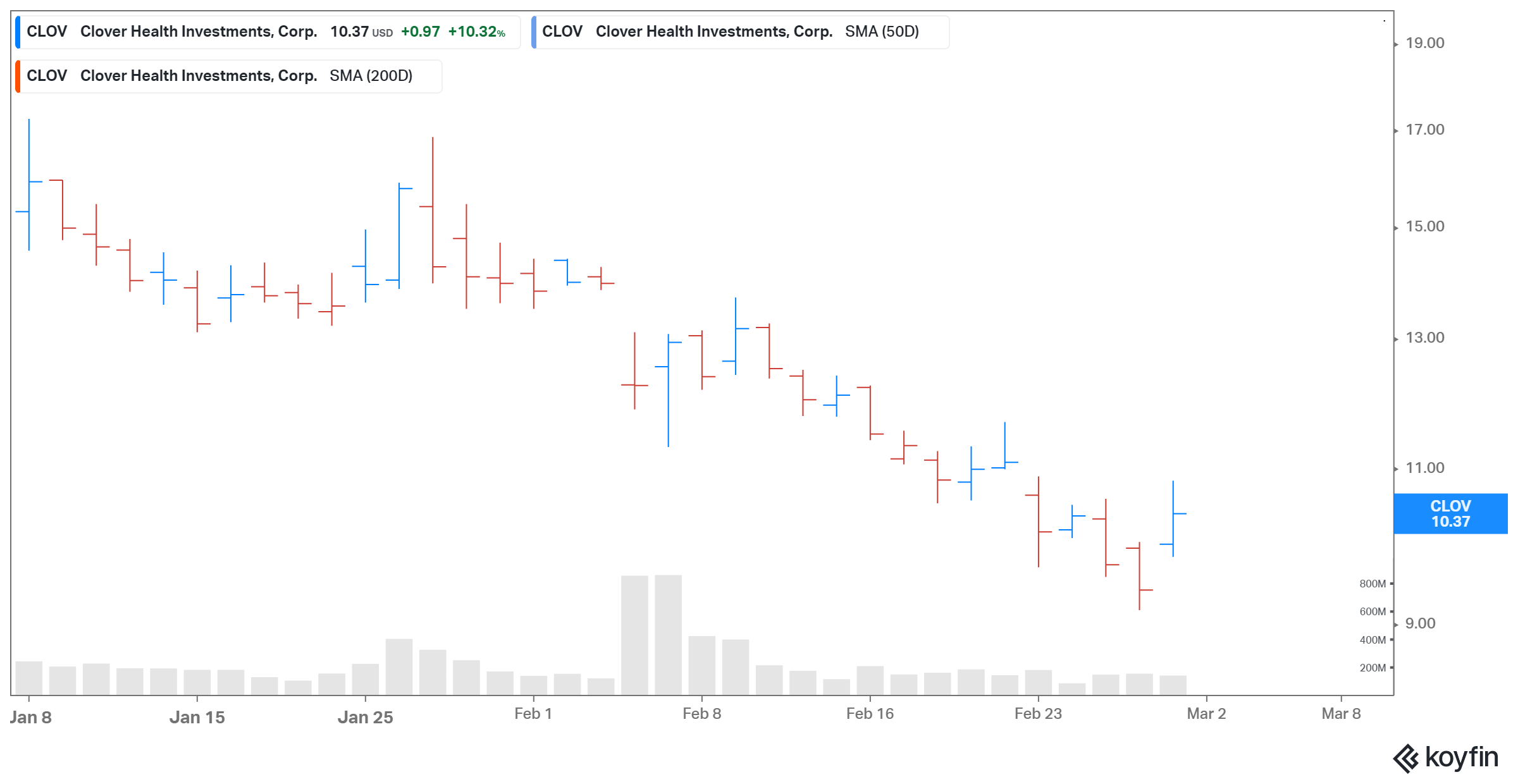 Article continues below advertisement
How to buy Oscar Health IPO stock
To buy Oscar Health stock, you'll need a stock trading account with online brokers such as Robinhood, TD Ameritrade, or Interactive Brokers. Before you can begin investing, you'll have to transfer funds to your brokerage account. You can search for Oscar Health stock using its ticker symbol or company name, and buy the stock.
In a funding round in 2019, Oscar Health was valued at about $3.2 billion. The company's biggest shareholder, Google parent Alphabet, holds an 18 percent pre-IPO ownership stake. As Oscar's founders are expected to retain control of the company once the deal is completed, regular stockholders would have little say in how the company is managed.