Moderna Is a Good Stock to Buy Amid Israel Supply Agreement
By Rachel Curry

May. 3 2021, Updated 3:53 p.m. ET
Moderna's COVID-19 vaccine supply deals span the globe, but many investors have speculated on if or when the demand will fall. Now, with an Israel deal underway, Moderna (NASDAQ:MRNA) shareholders could profit off the outlook.
Article continues below advertisement
The shares have surged in the short term, with an ascending triangle developing on the MRNA chart since April 20. 
Moderna's news with Israel shows revenue into 2022.
According to The Motley Fool, Moderna signed an agreement with Israel for about $150 million worth of vaccines, or 7.2 million doses. This is big news since the country signed an agreement with Pfizer (NYSE:PFE) through 2022 just beforehand.
Article continues below advertisement
Israel has a large adult population. According to Reuters, 81 percent of Israel residents and citizens are over the age of 16, so mass vaccination is extremely impactful. 
MRNA stock is responding to the news.
Since April 20, shares for Moderna Inc. have gone up 19.24 percent as of mid-afternoon on May 3. The current swing has marginally beat the previous swing's peak, which occurred in February.
Article continues below advertisement
The world's dependence on the COVID-19 vaccine is deeply fused, but there's the question about how long it will last. 
There's so much uncertainty surrounding the COVID-19 pandemic (after all, the word "unprecedented" increased in popularity more than six-fold in February 2020). Given this uncertainty, many investors have been weary of this long-term investment. However, a long-term outlook has led to renewed interest in MRNA stock.
Article continues below advertisement
This makes the potential for returns look good, but investors interested in the stock might benefit from waiting out this next swing. A broader look at Moderna's historic performance suggests that impactful growth is imminent, but it's possible to compound your investment by waiting for a sizable dip. Moderna shares fell 38.5 percent in December and 33.61 percent in February. At that rate, the next downward swing could be due soon.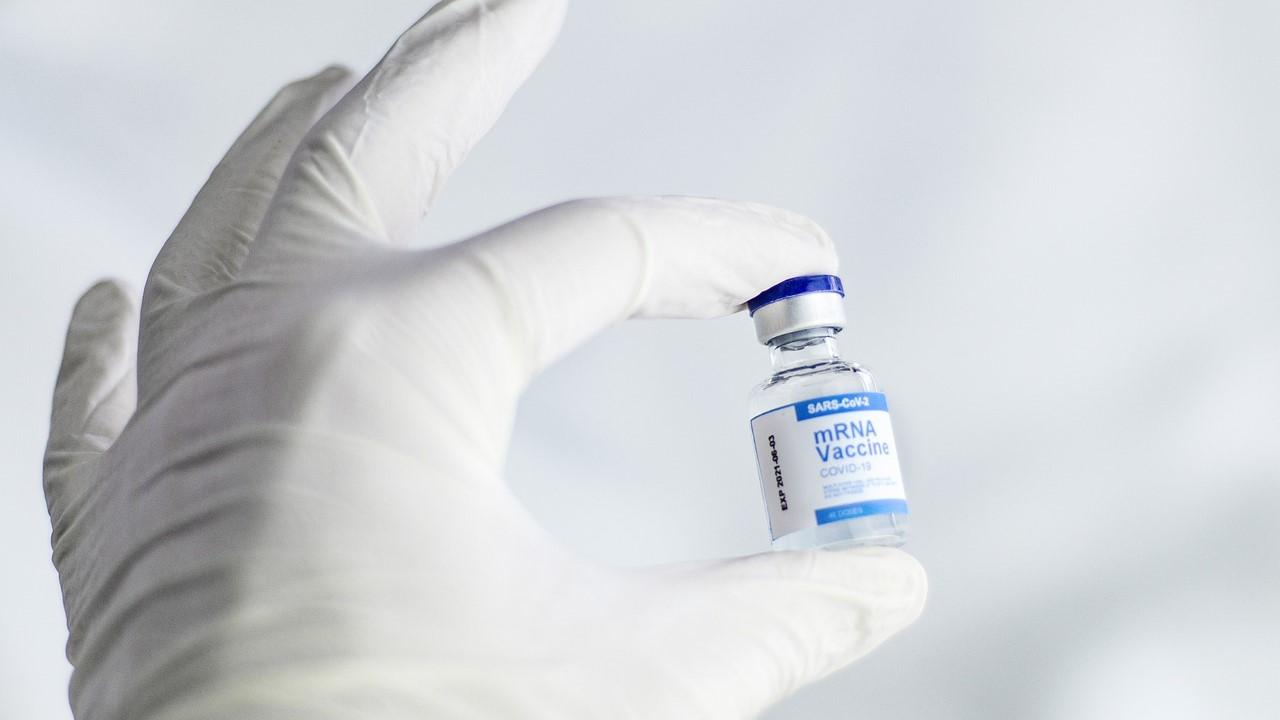 Article continues below advertisement
How Moderna's vaccine rollout factors into the Israel-Palestine conflict
Israel's deal with Moderna is evidence that the country is taking the virus seriously, but the question remains—for who? Over the course of the COVID-19 pandemic, Israel has refuted its responsibility to vaccinate Palestinians whose nation they occupy. 
Israel is an associated state of the European Union, and EU law says that Israel is required to vaccinate Palestinians. However, Israel cites national law, which claims Palestinians are responsible for their own health. 
Article continues below advertisement
By late March, the BBC reported that Israel had given doses to East Jerusalem residents who pay Israeli taxes and about 2,000 Palestinian workers who commute to Israel or Israeli settlements. As of 2019, Palestine's population is more than 4.6 million people.
As Israel signs contracts with Moderna and Pfizer, it will be crucial to see where the equity lies between Israel and the occupied State of Palestine. The success of MRNA stock could shadow this as future contracts come to light.