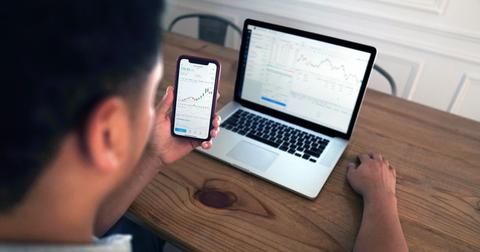 Why CHEK Stock Isn't a Buy Right Now Amid Tough Outlook
By Ambrish Shah

Updated
On Jan. 4, Check-Cap stock rose by 215.2 percent, while the S&P 500 fell by 1.5 percent. The stock was up $0.99 from its previous closing price of $0.46 on a volume of 327,075,277 shares. In the last five days, the S&P 500 has fallen by 0.1 percent, while CHEK stock has gained 320.4 percent. Is CHEK stock a buy or sell at this price?
Article continues below advertisement
CHEK stock has surged significantly over the last few days after the company received a listing extension from Nasdaq. On December 29, 2020, Check-Cap received a letter from Nasdaq granting a 180-day extension to regain compliance. As a result, CHEK has until June 28 to meet the minimum bid price requirement of $1 per share for continued listing.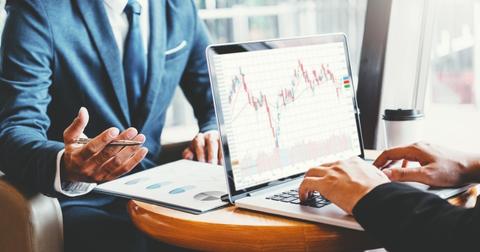 Article continues below advertisement
Check-Cap's stock price history
As of 9:23 a.m. ET in pre-market trading on Jan. 5, CHEK stock was up by about 53.8 percent at $2.23. The stock has risen by 320.4 percent in the last five days and by 303.2 percent in the last three months. The stock is trading 38.8 percent below its 52-week high of $2.37 and 496.7 percent above its 52-week low of $0.243.
CHEK on Stocktwits
CHEK stock has become a major talking point on social media platforms. An investor named MartelProphet on Stocktwits can't believe that CHEK stock rallied from $0.40 to $2.90 on the listing extension news. The investor sold 95 percent of its position for a 500 percent return on investment.
Article continues below advertisement
CHEK doesn't pay dividends
Currently, CHEK doesn't pay dividends.
CHEK's valuation
On Jan. 4, CHEK stock rose by 215.2 percent and closed at $1.45. At that closing price, the market capitalization was $67 million. CHEK stock trades at an EV-to-EBITDA multiple of 0.23x. Since the company isn't posting a net income right now, it doesn't have a PE multiple.
Article continues below advertisement
$CHEK pounded the table on this one and now chasers 200% higher $SNCA same story should play out near term

— buysellshort.net (@buysellshort) January 4, 2021
CHEK's stock forecast
According to CNN, one analyst is tracking CHEK stock. The analyst has a buy rating with a 12-month target price of $1.50.
Article continues below advertisement
CHEK stock isn't a buy
CHEK stock isn't a buy because of the delisting risk from Nasdaq. As of September 2020, the company had cash and cash equivalents of $21 million and no debt. CHEK burned nearly $13 million of cash over the last 12 months. As a result, the company had nearly 19 months of cash runway from September 2020. CHEK isn't profitable right now and probably won't become profitable over the next three years.
CHEK is a penny stock. Penny stocks carry significant risks including a lack of history and information. They are very volatile, which makes it difficult to pick the best time to enter or exit a position.