The Recursion Pharma (RXRX) IPO Is Coming Soon, and the Stock Looks Expensive
By Ambrish Shah

Apr. 16 2021, Published 8:22 a.m. ET
Recursion Pharmaceuticals has priced its IPO and is expected to list on Apr. 16. The company plans to raise $436.4 million in the offering. The stock is set to debut on the Nasdaq under the ticker symbol "RXRX." What's the forecast for RXRX stock in 2021, and is it a good stock to buy now?
Article continues below advertisement
Founded in 2013, Recursion Pharmaceuticals is a biotechnology company that uses machine learning to develop therapies. The Salt Lake City-based company is developing treatments for a range of cancers and other rare diseases. Recursion is led by co-founder and CEO Christopher Gibson.
Recursion Pharmaceuticals' IPO date and stock price
Recursion Pharmaceuticals is expected to start trading on Apr. 16. The company is offering 24.2 million shares in the IPO, at $18 each. Previously, Recursion was planning to offer 22 million shares for $16–$18. The net proceeds from the IPO will be used for research and development activities, repayment of debt, working capital, and general corporate purposes.
Article continues below advertisement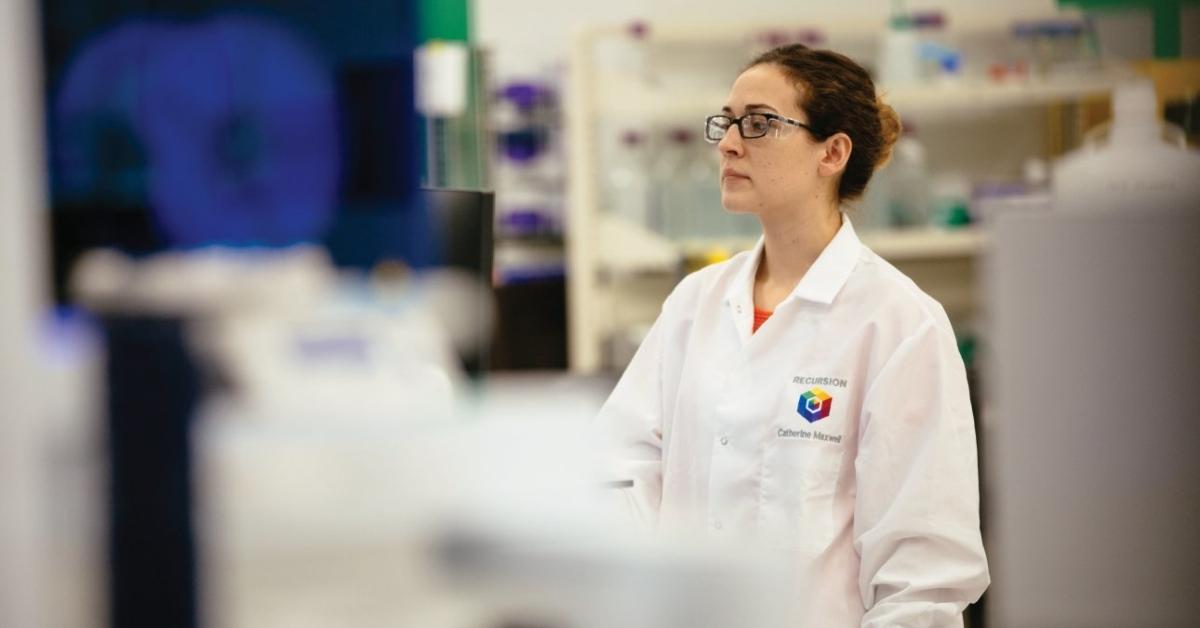 Goldman Sachs, BofA Securities, SVB Leerink, JPMorgan Chase, Allen & Company, and KeyBanc Capital Markets are acting as the underwriters for the offering. Recursion has granted underwriters a 30-day option to buy an additional 3.6 million shares at the IPO price.
Article continues below advertisement
Recursion Pharmaceuticals isn't profitable
Recursion Pharmaceuticals isn't profitable yet, and doesn't expect to achieve profitability in 2021 because its costs will rise significantly. Recursion reported a net loss of $87.0 million in 2020, compared with $61.9 million in 2019. As of Dec. 2020, the company had $56.6 million in total liabilities and $262.1 million in cash.
Recursion's lead candidate, REC-4881, is in Phase 1 clinical trials for the treatment of familial adenomatous polyposis (FAP). The company has a pipeline of 37 differentiated programs under its roof, including three candidates targeting rare genetic disorders and one targeting oncology. All four programs are set to enter Phase 2 trials within the next year or so.
Article continues below advertisement
Baillie Gifford to invest in Recursion Pharmaceuticals IPO
Investors Baillie Gifford and Mubadala Investment intend to buy a total of up to $125 million in shares at the IPO price.
RXRX's stock forecast
Since Recursion is going public via a traditional IPO, it didn't provide financial projections like startups in SPAC mergers do. The company believes that the market opportunity for FAP is 50,000 patients in the U.S. and E.U.
Article continues below advertisement
RXRX's valuation
Recursion has no products approved for commercial sale and hasn't received any revenue from product sales. In its IPO, the company is seeking a valuation of $3 billion to $4 billion. The valuation looks expensive than other preclinical stage biopharmaceutical companies.
Article continues below advertisement
Is Recursion Pharmaceuticals IPO stock a good buy?
Considering Recursion Pharmaceuticals' high valuation and net losses, its stock doesn't look like a good buy at its IPO price. The biotech company is still in its early stages of development, and wants investors to pay a premium price for the IPO.
How to buy Recursion Pharmaceuticals' IPO stock
Investors will be able to buy Recursion Pharmaceuticals stock via any traditional or online discount broker such as Robinhood. To buy the stock, search for Recursion by the company name or ticker symbol.