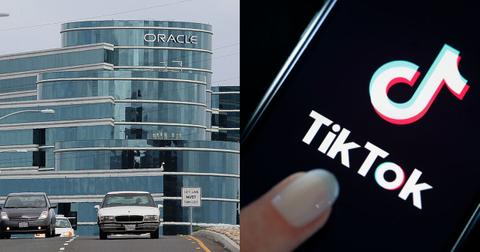 Oracle Wins TikTok Deal, Beats Microsoft
By Ruchi Gupta

Updated
Oracle and TikTok parent ByteDance have reached a deal that excludes Microsoft, according to Reuters. ByteDance had been in talks with Oracle and Microsoft about purchasing TikTok's U.S. operations after President Trump threatened to ban the video app due to its ties with China. Besides Oracle and Microsoft, Twitter also expressed interest in buying TikTok's U.S. business.
Did Oracle buy TikTok?
The Oracle-ByteDance deal doesn't involve Oracle buying TikTok outright. Instead, ByteDance has agreed to cede the control of TikTok's U.S. subscriber data to Oracle. Currently, ByteDance hosts TikTok data on Google's cloud platform. The deal gives Oracle the rights to manage the data, but it remains unclear if Oracle will migrate TikTok data from Google cloud to its own cloud environment.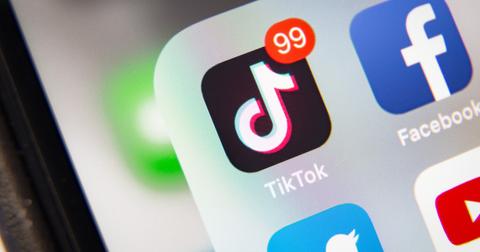 How much did Oracle pay for TikTok?
Is TikTok getting banned?
The Trump administration thinks that TikTok is a national security risk. President Trump gave TikTok until Nov. 12 to sell its U.S. operations or face a ban. Several U.S. federal agencies and Pentagon branches have banned TikTok. In July, Amazon moved to ban TikTok but quickly reversed its decision. India banned TikTok and dozens of other Chinese apps in June. The ban came amid flaring border tensions between India and China.
What is Oracle?
Oracle Corporation is an American technology company with operations around the world. Headquartered in Redwood, Calif., Oracle is best known as a vendor of database software. The company also provides cloud computing services — a business that pits it against Amazon, Microsoft, and Google.
What is Oracle's stock price today?
Oracle stock rose about 11 percent to $63.20 in pre-market trading on Sept. 14. The stock pulled back 0.58 percent on Sept. 11 and closed the week at $57. Oracle stock has gained less than 8.0 percent in 2020. The most bullish analyst sees a 23 percent upside in Oracle's stock price from the current level to $70. However, the most bearish analyst sees a 12 percent downside in Oracle's stock price from the current level to $50.