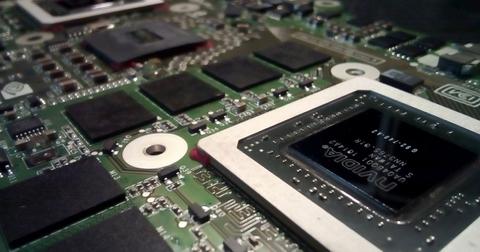 Nvidia Wants to Buy ARM Holdings From SoftBank
By Ruchi Gupta

Updated
Nvidia Corporation is in talks to buy ARM Holdings from Japan's SoftBank. Nvidia, which is known for its graphics processing units used in gaming and professional computers, has been on an acquisition spree lately. The company has been working to expand and diversify its business. In April, Nvidia completed the acquisition of Mellanox. In May, the company announced the acquisition of Cumulus Networks, which provides open networking software.
What is ARM Holdings?
ARM Holdings designs chips used in a range of electronic products. The company competes with Intel Corporation in this business. ARM Holdings, which was founded in 1990, is based in Cambridge, U.K.
ARM Holdings is one of SoftBank's many portfolio companies. SoftBank bought the business in 2016 just after the U.K. referendum vote to leave the EU economic bloc.
What is the Nvidia and ARM Holdings deal?
SoftBank has turned its focus to ARM Holdings in its fundraising bid. During SoftBank's earnings conference call last week, CEO Masayoshi Son revealed plans to sell part or all of ARM Holdings.
Nvidia has started talks with SoftBank to buy ARM Holdings. In addition to Nvidia, SoftBank also shopped ARM to Foxconn, Qualcomm, and TSM. SoftBank reached out to Samsung and Apple to see if they may be interested in purchasing its ARM business. However, Nvidia has pulled ahead of its rivals in the race to buy ARM Holdings.
Nvidia has entered into exclusive talks with SoftBank about buying ARM. There may be a deal this summer, according to Britain's Evening Standard newspaper. Nvidia may have to part with a small fortune to buy ARM. SoftBank wants 40 billion British pounds ($52 billion) for the business.
SoftBank paid about $31 billion in cash to purchase ARM Holdings. Therefore, a $52 billion price tag would yield more than a $20 billion profit for SoftBank, which would bolster its fundraising efforts.
What is ARM Holdings stock price today?
ARM Holdings stock delisted following the sale of the business to SoftBank four years ago. SoftBank purchased ARM for 17 British pounds ($22.50) per share, which represented more than a 40 percent premium to ARM's stock price just before the deal announcement. SoftBank's stock price closed at $29.47 on August 14, which represented a 37 percent gain this year.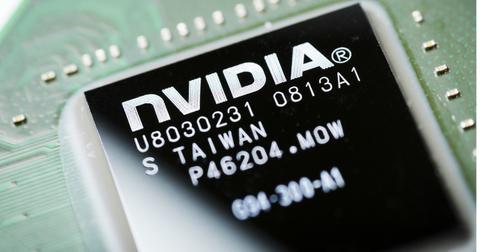 What is Nvidia stock forecast?
Amid the discussions to buy ARM Holdings, Nvidia stock has been on fire this year. Nvidia stock closed at $462.56 on August 14, which put its year-to-date gains at 97 percent. In contrast, TSM stock has risen 35 percent, while Intel stock has fallen 18 percent in 2020. Qualcomm and Broadcom stocks have gained 29 percent and 4 percent this year, respectively.
Nvidia stock has risen more than 2 percent in pre-market trading today. The most bullish Wall Street analyst expects Nvidia stock to hit $520, which implies 12.4 percent upside potential from current level. In contrast, the most bearish analyst expects Nvidia stock to fall to $260, which implies a 44 percent downside.