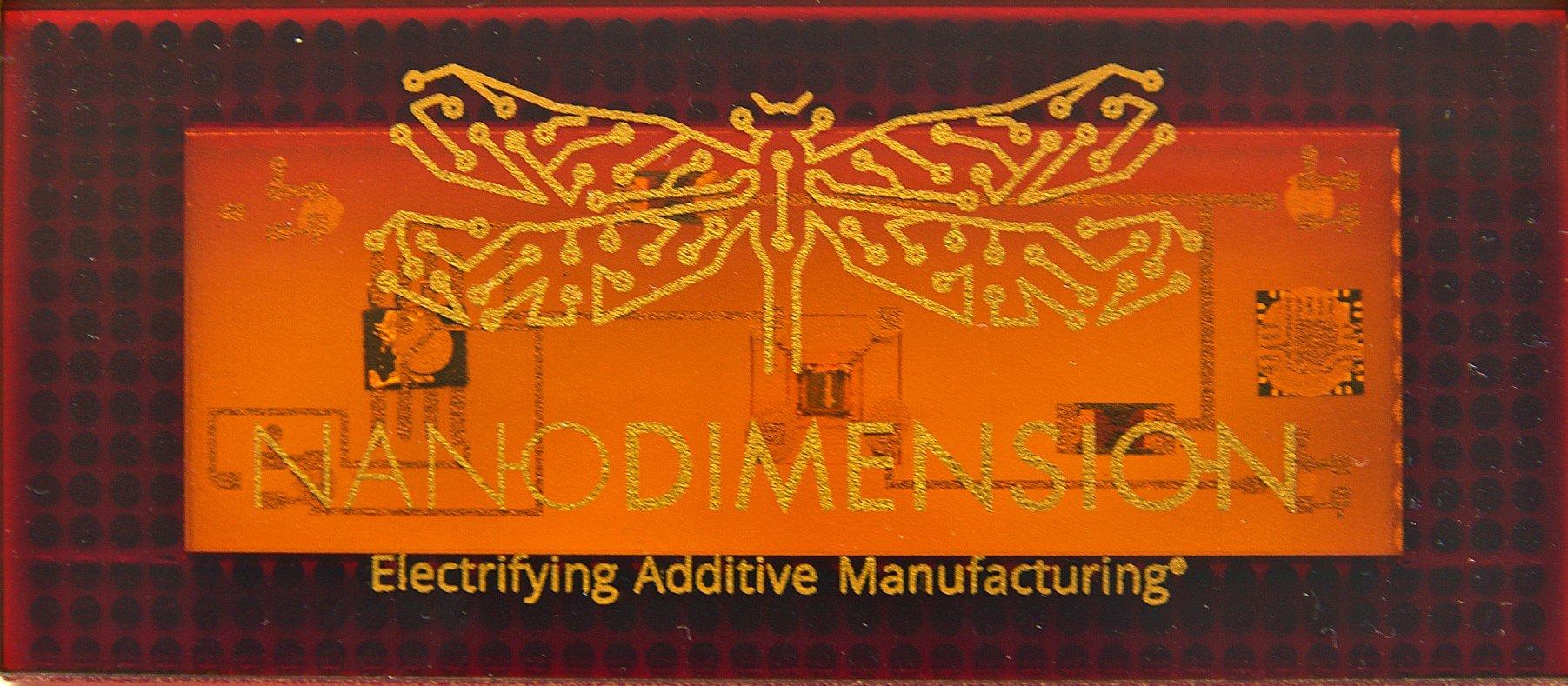 Avoid Nano Dimension (NNDM), Stock Might Not Recover Soon
By Anuradha Garg

May. 3 2021, Published 11:55 a.m. ET
Nano Dimension (NNDM) stock has been on a volatile ride for the past few months. NNDM rose by 886 percent over the last year alone due to investor interest in 3D printing stocks. What is NNDM's stock forecast and will the stock rise or fall in 2021 based on that forecast?
Article continues below advertisement
Nano Dimension is a 3D printing company. It offers 3D printing machines and services for the fabrication of AME (Additively Manufactured Electronics). Nano Dimension also provides nano inks to other sectors in the electronics industry.
Why NNDM stock has dropped
After rising to dizzying heights, NNDM stock has seen losses lately. The stock has lost 19 percent of its value YTD. The drop is much steeper at 56 percent if we consider the 52-week high it reached in February. 
Article continues below advertisement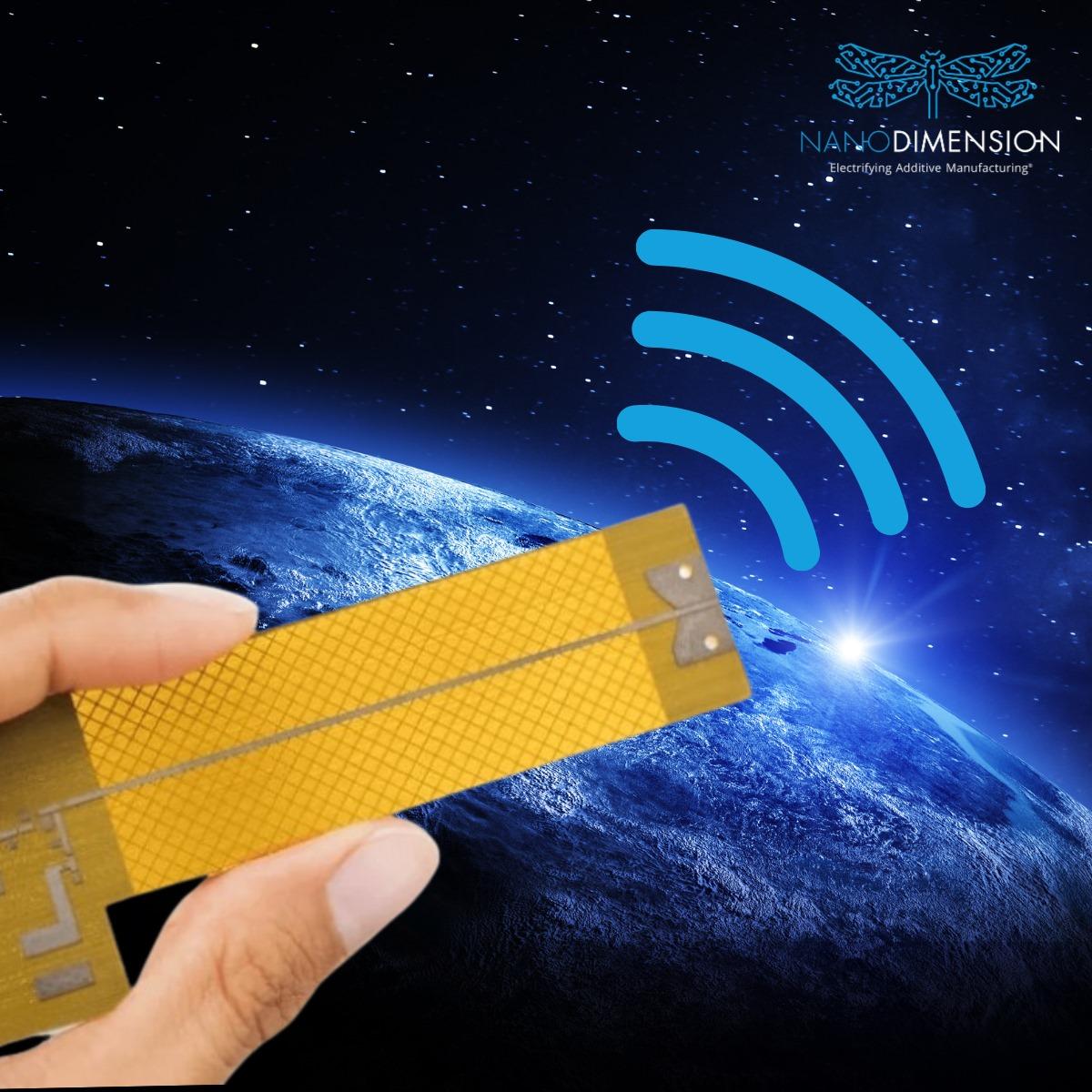 As has been the case with most of the growth-oriented stocks this year, NNDM has fallen significantly. Due to expectations of rising interest rates and inflation, investors have rotated away from growth into value stocks and got caught in the broader pullback. Investors also got concerned about the soaring valuations of the stock, which also led to the drop.
Article continues below advertisement
Will NNDM stock recover?
Many growth stocks that have got caught in the current sell-off of growth-oriented stocks should recover. However, for them to recover they need to show the markets that their growth potential justifies not only their current valuations but that they deserve to re-rate higher. NNDM might not be one of those stocks. 
The stock is already run up significantly due to investors' excitement for future disruptive trends. Many people think that 3D printing has this potential. However, there are other names in the space available at cheaper prices. 
Article continues below advertisement
NNDM continues to raise cash through dilutive stock raises, which isn't going to go down well with investors. NNDM made two acquisitions in only two weeks. One of the acquisitions (DeepCube) has raised many questions about the company's intentions. The business isn't directly related to NNDM's current business. There are concerns about the related party transaction as far as the acquisition is concerned. 
NNDM stock forecast in 2021
According to CNN, only one mainstream Wall Street analyst is covering the stock. The analyst has a target price of $10 for the stock. However, The Bear Cave has issued a short report on the stock. According to the firm, NNDM's current CEO was accused but never convicted of an "extortion attempt." The firm added that the company's "history includes consistent unprofitability, serious dilution, an OTC to NASDAQ uplisting, a 50 for 1 reverse split, and 253 press releases."
Article continues below advertisement
In a series of tweets, Kerrisdale Capital also recommended shorting NNMD on the "silly" Deep Cube deal. They think that the deal is silly since the businesses aren't related and DeepCube was founded by two NNDM's board members. The firm also said, "It's supposed to allow 3D printing of circuit boards, but its tech can't handle high temperatures or produce boards with high conductivity."
Article continues below advertisement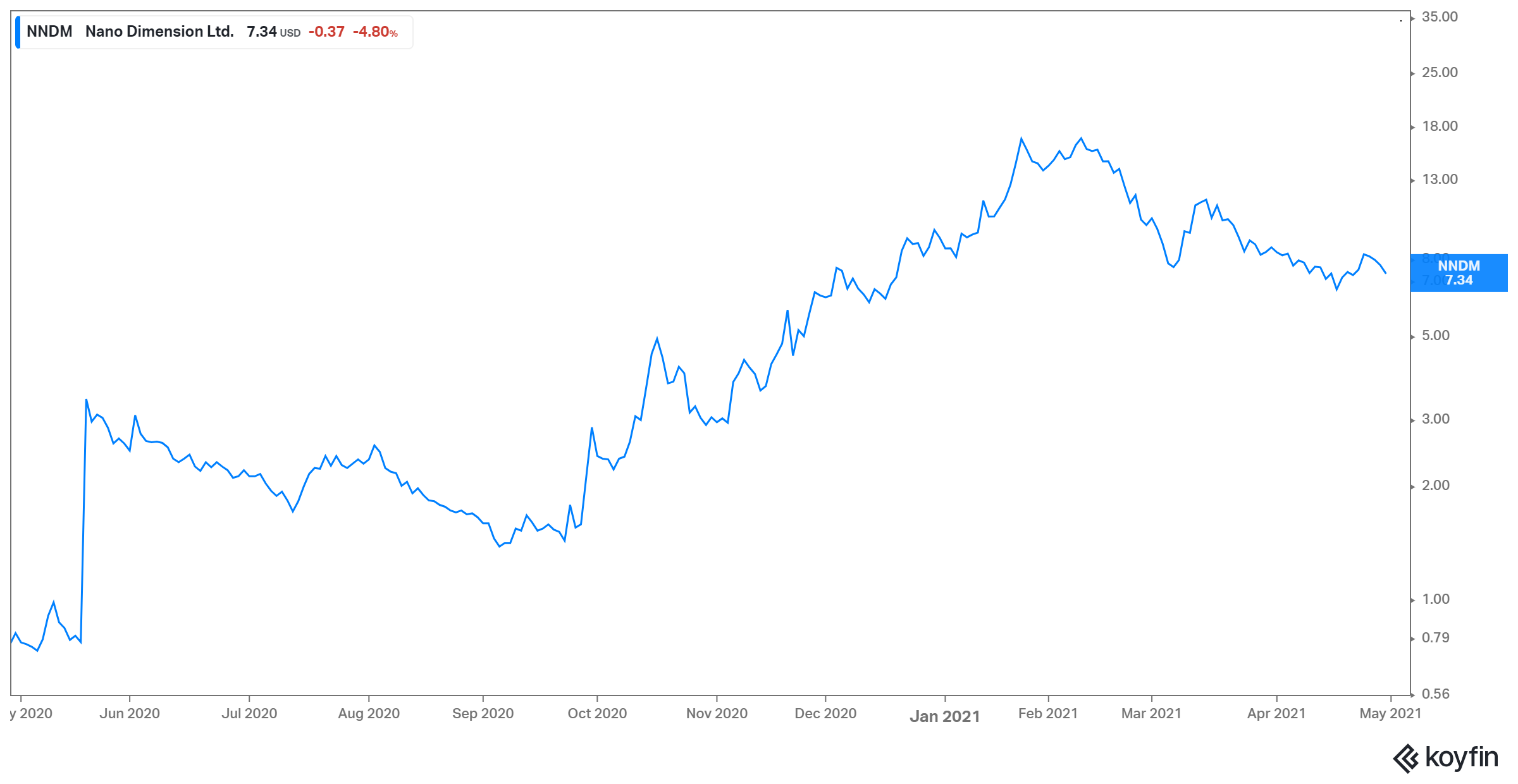 NNDM stock might not be a good long-term investment.
While a lot of investors jumped on NNDM stock starting in September 2020 due to 3D printing potential, the company hasn't been able to show much execution. There are better stocks available in the 3D space like Desktop Metal, 3D Systems Corporation, and Materialise NV. NNDM is currently trading at EV-to-NTM revenue of 266x, which is expensive by any stretch of the imagination. Add on dilutive stock raises, questionable acquisitions, and poor execution and the long-term investment case for the stock seems muddled.
However, investors should note that 38 percent of the stock's float is sold short. This could cause a short squeeze in the stock on a positive development, which could multiply its gains. I expect those gains to be short-lived too due to a lack of supporting fundamentals.