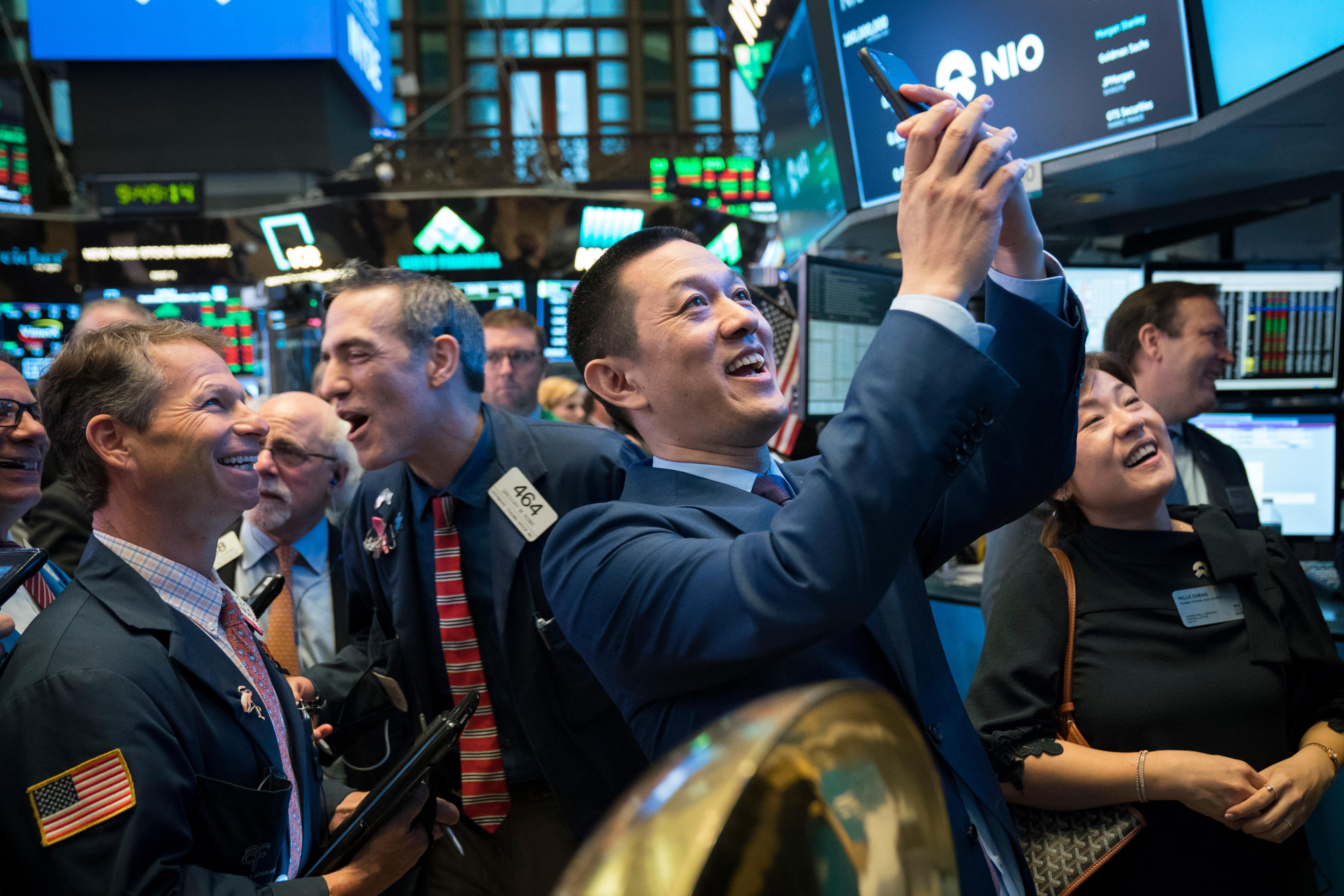 NIO Stock's Future Looks Bright With Europe Expansion News
Electric vehicle (or EV) stocks have been on fire this year. Based on yesterday's closing prices, Tesla and NIO had gained 378 and 242 percent this year, respectively. After its eye-popping rally, could NIO stock rise further now that the company's announced a European expansion? What do Wall Street analysts foresee for Chinese electric vehicle maker NIO and its stock?
Article continues below advertisement
The latest news for NIO
Yesterday, NIO founder and chairman William Li told reporters that the company would go global in the second half of 2021, beginning with Europe. He said, "We hope in the second half of next year we can begin making some preliminary attempts in some countries that are more welcome to electric vehicles." NIO also announced a BaaS (battery-as-a-service) service, which is set to lower NIO cars' price tag. Customers choosing the plan would get a discount of $10,000, and the minimum subscription cost is $140 per month.
Article continues below advertisement
NIO stock's target price
According to Yahoo Finance, NIO stock has a target price of $11.04, which implies a downside of 9 percent from its current price. Five analysts have a "hold" rating for the stock, while three rate it as a "buy" or higher. Wall Street has been behind the curve when it comes to EV stocks—Tesla has traded above its mean price target consistently this year, while NIO has also been trading above its target price for the last three months.
Will NIO stock go up?
Although the world is moving toward an all-electric future, there are differing views on how quickly that will happen. For instance, BloombergNEF expects global EV sales to rise from 1.7 million in 2020 to 8.5 million in 2025, and Wood Mackenzie expects global EV sales to rise to 5.9 million in 2025. Tesla and NIO are two pure-play EV makers with models running on roads.
Article continues below advertisement
NIO stock fell sharply last year and in the first quarter of 2020 as markets were concerned whether the company would survive. However, a flurry of capital raises, including additional equity and a strategic investment from Hefei Municipal, helped change sentiment. Tencent also raised its stake in NIO, reaffirming its confidence in the company.
Article continues below advertisement
The Hefei investment was especially crucial, as it showed that the Chinese government would go the extra mile to bail out NIO. Incidentally, while NIO cars don't qualify for the Chinese government's subsidies based on car price, the country created a special category for companies that offer battery replacement services, which includes NIO.
Article continues below advertisement
Is NIO stock a "buy"?
If you're thinking about the long term, you should consider buying NIO stock. The company has delivered on its commitments to achieve positive gross margins, and expects them to expand to the double digits in the second half of the year. Meanwhile, although Tesla has recorded losses for most of the last decade, the company posted a profit in the last four quarters and is now eligible for inclusion in the S&P 500.
If NIO can continue improving its margins and increasing its sales, its stock could maintain its upward trajectory. It also has the backing of investors from China and the Chinese government. While there are risk factors such as its higher leverage and increasing competition, NIO's future looks bright and the stock could be a good buy for the long term.