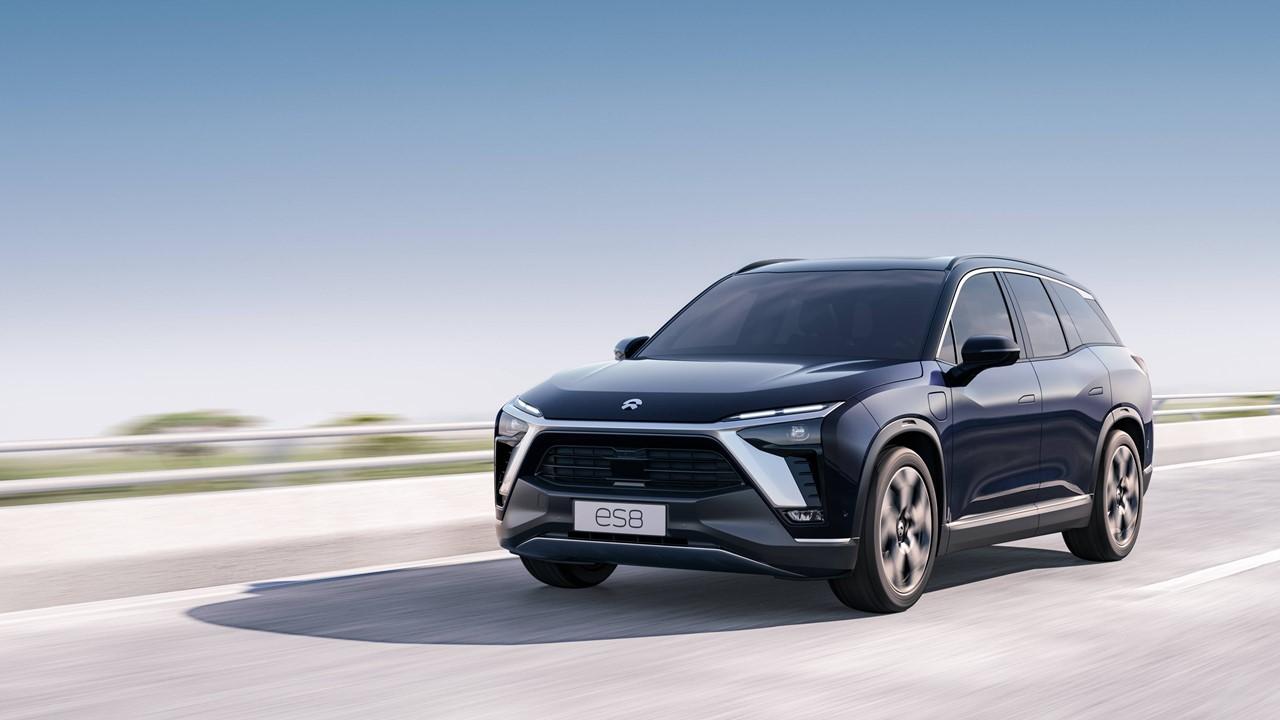 NIO Stock Got an Analyst Upgrade Due to Tesla-Like Approach
By Anuradha Garg

Jan. 25 2021, Updated 8:35 a.m. ET
NIO stock has risen by over 27 percent YTD in 2021 after rising by over 1,100 percent in 2020. NIO saw a steep turnaround in 2020 after it was close to reaching bankruptcy at one point. There were many drivers that helped the turnaround. For example, the financing lifeline helped start the stock's ascent. 
Article continues below advertisement
NIO strengthened its balance sheet by multiple capital raises. The company also reported positive gross margins for the first time ever. These developments helped spur the stock in 2020. Recently, an analyst upgrade also boosted the stock.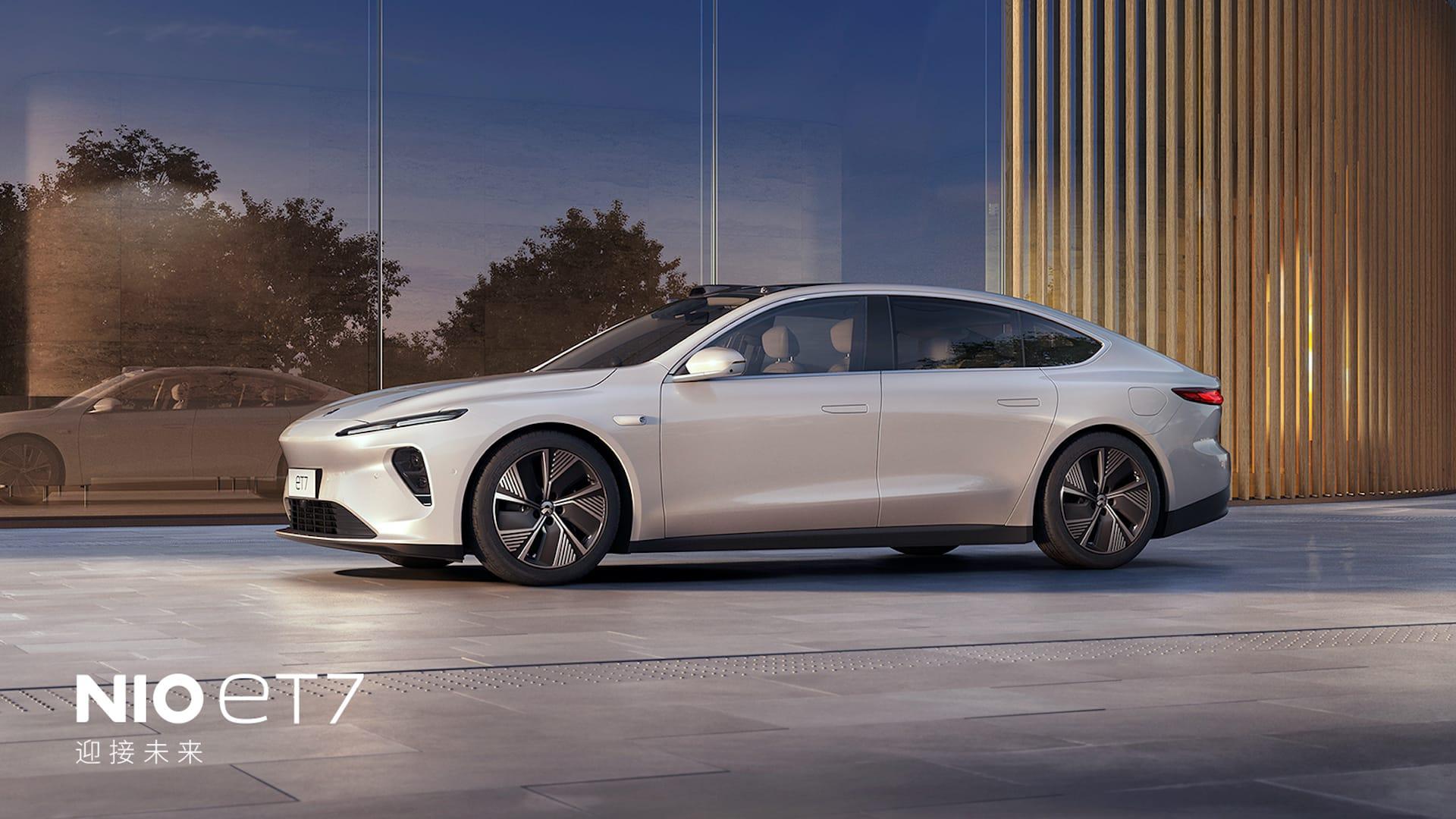 Article continues below advertisement
Nomura likes NIO's Tesla-like approach, gives a buy rating
Nomura initiated coverage on NIO on Jan. 22 with a buy rating and a target price of $80.3. The target price reflects an upside of nearly 38 percent for the stock. The target price also places Nomura as one of the most bullish analysts for NIO. Nomura's analyst, Martin Heung, sees several positives for the stock. First, he compared NIO's strategy to Tesla. He said that NIO has also adopted a "Tesla-like top-down approach in launching its EV pipeline." 
According to Heung, the approach could lead to success in China. Tesla launched its luxury and pricier models, like Tesla Model X and Roadster, early on. Tesla built on its more mass-appealing models due to the success and profitability generated from these pricier models. Similarly, NIO launched the ES8, which falls into the premium category. The company plans to transition to selling more "consumer-friendly models and variants" like the ES6 and EC6 through the profitability runaway built earlier. 
Article continues below advertisement
Heung also sees NIO's Baas (battery-as-a-service) as a "revolutionary concept" that lowers up-front costs and creates a long-lasting revenue stream for the company. Under the BaaS service, NIO plans to sell cars with the option of not owning the battery. Consumers can also opt to rent batteries, which would reduce their initial investment in owning a car. 
Nomura arrived at NIO's target price of $80.3 by applying a 25 percent discount to Tesla's current price-to-sales ratio of 26. Many other analysts have also turned positive on NIO due to the company's improving fundamentals. Analysts' actions usually lag stock price movements.
Article continues below advertisement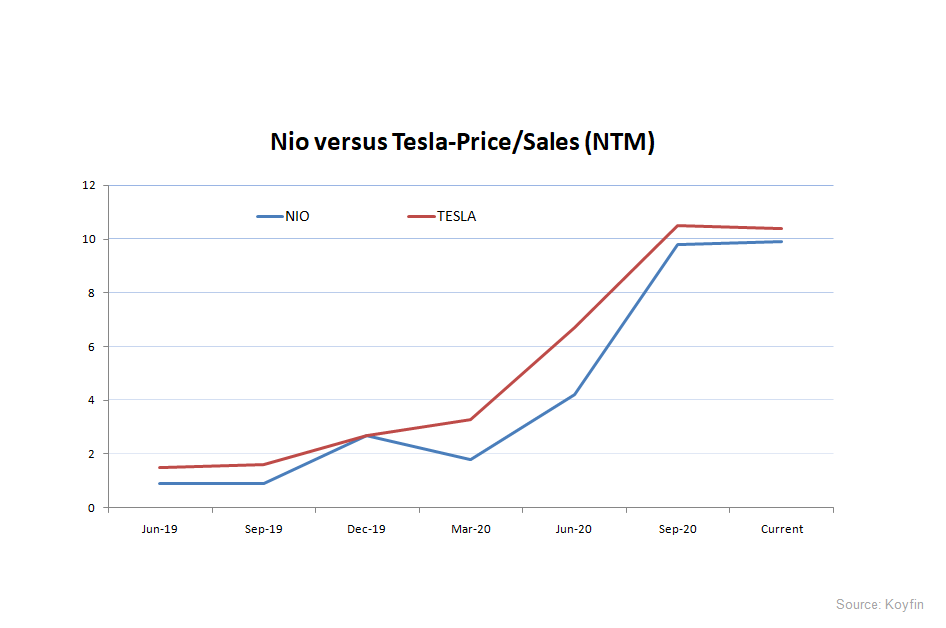 NIO's valuation versus Tesla
Traditionally, NIO has trended at a discount compared to Tesla. Based on the next 12-month price-to-sales multiple, NIO is trading at 9.9x, while Tesla is trading at 10.4x. In June 2019, NIO's discount to Tesla's multiple was 40 percent, which expanded to 45 percent by March 2020. At the time, NIO started turning around after it got a financing lifeline from the Hefei government. NIO was on the brink of bankruptcy just before that. In June 2020, the discount narrowed to 37 percent. Currently, the discount is trending at close to just 4.8 percent. 
Article continues below advertisement
While both of the companies have shown significant improvement, NIO's turnaround has been more dramatic. Due to the recent stock price gains after unveiling a new sedan and other announcements, NIO stock has surged, which narrowed the valuation gap more compared to Tesla.
NIO versus Tesla
In many aspects, NIO and Tesla are the same regarding their strategy of launching vehicles into the market. The approach has worked well for both companies. Did NIO take this approach from Tesla or was it just a coincidence?  
Article continues below advertisement
Tesla has an edge as a first mover in the EV market through Elon Musk's vision. The company has collected a lot of data to feed its autopilot to become even more precise over time. In contrast, NIO has brought BaaS to the market — a technology that Tesla tested and abandoned. The technology could become one of the cornerstones for the company's expansion in China and elsewhere. NIO is also working to perfect its autonomous technology. 
Both companies have their core competencies in place. Even in China, Tesla and NIO have a lot of growth potential. So, it might not be about NIO versus Tesla. Both companies have long-term potential to capture a sizable share in the growing EV market.  
Article continues below advertisement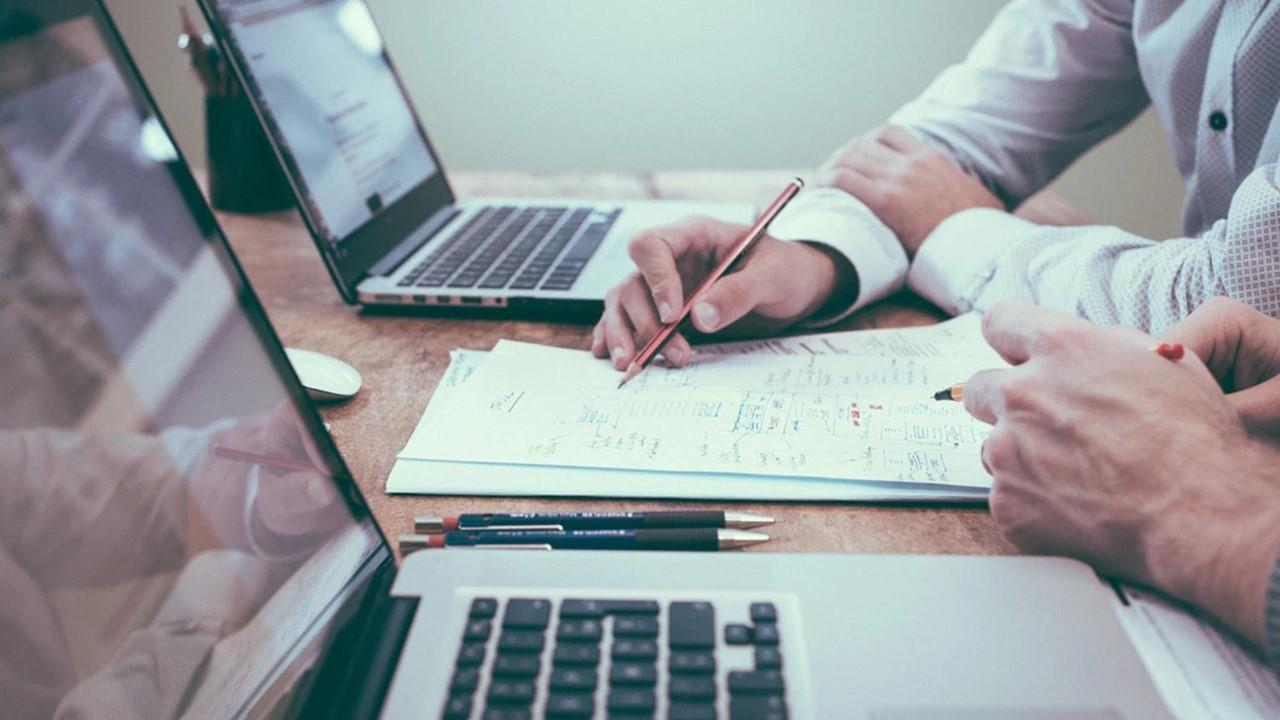 NIO's stock outlook
Broadly, the outlook for NIO stock depends on China's overall EV demand. The demand in China has been trending favorably lately. China's aggressive push for EVs and greener options should continue to favor NIO and its peers. On a company-specific basis as well, the potential positive catalysts remain huge. 
Article continues below advertisement
Even after the 1,200 percent rise in 2020 and 27 percent rise YTD, NIO still seems like a good long-term buy. With increasing consumer and investor interest in EVs, only a handful of the EV companies are placed to benefit sustainably. With NIO's brand loyalty, focus on quality, improving execution with increasing sales and deliveries, and new and improved products in the pipeline, the stock looks like a keeper. 
According to Yahoo Finance, NIO stock is currently covered by 17 analysts. Among the analysts, ten recommend a buy, five recommend a hold, and two recommend a sell. Analysts' median target price of $47.8 represents a potential downside of 23 percent. The analysts probably haven't priced in the recent NIO Day announcements or the price increase into their estimates, which could mean an upside to the estimates.