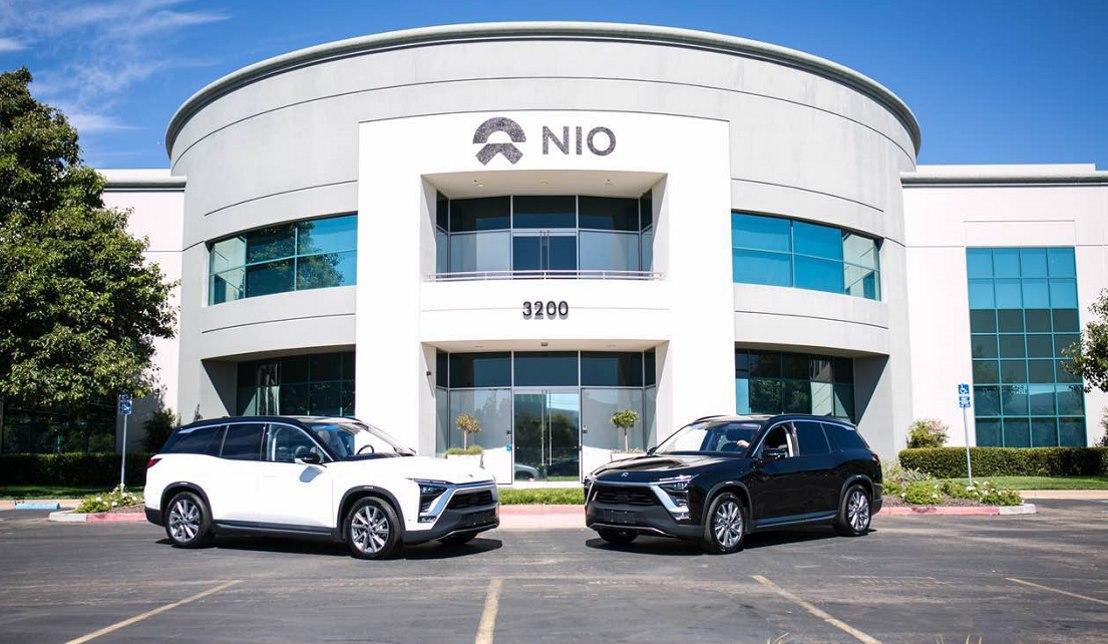 NIO Posts Strong Deliveries, Stock's Valuation Is Likely Justified
NIO (NIO) is a Chinese electric vehicle company that isn't profitable yet. Investors follow NIO's delivery numbers to assess how the company is doing. Usually, NIO stock jumps when the company reports strong deliveries.
Article continues below advertisement
On Feb. 1, NIO stock popped more than 3 percent in the pre-market session after the company reported strong January delivery numbers. Currently, NIO's business is concentrated in China where it competes with Tesla, Li Auto, and Xpeng.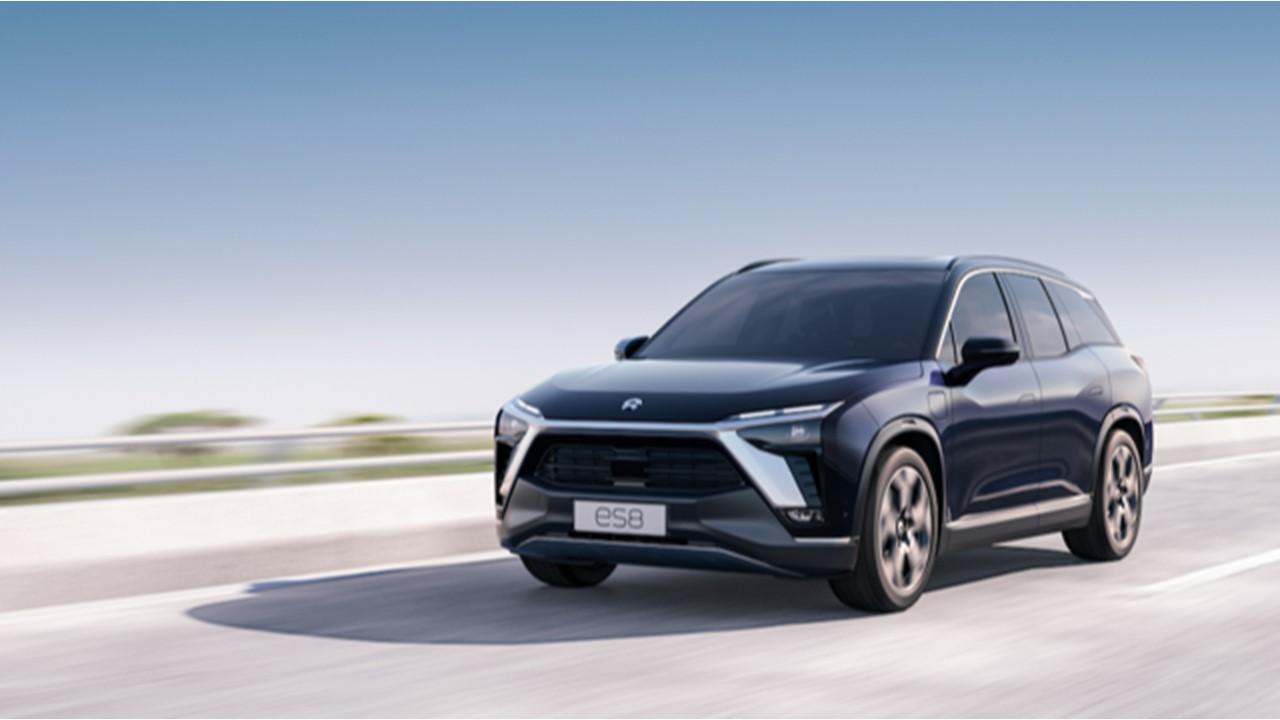 Article continues below advertisement
NIO's January delivery numbers
NIO's January deliveries surged 352 percent to 7,225 vehicles, which marked a new monthly delivery record for the company. The best-selling NIO car in January was the EC6s model with 2,845 deliveries. The company delivered 2,720 units of the ES6s model and 1,660 units of ES8s.
NIO continues to expand its product portfolio as it seeks to capitalize on the strong demand for electric vehicles. In January, the company launched the NIO eT7 sedan and plans to start its deliveries in the first quarter of 2022.
Article continues below advertisement
The company has delivered 82,866 cars since 2018 when the deliveries started. The amount includes 43,728 cars delivered in 2020, which more than doubled from the previous year.
NIO has benefited from a supportive domestic government. The Chinese government is eager to give the country the lead in electric vehicle technology. As a result, the government has supported the industry with car purchase subsidies, building out charging stations, and generally friendly regulations.
Article continues below advertisement
The Biden administration will likely give China competition. President Biden wants all federal government vehicles to be electric models, which would require replacing the government's entire fleet of about 650,000 vehicles. Also, Biden plans to expand America's electric vehicle charging infrastructure by setting up 550,000 charging stations.
NIO's 2021 delivery target
NIO hasn't updated its 2021 delivery target. However, the company hopes to deliver more vehicles than it did last year. NIO's 2021 deliveries could benefit from a stronger Chinese economy.
Article continues below advertisement
In 2020, the coronavirus pandemic dealt a heavy blow to China's economy. Now, China is recovering and 2021 could be a good year for the auto industry. In addition to China's economic recovery, NIO's 2021 deliveries could also benefit from the company entering international markets.
Tesla's China deliveries versus NIO
China is the world's largest auto market. NIO and Tesla are vying for control of China's electric vehicle market. Currently, Tesla is on top with more than 20 million monthly deliveries in November 2020. In January 2021, Tesla announced that it started deliveries of its China-made Model Y car.
Article continues below advertisement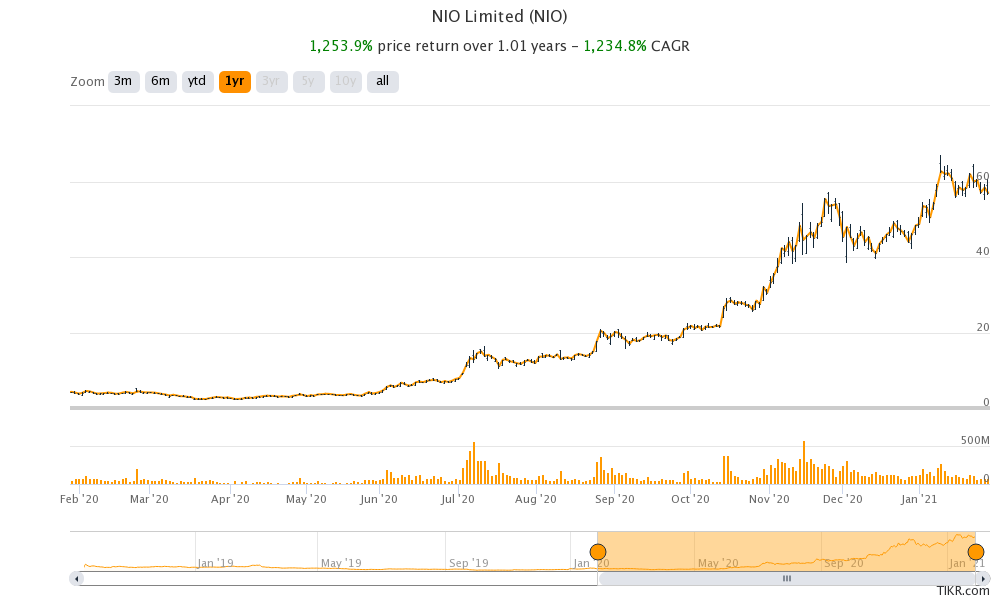 Is NIO stock overvalued?
NIO stock has gained 1,300 percent in the past year and 17 percent in 2021. At $57 per share, NIO stock trades for 48x its sales for the past 12 months. Tesla stock trades for 24x its sales, Li Auto stock trades for 33x its sales, and Xpeng stock trades for 97x its sales. NIO stock looks richly priced right now.
While NIO stock might look overvalued, many investors think that its growing delivery numbers will justify the valuation down the road. Currently, NIO relies on its domestic Chinese market for its sales. The company plans to go global after it raised $1 billion to support its expansion. Entering global markets should help increase NIO's deliveries and improve its financials.