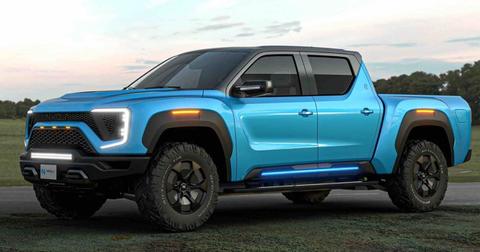 Nikola Stock Falls After Fraud Accusations from Hindenburg
By Ambrish Shah

Oct. 8 2020, Updated 12:09 p.m. ET
Nikola stock fell 11.3 percent on Sept. 10 and closed at $37.57. The stock fell after short-selling investment firm Hindenburg Research accused Nikola Motors of being "intricate fraud." Hindenburg is betting against Nikola's stock price, which means it gains if the stock falls. Nikola has denied all of the claims in the research report.
Article continues below advertisement
What is Nikola's stock news?
Nikola stock fell about 11 percent on Sept. 10 after Hindenburg Research published a research report accusing the electric-vehicle maker of fraud. The report was published before the stock started trading. Hindenburg's report claimed that Nikola faked product launches and exaggerated its technology. The fund accused founder Trevor Milton of making multiple deceptive statements over the last decade.
Article continues below advertisement
Hindenburg's report said, "We have gathered extensive evidence—including recorded phone calls, text messages, private emails and behind-the-scenes photographs—detailing dozens of false statements by Nikola Founder Trevor Milton. We have never seen this level of deception at a public company, especially of this size."
Milton denied all of the claims in the report. He said that the report intended to push back Nikola stock. Nikola's stock market capitalization has surged to $16.06 billion as of Sept. 10 from $340.86 million on June 3.
Earlier this week, General Motors and Nikola partnered to build Nikola's Badger truck. Under the terms of the agreement, General Motors will engineer and build Nikola's Badger truck. In return, the company gets a $2 billion stake in Nikola.
Article continues below advertisement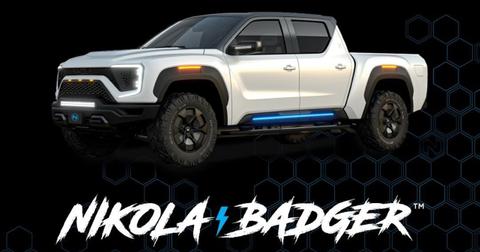 Nikola faked product videos
Hindenburg accused Nikola of faking a promotional video for its Nikola One truck in 2018. The report claimed that the company faked an advertisement by rolling a Nikola One truck without an engine downhill. According to Hindenburg, Nikola edited the footage to make the terrain look flat.
Article continues below advertisement
What is Nikola's stock price today?
In pre-market trading on Friday, Sept. 11, Nikola stock was up about 0.6 percent at $37.80. The stock has risen by 5.7 percent in the last five days and 267.3 percent in the last year. Nikola stock is trading 60 percent below its 52-week high of $93.99 and 265.8 percent above its 52-week low of $10.27. Year-to-date, the stock has risen by 264.1 percent.
What is Nikola's stock forecast?
Currently, Nikola's stock price forecast is $57.67, which suggests a 53.5 percent upside. Analysts' highest target price for Nikola is $79, which implies a 110.3 percent upside. The lowest target price is $45, which suggests a 19.8 percent upside. Among the five analysts tracking Nikola, two suggest a buy and three suggest a hold. None of the analysts suggest a sell.