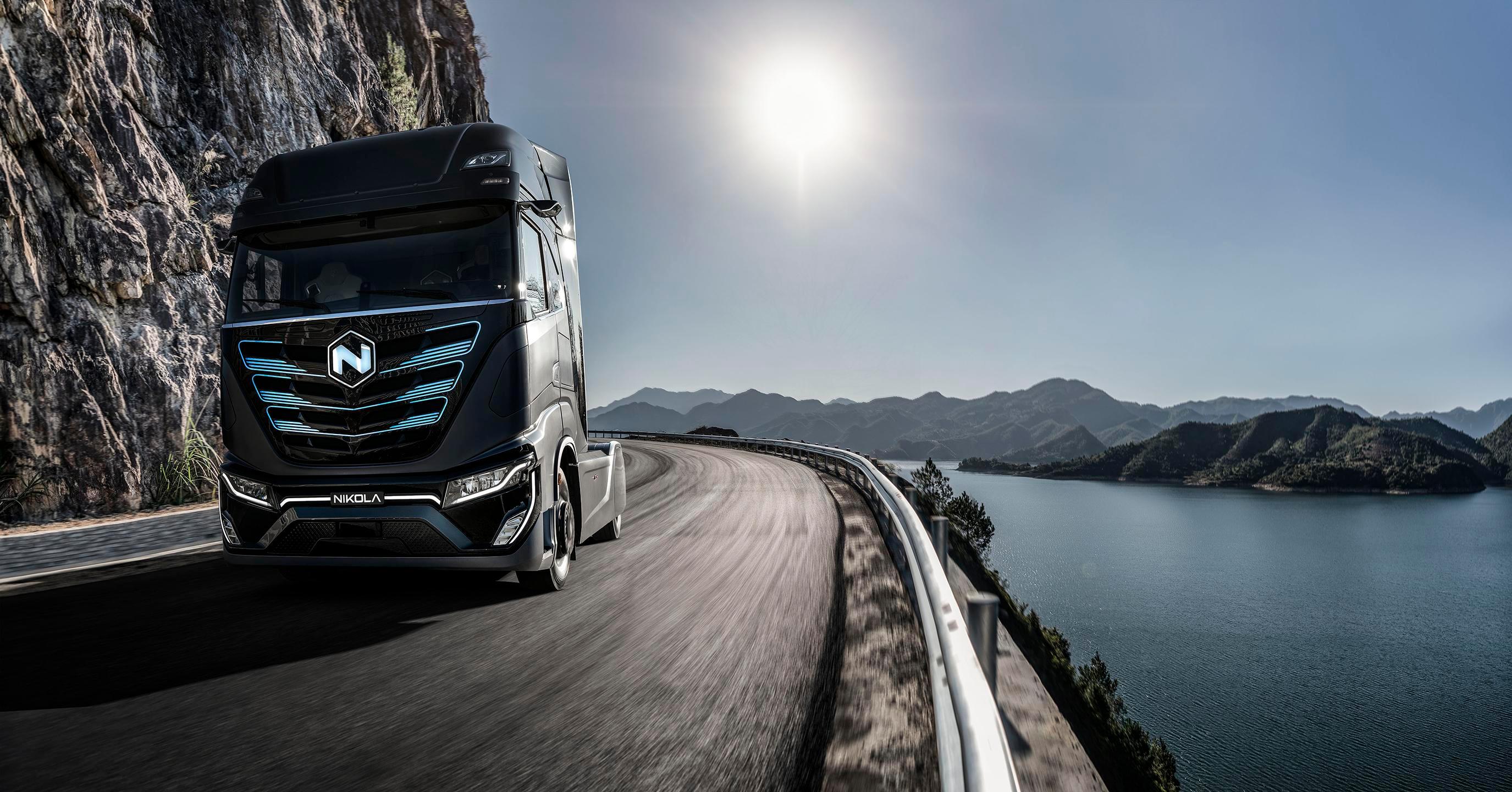 Nikola Stock Sees Huge Price Decline, the Worst Might Be Over
Nikola (NKLA) is an electric and hydrogen-powered automaker. Trevor Milton founded the company in 2014. The company developed the all-electric truck series, Class 8 (tractor-trailer), which has attracted significant investor interest. Last year was a wild ride for Nikola stock. After rising by more than 600 percent between May and June, the stock tanked.
Article continues below advertisement
A short-seller report alleging fraud hit the stock hard and Milton resigned. Amid fraud allegations, GM also slimmed down its partnership with Nikola and the stock fell. With this as the background, how is Nikola's stock forecast for 2021?
Nikola and hydrogen cars
Nikola is focusing on medium-duty and heavy-duty trucks. It will also offer a choice between hydrogen cell and battery with high energy density. Nikola plans to focus on hydrogen fuel-cell commercial trucks because it's the less expensive option. Previously, Milton stated that battery-electric trucks will operate mainly in urban areas. They will be subject to electricity rates set by utility companies.
Article continues below advertisement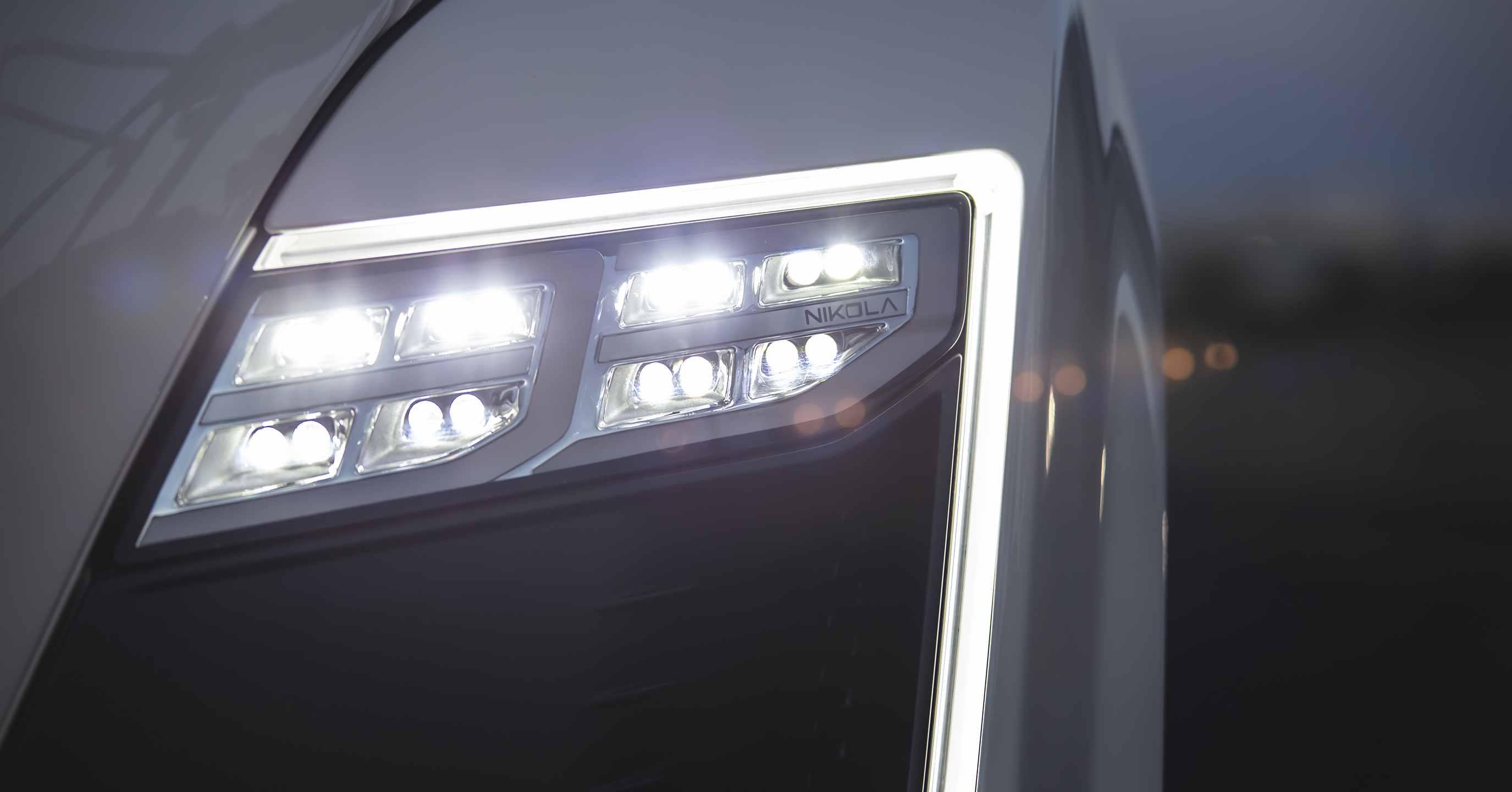 Nikola aims to build hydrogen stations along major highways, which it thinks will be cheaper. Milton quoted an average of $0.26 per kilowatt-hour to charge a battery-electric truck in California. Through Nikola's roadside hydrogen-production stations, the charge could be as low as $0.04 per kilowatt-hour.
Article continues below advertisement
Nikola and GM partnership
GM agreed to partner with Nikola and build an electric pickup truck. However, amid the fraud allegations from Hindenburg Research and the accompanying probe by the SEC, GM scaled down its partnership. GM scrapped the deal to build an electric pickup truck and replaced it with a non-binding deal to supply hydrogen-fuel technology. GM also backed out of taking an equity stake in the company.
Even with the slimmed-down partnership, Nikola should get the much-needed fuel cell technology from GM. Nikola and GM will work together to integrate GM's Hydrotec fuel-cell technology into Nikola's Class 7 and Class 8 zero-emission semi-trucks. Fuel cells could become important for vehicles going forward. The vehicles will be more efficient than gas or diesel and are lightweight compared to batteries for long hauls.
Article continues below advertisement
Nikola's stock forecast
According to Market Beat, Nikola currently has five hold ratings and three buy ratings. The average target price for the stock is $35.8 with a wide range between the highest and the lowest target prices of $79 and $20, respectively. NKLA's average target price implies a possible upside of 71 percent for the stock.
On Feb. 1, Wedbush analyst Dan Ives upgraded the stock to neutral from underperform and raised the target price to $25 from $15. The analyst mentioned that "we believe most of the negative catalysts we were fearing have now played out in the market with a more balanced risk/reward on the name looking ahead."
Article continues below advertisement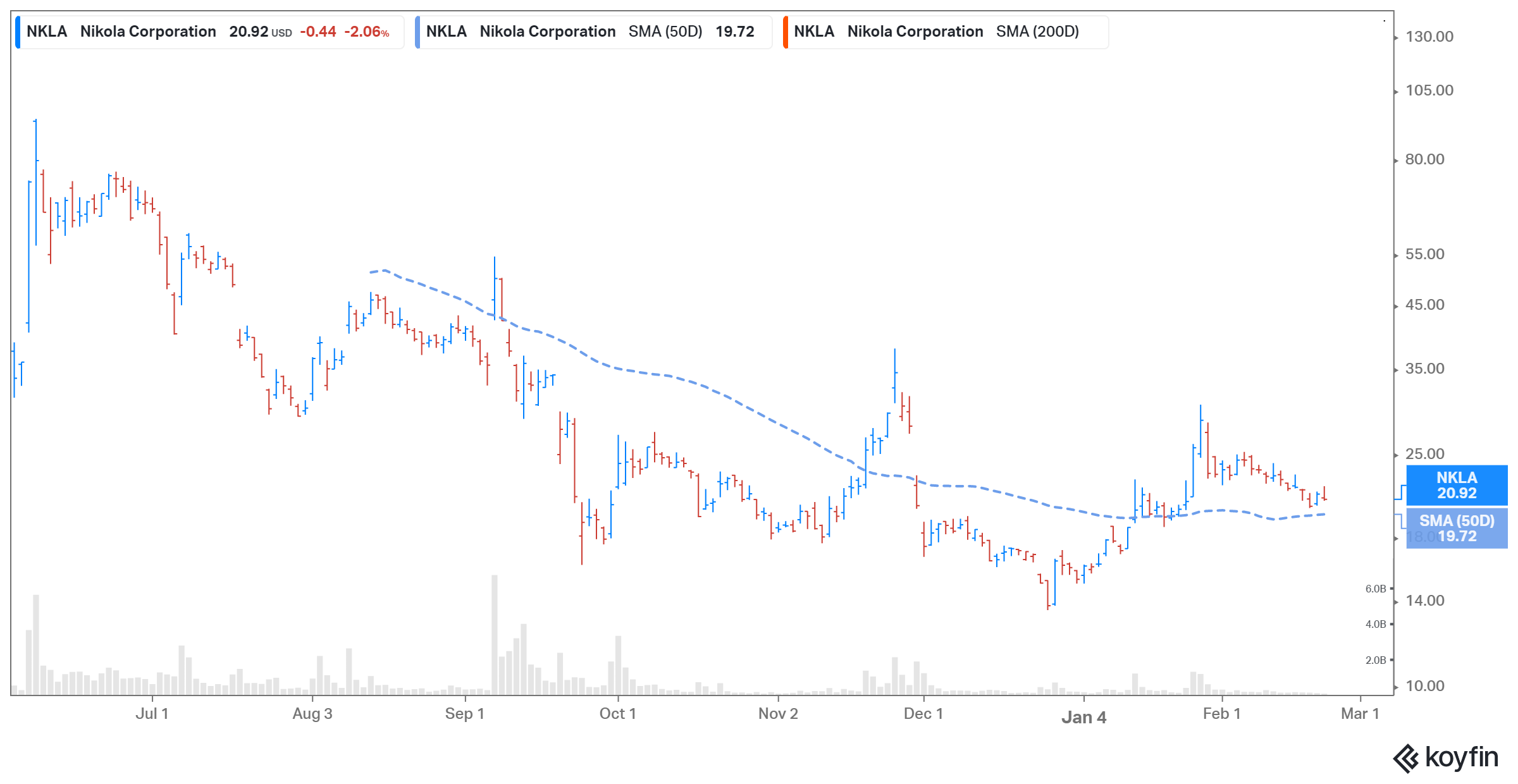 When Nikola will start delivering cars
Overall, Nikola expects to launch its first battery-powered truck by late 2021. The hydrogen fuel cell-powered version won't be available until 2023. Nikola expects its Tre semi-truck (intended for Europe, Asia, and Australia) to be ready for production and available to customers by the fourth quarter of 2021.
Article continues below advertisement
The company expects to start testing a pre-production Nikola Two (intended for North America)—a hydrogen-electric powered semi-truck for the medium and long-haul trucking sectors—during 2021. A prototype is expected to be delivered by the end of 2021. The testing is planned for 2022 and a production version is expected in the second half of 2023.
Nikola has also received a minimum order of 2,500 electrified refuse trucks from Republic Services, Inc., with on-road testing likely to start in early 2022. Full production deliveries are expected to start in 2023.
Article continues below advertisement
The company expects to start producing Badger, its most-awaited vehicle, in late 2022. Also, Nikola plans to build a nationwide network of 700 hydrogen stations in the U.S. by 2028.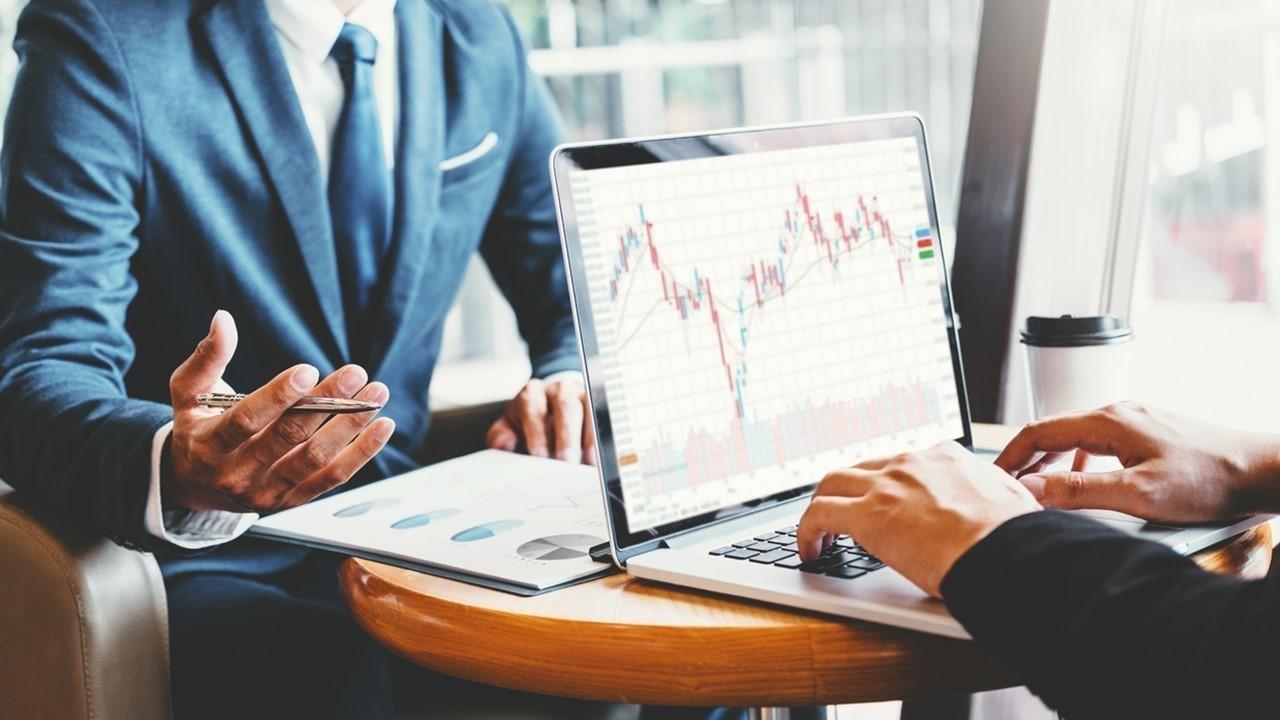 Article continues below advertisement
Will Nikola stock rise or fall in 2021?
Nikola's stock price has underperformed most of the other EV plays over the last few months. Currently, its stock price is trading down by 74 percent from the high it reached in June last year. The short-seller report alleging fraud and Milton's resignation took a toll on the stock. However, the stock has somewhat stabilized and is up nearly 38 percent YTD.
After turning bearish, analysts are also turning around on Nikola. Most of the negative catalysts already seem to have played out for the stock. If the company is able to deliver on its production timelines, there could be a significant upside for this beaten-down stock. Since negatives are more or less priced into the stock, investors should bid the stock significantly upon any good news.
Nikola remains a beaten-down stock in the otherwise flourishing EV space that investors are scrambling to get their hands on. The potential from the company's hydrogen-powered vehicles (more efficiency, range compared to peers) remains huge and could be a game-changer over the long term.