Chinese e-commerce giant Alibaba reported record sales on National Singles Day. Analysts consider Singles Day sales data to be an indicator of retail sales in China.
Article continues below advertisement
In this article, we'll look at Alibaba's sales on National Singles Day in 2020 and see what it tells us about the Chinese economy.
Singles Day sales 2020 versus 2019
The Singles Day event is a one-day event that has been held every year on Nov. 11 since Alibaba's co-founder Jack Ma implemented the idea in 2009. In 2020, Alibaba and rival JD.com started heavy discounts at the beginning of November.
Article continues below advertisement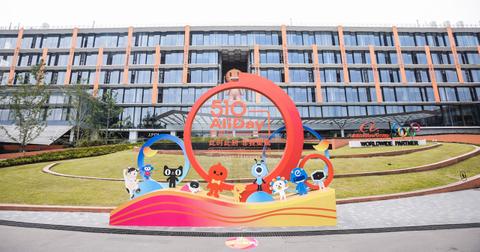 Singles Day Alibaba
Alibaba reported sales of $56.42 billion within the first half-hour of the sale. In comparison, the company sold only about $40.5 billion worth of merchandise last year. The spike in Alibaba's Singles Day sales this year is coming amid the COVID-19 pandemic. So far, China's recovery from the COVID-19 pandemic has been swift. Even though the coronavirus originated in the country, it's the only major economy that's expected to see GDP expansion this year.
Article continues below advertisement
Record Singles Day sales reflect the uptrend in the Chinese economy. The country's retail sales are expected to have increased in October. The data will be released later this month.
Why is Alibaba stock down?
China has come up with new regulations to cover tech companies. The new regulations have been putting pressure on Alibaba stock. The stock was trading down in the premarket on Nov. 11. Alibaba stock also fell in U.S. trading on Nov. 10.
Article continues below advertisement
Alibaba antitrust issues
Through the new regulations, China expects to stop monopolistic behavior in the tech economy. China isn't the only country that's clamping down on the alleged monopolies that big tech companies exert. U.S. lawmakers have also grilled big tech companies' CEOs over their alleged antitrust activities. Many lawmakers are even backing calls to break up Amazon. European nations are also probing U.S. tech giants for their alleged monopolistic business practices.
Article continues below advertisement
Is Alibaba stock a buy or a sell?
From a valuation perspective, Alibaba stock looks attractive with an NTM EV-to-EBITDA multiple of 19.8x. Alibaba's valuation multiples are only a fraction of its U.S. tech peers including Amazon.
While Alibaba stock looks attractive from a valuation and growth perspective, China's regulations on tech companies could be an overhang on the stock in the near term. Unlike a democracy like the U.S. where companies can challenge government regulations, Chinese companies don't have the luxury of going against the government. Given the growth that Alibaba offers, investors should consider accumulating Alibaba stock on dips.