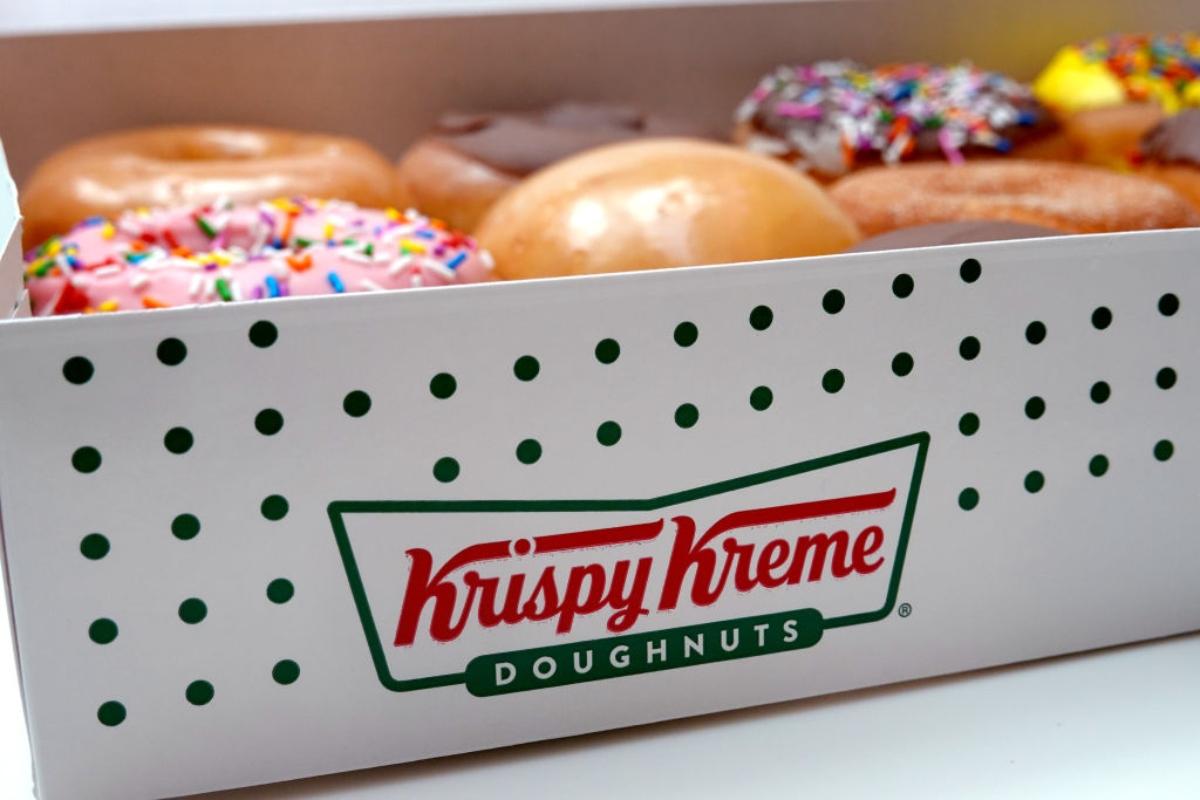 Krispy Kreme Plans to Go Public Again in 2021
By Kathryn Underwood

May. 5 2021, Published 2:26 p.m. ET
Krispy Kreme, the renowned doughnut chain with the iconic red-and-green logo, has been a privately held company since 2016. It was publicly traded from 2000 until 2016. The company faced challenges including a Chapter 11 bankruptcy. Now in 2021, Krispy Kreme has filed confidential SEC paperwork to go public once again.  
Article continues below advertisement
The company will go public soon, although its intended share price and the number of shares to be offered aren't known yet. Its intended trading symbol isn't public knowledge either.  
Krispy Kreme has been privately owned since 2016.
Since 2016, the popular doughnut restaurant chain has been privately owned by JAB Holding Company. JAB increased its holdings in restaurant and coffee businesses and acquired Krispy Kreme in a $1.35 billion deal. Previously, Krispy Kreme had been struggling with "financial restatements, accounting practice investigations, and serious drops in sales at some franchises."  
Article continues below advertisement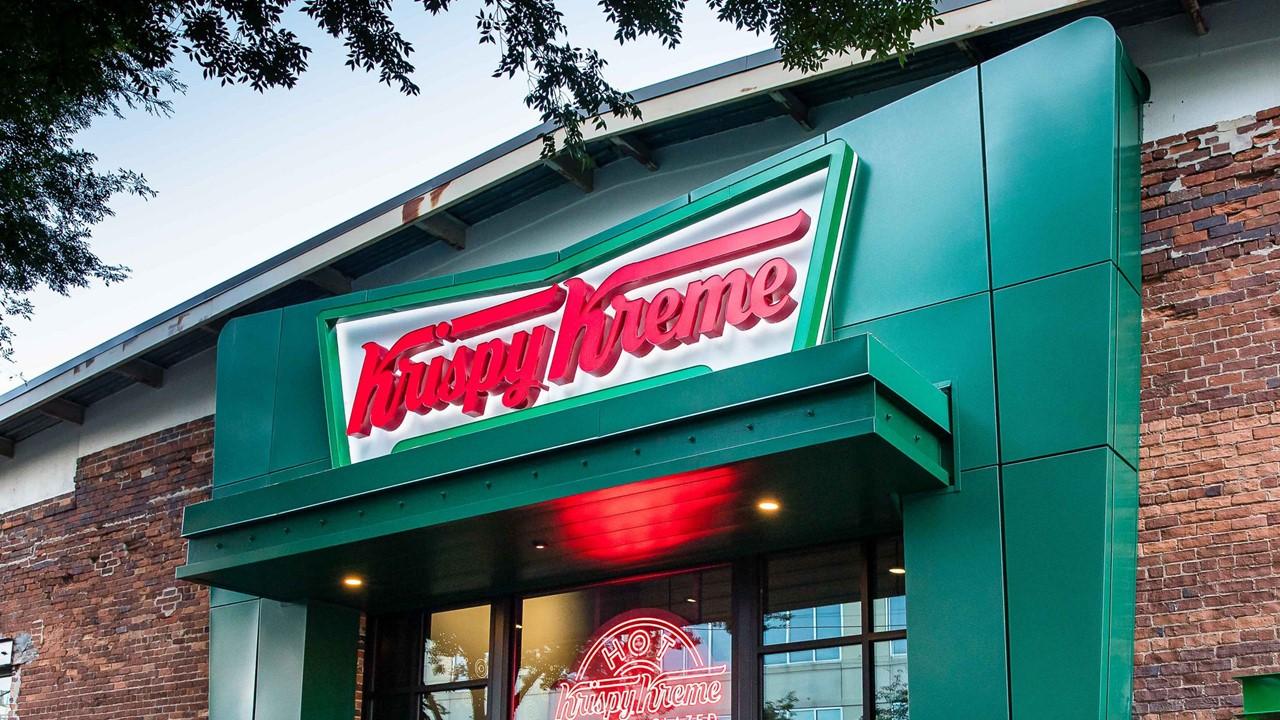 JAB Holding Company is a private investment firm that focuses on businesses in coffee and beverages, fast-casual restaurants, petcare, beauty and luxury, and indulgence. Since JAB Holding Company was founded in 2012, it has invested in companies including Caribou Coffee, Keurig Dr Pepper, and Panera Bread. 
Article continues below advertisement
Krispy Kreme's history and promotions
The company first opened in 1937 in North Carolina. Currently, Krispy Kreme sells products in 12,000 U.S. grocery and convenience stores and operates nearly 1,400 shops in 33 countries, according to CNBC. According to Krispy Kreme, founder Vernon Rudolph bought his yeast-raised doughnut recipe from a chef in New Orleans.  
The first building, in Winston-Salem, N.C., was the original base for selling to local grocery stores. The tantalizing scent of doughnuts led Rudolph to begin selling hot, fresh doughnuts to people passing by as well. The company continued to grow and added its "Hot Now" light to indicate that the store was making fresh doughnuts. 
Article continues below advertisement
A 4,500-square foot Krispy Kreme location opened in Times Square in New York City in the summer of 2020. The flagship store features a glaze waterfall, a 24-hour street-side pickup window, exclusive merchandise, and a stadium-style doughnut-making theater.  
Recently in the news, Krispy Kreme announced that starting March 22, it would offer a free doughnut daily to any customer who has received the COVID-19 vaccine. Customers are limited to one free doughnut per day and must show their vaccination card to qualify for the promotion. 
Article continues below advertisement
 Krispy Kreme also offers up to 4 hours of paid time off for employees getting their vaccinations.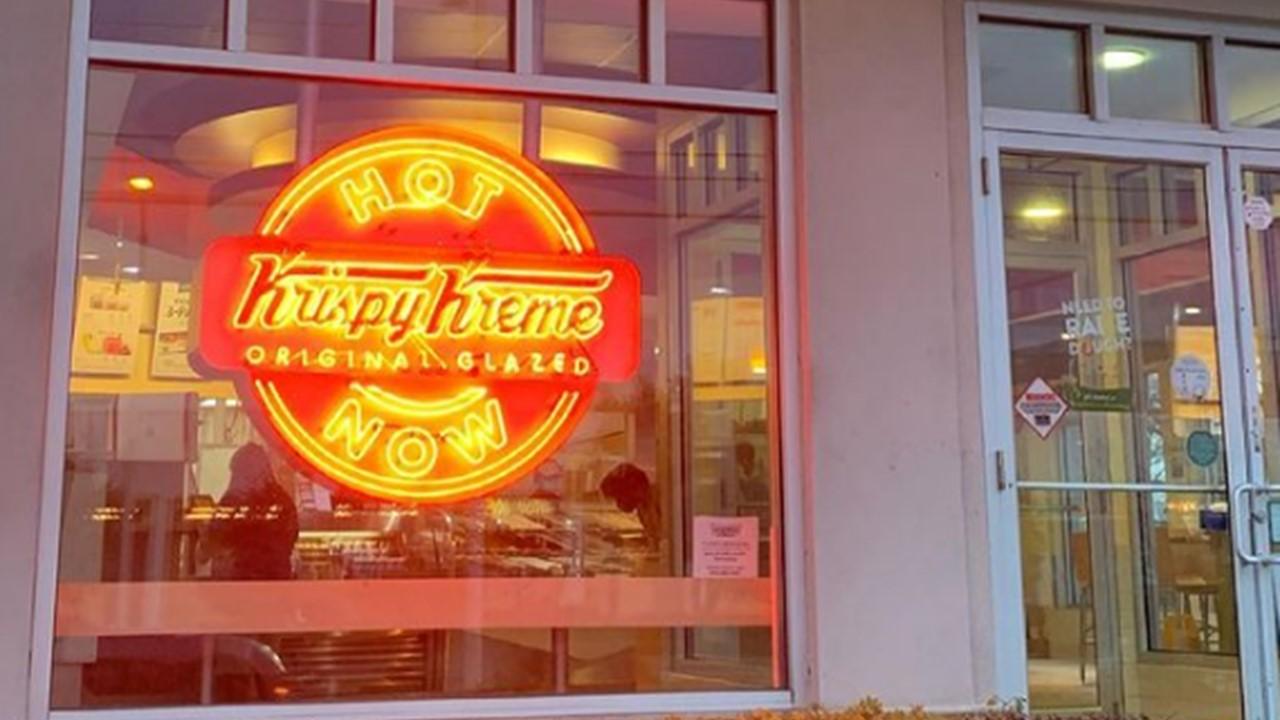 Article continues below advertisement
Krispy Kreme's IPO in 2021
The Krispy Kreme IPO looks to be happening sometime in 2021, but the SEC filing is confidential so far.  
Major competitor Dunkin' Brands took the opposite route last year and went private in an $11.3 billion deal (including debt) with Inspire Brands.  
Krispy Kreme's stock price and valuation
Krispy Kreme's valuation post-IPO isn't known yet since it hasn't announced the number of shares to be offered or the proposed price range per share.  
CNBC reported Dealogic data showing that U.S. markets raised a total of $167 billion for companies in 2020. Many investment bankers think that the record might be surpassed in 2021. The Krispy Kreme IPO might help the 84-year-old company to take advantage of these booming U.S. capital markets.