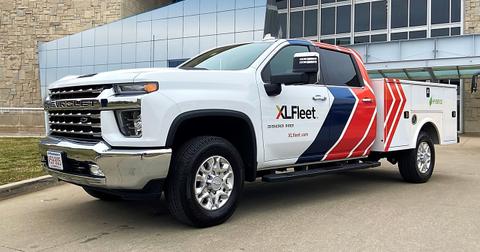 XL Fleet Stock Looks Like a Buy in the Competitive EV Market
By Anuradha Garg

Updated
XL Fleet focuses on converting commercial and municipal vehicle fleets from internal combustion engines to plug-in hybrid drive systems. The company says that its technology helps customers cut costs and reduce emissions without impacting operations. Recently, XL Fleet completed a reverse merger with a SPAC to start trading publicly. However, it wasn't the only EV company that went gone public in 2020. Amid the rising interest in EV companies and stock, is XL Fleet stock a buy?
Article continues below advertisement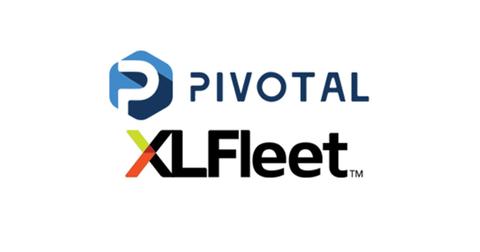 XL Fleet IPO
XL Fleet is just one of many companies that went public through the SPAC route amid SPAC mania in 2020. On Dec. 22, XL Fleet merged with a blank check company Pivotal Investment in a bid to go public. The company started trading on the NYSE under the ticker symbol "XL." As part of the merger, XL Fleet will receive $350 million in cash.
Article continues below advertisement
Recent EV IPOs
XL Fleet joined a number of other EV companies that went public in 2020 amid rising consumer and investor interest. Other EV companies that had their IPOs in 2020 include Nikola, Fisker, Hyliion, Lordstown Motors, QuantumScape, and Canoo.
Investors and consumers, especially the younger generation, are looking for stocks that promise a cleaner and greener future. EV companies seem to fit that bill. Tesla and NIO stocks saw a meteoric rise in 2020. However, not all of the EV companies will be successful. Only a handful of the EV companies will differentiate themselves based on their offerings, business model, and execution. A handful of companies will survive the increasingly competitive EV market.
Article continues below advertisement
Citron says that XL Fleet is a buy
Does XL Fleet have a differentiating factor that sets it apart from other EV companies? Citron Research, a firm known for its short-selling bets against stocks, including EV stocks like Blink and Electrameccanica, thinks that XL is a buy. It has set a target price of $60 for the stock, which implies a potential upside of 150 percent from the current levels. Citron also tweeted that it owns XL Fleet. Citron sees massive potential for electrification-as-a-service (EaaS) with a total addressable market of over $1 trillion.
Citron long $XL tgt $60. TAM of $XL over $1 trillion. Electrification as a Service (EaaS) will be massive..... more than twice $QS and $LAZR combined . Blue chip customer base with FedEx, Coke, Pepsi, DHL and many more. SPACS always cautious- this story has great Risk/Reward pic.twitter.com/e2AMAZziUu

— Citron Research (@CitronResearch) December 23, 2020
Article continues below advertisement
Jim Cramer on XL Fleet
Before the merger of XL Fleet and Pivotal Investment was complete, CNBC's Jim Cramer sounded a bullish note on the company. On Dec. 18, Cramer said that he thinks the stock is undervalued. He said, "With Pivotal Investment trading at $15 going into the XL Fleet merger, I think the stock could be a steal." Cramer likes XL Fleet because its vehicles are already on road — in contrast to many EV stocks that went public in 2020.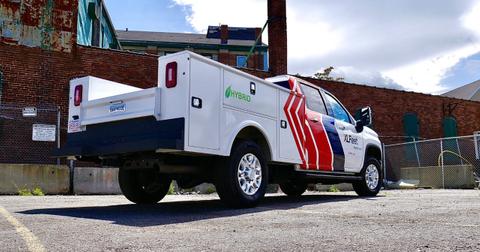 Article continues below advertisement
XL Fleet is a buy amid increasingly competitive EV market
Many EV companies have mushroomed. Investors and consumers are leaning more towards this mobility option. While Tesla has a clear first-mover advantage, other companies need to prove their worth to be considered by investors.
XL Fleet has a differentiated product and business model. While most of the other EV companies produce fully or hybrid electric vehicles for the mainstream or niche auto market, XL Fleet helps electrify commercial and municipal fleets from internal combustion engines to plug-in hybrid drive systems.
Article continues below advertisement
Fleet operators are required to reduce emissions. XL Fleet helps them achieve exactly that without owning or leasing a complete electric fleet. The company's systems increase fuel economy for fitted vehicles by 25 percent–50 percent and reduce Co2 emissions by 20 percent–30 percent, which helps companies achieve sustainability and profit goals.
XL Fleet already has more than 200 customers including FedEx, Coca-Cola, PepsiCo, Verizon, Harvard University, and Yale University. The company's large and credible customer base adds to its credibility.
The company is already generating revenues — in contrast to many other newly minted EV companies. XL Fleet had $7.2 million in revenue in 2019. The company aims to generate $21 million in 2020 and $75 million in 2021. With a huge addressable market of $1 trillion, the opportunity is still vast. As the vehicle electrification trend continues, XL Fleet should continue to benefit and expand.