Plug Power Is a Good Stock to Buy After the Crash
Plug Power stock fell 7.5 percent on March 18 and opened lower on March 19. The stock is down 52 percent from its 52-week highs. However, despite the sell-off, it's still up tenfold from its 52-week low prices. Is Plug Power a good stock to buy after the crash?
Article continues below advertisement
There has been a broad-based sell-off in all of the stocks in the green energy ecosystem. FuelCell Energy stock is also down over 51 percent from its 52-week highs. After the sharp rise in 2020, fuel cell stocks have looked weak in 2021 as investors weigh the soaring valuations versus the forecasted growth.
Plug Power stock news
On March 16, Plug Power announced that it would restate its financial statements to correct an accounting error related to non-cash charges. The company didn't admit to any wrongdoing and said that the issues were detected in consultation with the auditor KPMG.
Article continues below advertisement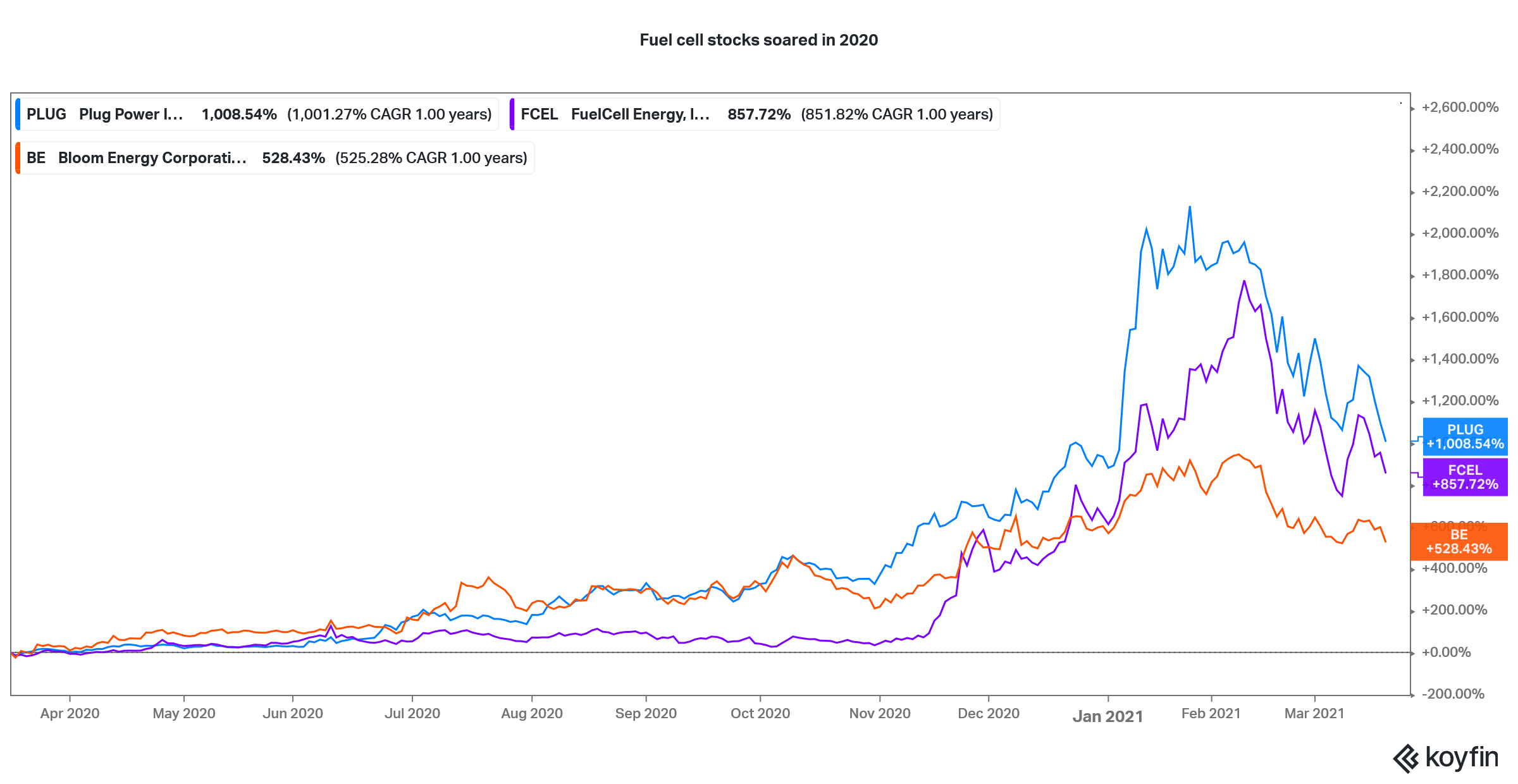 However, Plug Power stock tumbled after the company announced the error. The company will delay filing its annual report since it will have to restate the accounts. Plug Power also received a notice from Nasdaq.
Article continues below advertisement
Plug Power's worth
Plug Power had a market capitalization of $21.4 billion based on the March 18 closing prices. At the end of 2020, the company had a total debt of $715 million, while it had $1.3 billion as cash and cash equivalents. Plug Power has a negative net debt of $597 million. After adjusting for the net debt, Plug Power stock has an EV (enterprise value) of $20.6 billion.
Article continues below advertisement
Plug Power's stock forecast
According to the estimates compiled by TipRanks, Plug Power stock has an average target price of $58.54, which is a premium of 61 percent over the current prices. Among the 13 analysts covering the stock, 10 recommend a buy or some equivalent, one recommends a sell, and two recommend a hold.
Plug Power and WallStreetBets
While the Reddit group WallStreetBets has been notorious for pumping stocks like GameStop and AMC Theatres, Plug Power isn't among the most active stocks on the subreddit. A post on Plug Power talked about the news that Elizabeth Warren and AOC (Alexandria Ocasio-Cortez) plan to move a bill to transition buses and trains from fossil fuels. The bill was upvoted over 1,100 times as of 10:00 a.m. ET on March 19.
Article continues below advertisement
Investing in Plug Power stock
Plug Power stock is a good play on the hydrogen fuel cell market. It's also working on green hydrogen. The outlook for fuel cell stocks like Plug Power is positive as the global economy transitions from fossil fuels.
Article continues below advertisement
Jim Cramer is among those who are bullish on the stock. He doesn't think that the auditors are correct in calling for a restatement of the accounts. Roth Capital also sees the dip in the stock as a buying opportunity.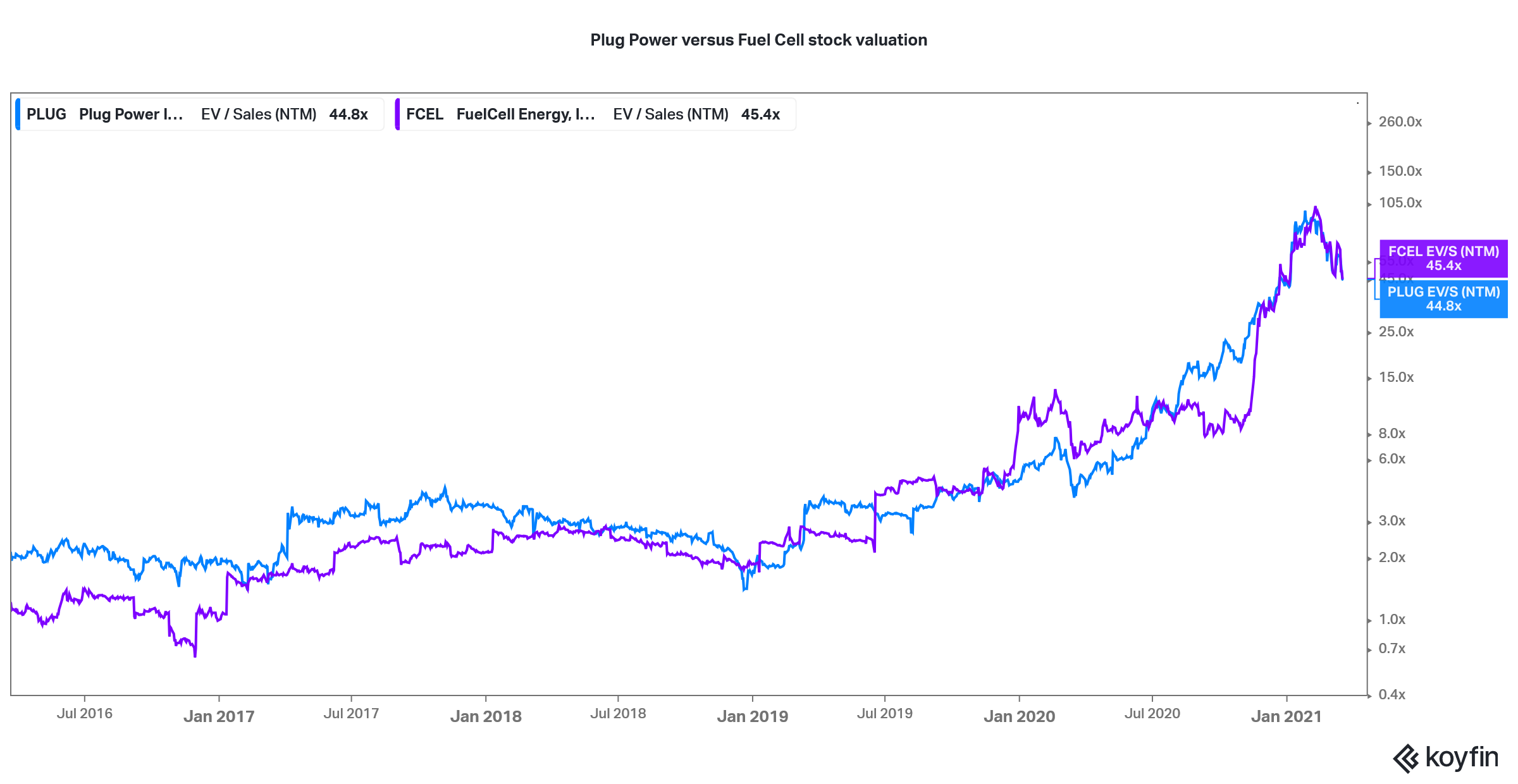 Article continues below advertisement
"We see Plug's accounting restatement as creating a major buying opportunity. Growth investors will have an opportunity today to buy shares in PLUG, where we see abundant catalysts for 2021 that we expect to rapidly restore valuation," said Roth Capital's Craig Irwin.
Plug Power stock looks like a buy.
Meanwhile, the outlook for Plug Power stock looks positive and its valuations look much more somber. The stock trades at an NTM (next-12 month) EV-to-EBITDA multiple of 44.8x, which is almost similar to 45.4x for FuelCell stock. After the current dip, investors can consider buying Plug Power stock and bet on the fuel cell industry's positive outlook.