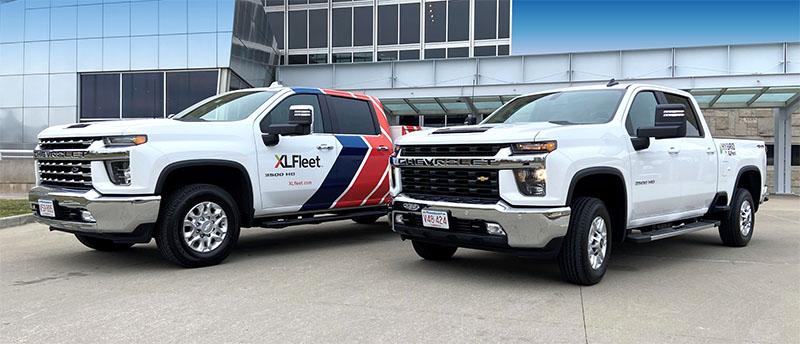 Cramer Likes Pivotal Investment, Thinks Stock Could Be a Steal
By Anuradha Garg

Dec. 22 2020, Published 9:33 a.m. ET
Pivotal Investment, a SPAC, merged with XL Fleet on Dec. 22. The combined entity will start trading on the NYSE under the ticker symbol "XL." XL Fleet is into electrification solutions for commercial and municipal fleets. Unlike many other EV companies that went public this year, XL has real revenues with the potential to grow more. Is Pivotal Investment a good stock based on its fundamentals and future growth potential?
Article continues below advertisement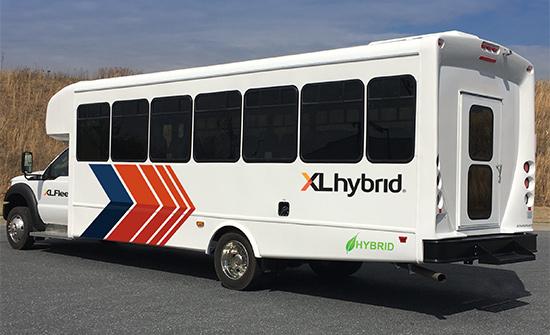 Pivotal Investment Corp. merger date
Pivotal Investment II (PIC) is a publicly-traded SPAC (special purpose acquisition company). It's sponsored by Jon Ledecky of Ironbound Partners and Kevin Griffin of MGG Investment Group. On Dec. 22, Pivotal Investment announced that it has completed the merger with vehicle electrifications solutions company XL. The transaction was approved by Pivotal's shareholders at its annual meeting on Dec. 21. The combined company has been renamed XL Fleet Corp. The new entity will start trading on the NYSE under the ticker symbol "XL" and XL WS for common stock and warrants, respectively, on Dec. 22.
Article continues below advertisement
Pivotal Investment and XL Fleet
As part of the merger, XL Fleet will receive $350 million in cash proceeds, which will be used by the company to advance its position as a leader in fleet electrification through the development of new products. XL Fleet is focusing on converting commercial and municipal vehicle fleets from internal combustion engines to plug-in hybrid drive systems. The company's electrification system can be fitted into commercial trucks from manufacturers like General Motors, Ford Motor, and Isuzu. It also plans to expand to fully electric systems. The company announced a new XL Grid Division for EV charging infrastructure.
XL Fleet said that its technology helps customers cut costs and reduce emissions without impacting operations. The company has more than 200 customers including FedEx, Coca-Cola, PepsiCo, Verizon, Harvard University, and Yale University. The company is located in Boston.
Article continues below advertisement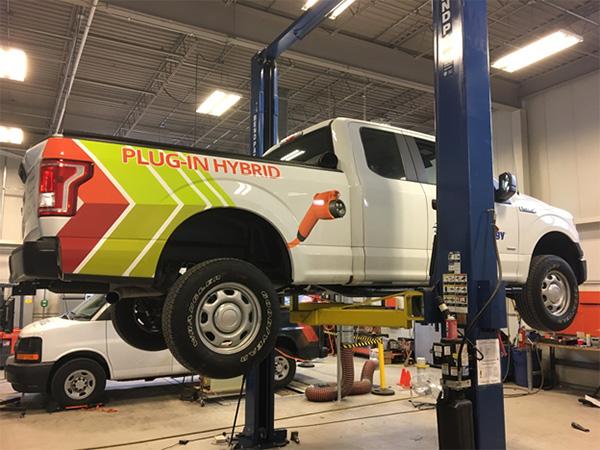 Pivotal Investment on Stocktwits
Since Pivotal Investment completed its merger with XL Fleet and the combined entity is about to start trading on the NYSE, it has been a hot topic on Stocktwits. PIC stock surged by more than 25 percent on Dec. 21. Its shareholders were expected to approve the merger. Most of the users are discussing how the stock ticker on various brokerages is changing to XL from PIC. Most of the users are bullish and some expect it to trade much higher on open.
Article continues below advertisement
One user named gutkarma said, "$PIC .... pent up retail demand is about to blow it wide open!" Another user named kasper924 said, "I'm not genius but I would hope everyone holds here today. Potential to run to 30 – 50, so many flippers don't know the potential. This is one of the first SPACS to merge with real revenue Could be huge. 200 percent – 500 percent profits. The potential for electrification solutions could be huge." The stock could surge higher when it opens for trading.
Pivotal Investment stock's future
On Dec. 18, CNBC's Jim Cramer sounded bullish on XL Fleet's potential. Cramer thinks that its stock is undervalued. He said, "With Pivotal Investment trading at $15 going into the XL Fleet merger, I think the stock could be a steal." He added, "But if it starts flying next week, I'm begging that maybe you don't chase it too much past $20." Cramer likes XL Fleet because its vehicles are already on road — in contrast to many EV stocks that have gone public this year.
Article continues below advertisement
Unlike many other EV companies that don't have any revenues from product sales, XL had $7.2 million in revenue in 2019. The company aims to generate $21 million in 2020 and $75 million in 2021. The addressable market for XL Fleet is about $1.0 trillion and it has 12-month orders worth $220 million.
The opportunity for XL Fleet is huge given how commercial and municipal fleets are required to reduce emissions. The big companies can now electrify their fleet to reduce emissions without having to buy a completely new fleet. The company already has large customers, which adds to its credibility.
How to buy Pivotal Investment stock
After the merger with XL Fleet, Pivotal Investment stock has started trading under the ticker symbol "XL" on the NYSE. Investors who want to buy Pivotal or XL can put in their buy orders for the ticker "XL." Since it's publicly traded, you can buy the stock through your regular broker. Open a stock trading account with the broker of your choice and fund the account. Search for XL Fleet stock on the broker's app, decide the number of shares you want to purchase, and place your order.