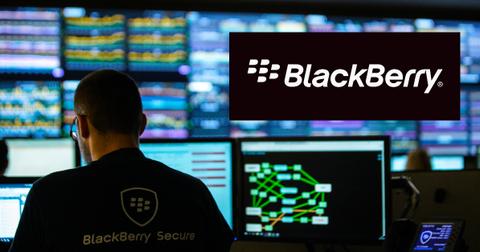 BlackBerry Might Be a Risky Bet for Investors
By Ambrish Shah

Jan. 15 2021, Published 9:55 a.m. ET
On Jan. 14, BlackBerry stock rose by 22.5 percent, while the S&P 500 fell by 0.4 percent. The stock was up $1.67 from its previous closing price of $7.44 on a volume of 58,056,177 shares. In the last three months, the S&P 500 has risen by 9 percent, while BlackBerry stock has gained 76.6 percent. Should investors buy or sell BlackBerry stock at this price?
Article continues below advertisement
On Jan. 14, BlackBerry stock surged on reports that the company sold 90 smartphone patents to Chinese technology giant Huawei. The company has been shifting away from its smartphone focus over the last few years after struggling to compete against Alphabet and Apple.
BlackBerry on Stocktwits
BlackBerry stock has become a major talking point on social media platforms. On Stocktwits, jlmo wrote, "$BB The Company may not be able to maintain or expand its customer base for its software and services offerings to grow revenue or achieve sustained profitability.....page 12 Blackberry 2020 annual report...buy Apple."
Article continues below advertisement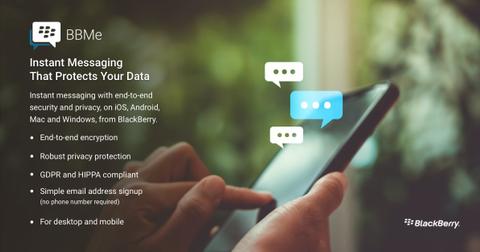 Another user named Timbito said that BlackBerry stock is cheap compared with other security companies. The investor added that BlackBerry stock should be worth $100 based on the market's assessment of cybersecurity companies.
Article continues below advertisement
BlackBerry doesn't pay dividends
Currently, BlackBerry doesn't pay dividends. In its history, the stock has never paid a quarterly dividend.
BlackBerry's valuation
On Jan. 14, BlackBerry stock rose by 22.5 percent and closed at $9.11. At that closing price, its market capitalization was $5.1 billion. BlackBerry stock trades at a forward PE multiple of 37.88x.
Article continues below advertisement
$BB is doing major deals that's not in the headlines.. besides the amazin deal, a contract with the U.S Air Force. Their operating system is already in 175 million cars on the road & a lot of corps been buying millions of shares, which is a good sign.. this will take time to grow

— Majesty Ria ✨ (@ToriNicksWho) January 13, 2021
BlackBerry's stock forecast
BlackBerry stock has risen by 29 percent in the last five days and by 33.6 percent in the last year. The stock is trading 6 percent below its 52-week high of $9.69 and 237 percent above its 52-week low of $2.70.
Article continues below advertisement
According to estimates compiled by CNN, analysts' median target price is $8.25 for BlackBerry, which is 9.2 percent below its current stock price. Among the nine analysts tracking BlackBerry, one recommends "buy," six recommend "hold," and two recommend "sell." Their highest target price of $20 is 120 percent above the stock's current price, while their lowest target of $4.50 is 50.5 percent below.
BlackBerry stock is a risky bet for investors
Long-term investors should avoid BlackBerry stock, as it's been volatile over the last few months. The stock surged nearly 25 percent in early Dec. 2020 after the company announced a deal with Amazon Web Services to develop an intelligent automotive platform. However, some of those gains were lost later that month.
BlackBerry has been struggling to generate consistent revenue. In the third quarter of fiscal 2021 (ended Nov. 2020), the company's revenue fell 18 percent year-over-year to $218 million. That fall was mainly because of weak demand for cybersecurity and the company's QNX car software.