Don't Expect Miracles From IPOE Stock Before the SoFi Merger
By Mohit Oberoi, CFA

Apr. 30 2021, Published 12:47 p.m. ET
Chamath Palihapitiya's SPACs have been under severe pressure in 2021. The SPACs include those that have merged with their targets as well as those that are still hunting for one. Social Capital Hedosophia Holdings V (IPOE), which is set to merge with fintech startup SoFi or Social Finance is down almost 39 percent from its 52-week highs. What's the prediction for IPOE stock before the SoFi merger date?
Article continues below advertisement
IPOE seems to have bottomed and has risen almost 16 percent from the lows that it hit earlier this month. However, while the stock might have bottomed, don't expect wonders from it anytime soon.
Why IPOE stock has been falling
IPOE stock has been falling for multiple reasons. First, there has been a sell-off in all SPACs. The euphoria from 2020 has given way to realism in 2021. Second, growth stocks have sold off in 2021 amid the rise in bond yields. Higher future interest rates would make growth stocks less attractive since their earnings are skewed to the future.
Article continues below advertisement
Third, fintech stocks have come under pressure in 2021. Affirm, which listed earlier this year, is only down 50 percent from its peaks. Other fintech names like Root Insurance, LendingTree, and LendingClub are also down sharply from the peaks. 
Article continues below advertisement
IPOE has been in the penalty box amid the sell-off in fintech names. Finally, some investors have been selling assets linked to Palihapitiya after the Hindenburg Research allegations.
IPOE stock prediction
None of the Wall Street analysts currently cover IPOE stock. Usually, analysts start covering SPACs after they list and report their earnings. In some cases, analysts have been assigning target prices even before the merger is completed. The long-term prediction for IPOE stock looks positive based on the growth that SoFi expects.
Article continues below advertisement
Currently, SoFi has a pro forma market capitalization of nearly $15 billion. Based on the projections that the company has provided, it would mean a 2025 price-to-sales multiple of 4.08x.
Article continues below advertisement
Is SoFi stock undervalued or overvalued?
Looking at the 2021 numbers, SoFi is valued at nearly 14.3x its projected 2021 revenues. Looking at other fintech companies, Affirm stock still trades at an NTM price-to-sales multiple of 21.2x, which is much higher than SoFi's current value. SoFi's multiples are slightly above PayPal.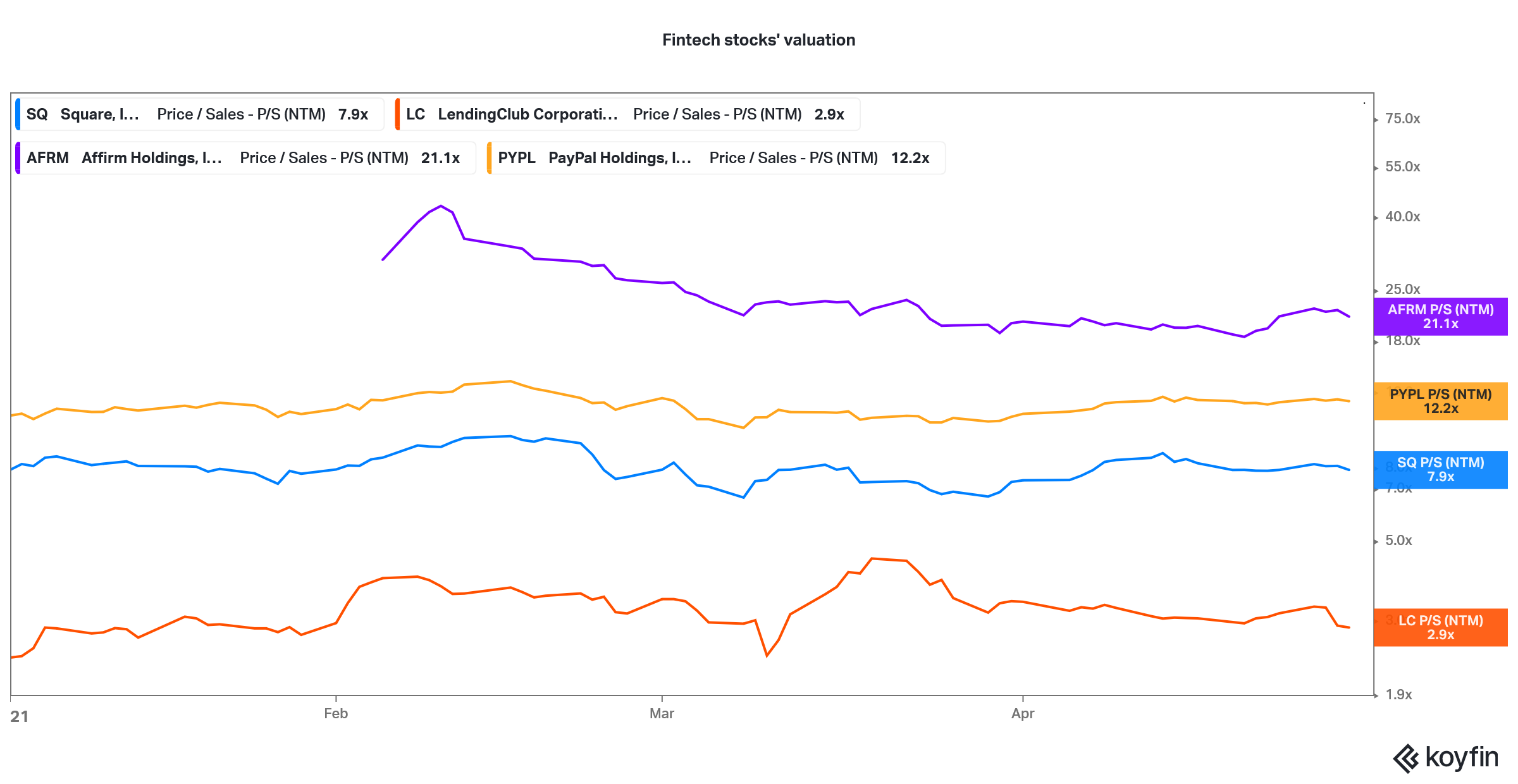 Article continues below advertisement
According to the projections provided by IPOE, the stock trades at a 2025 PE multiple of 23.5x. The multiples would fall to 15.5x if SoFi gets a bank charter. SoFi expects to grow fast and is forecasting revenues to rise over five-fold between 2020 and 2025.
Such long-term forecasts should always be taken cautiously. Looking at the strong growth that SoFi is expected to witness, combined with fair valuations at these levels, investors could buy and hold the stock for the long term. 
However, in the near term, the stock might not recover much unless market sentiments towards growth names, especially those that aren't making many profits currently, recover