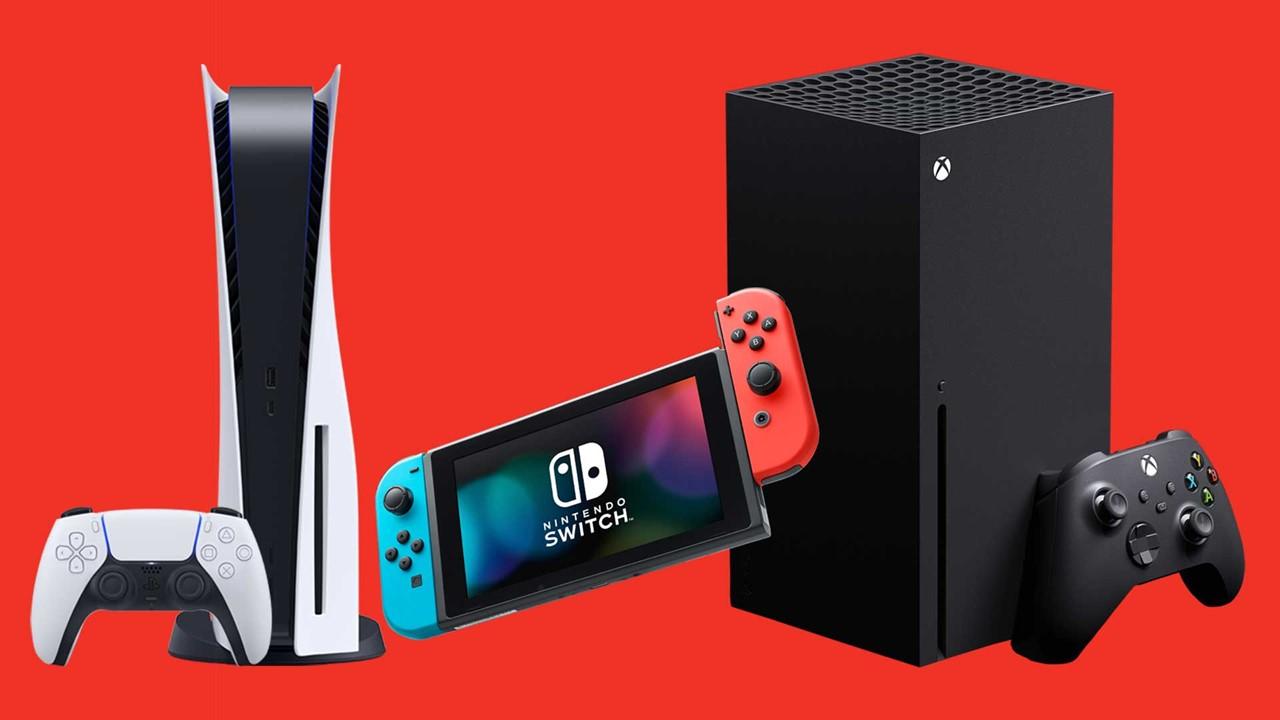 Hunter Kahn Made a Fortune with GameStop, Donates to Charity
By Ruchi Gupta

Feb. 3 2021, Published 12:45 p.m. ET
A Minnesota college student is among the retail investors who feasted on Wall Street elites in the GameStop (GME) frenzy. Hunter Kahn made thousands of dollars off GME stock's blistering bull run fanned by a Reddit army.
Article continues below advertisement
Originally, Kahn purchased 50 shares of GameStop for $30. Later, he invested $200 in GME stock call options. Serial SPAC sponsor and billionaire Chamath Palihapitiya also invested in GameStop call options just when the stock was starting to break out. Kahn ended up making almost $30,000 as GameStop exploded.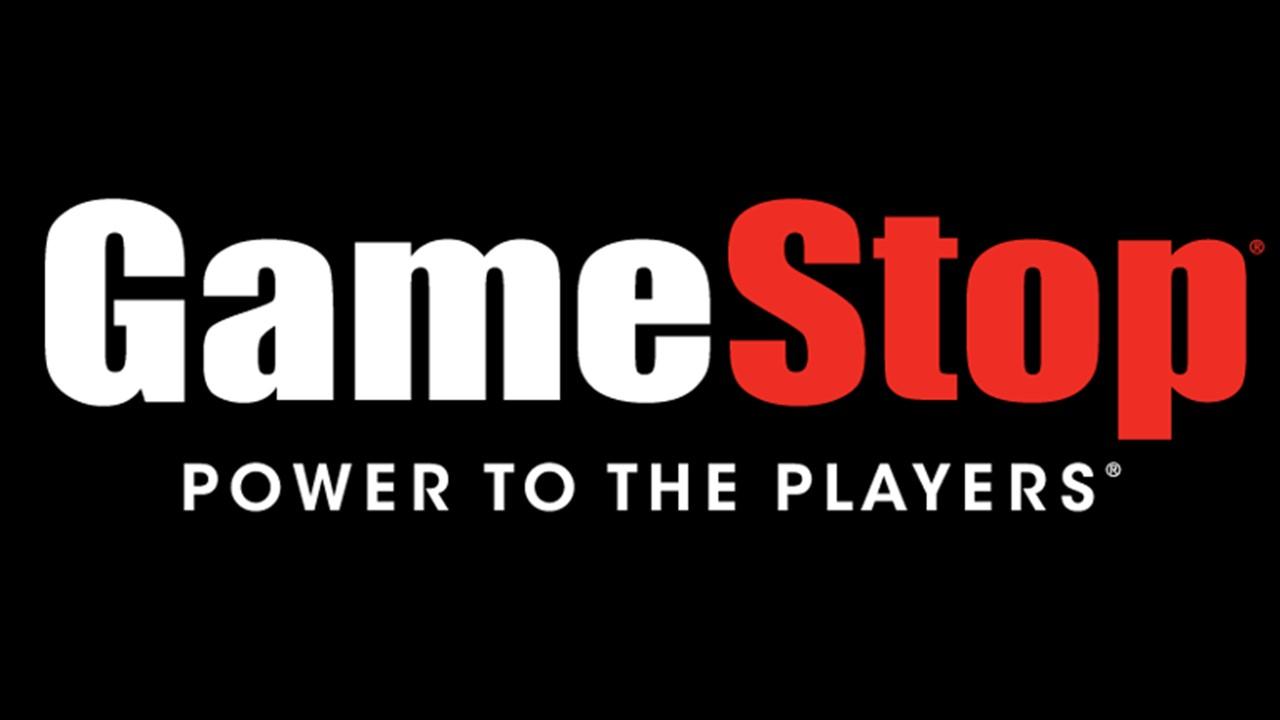 Article continues below advertisement
How Hunter Kahn is spending his GameStop profit
Kahn is giving some of his GameStop fortune to charity. The student purchased several Nintendo consoles and games using the profit from GME stock and donated them to Children's Minnesota Hospital. He spent $2,000 on the donations.
Article continues below advertisement
Many have lauded Kahn for his donation to kids, even calling him the real Robinhood. Kahn studies mechanical engineering at Cornell University. He plans to use the rest of his fortune to pay for his college education. While the stock market has made him rich, Kahn doesn't aim to work on Wall Street. Instead, he dreams of working with Tesla CEO Elon Musk on his space travel program.
SpaceX, Musk's other company, recently helped NASA fly its astronauts to the ISS (International Space Station) from American soil for the first time in almost a decade. It has contracts with NASA to transport people and cargo to the ISS routinely. Also, SpaceX is preparing for a private mission to the ISS where a ticket will cost $55 million.
Article continues below advertisement
Long term, Musk aims to use SpaceX to colonize Mars and build a city of 1 million people there. Kahn thinks that Musk has a good idea and he would like to join him. Musk cheered on the Reddit campaign, which propelled GME stock and made money for small investors like Kahn.
How Hunter Kahn made money with GameStop
GameStop stock skyrocketed more than 1,600 percent in January. It was all the result of a successful campaign by retail investors on Reddit group WallStreetBets. GameStop is a videogame retailer. Although a beloved brand, its business has been struggling for a long time. GameStop's woes stem mainly from the weak demand for physical games since gaming has shifted online.
Article continues below advertisement
Recently, GameStop made changes to its board of directors and brought in people with experience running an online business. The company also announced plans to invest more in its digital business. However, many Wall Street elites continued to bet against the company.
After noticing that GME stock was heavily shorted, WallStreetBets investors banded together to boost the stock price. They knew that doing so would force the bears to rush to cover their short bets, which would in turn drive GME stock higher. It worked, to the dismay of prominent short-sellers like Citron Research.
Article continues below advertisement
While GameStop's huge pop delivered unexpected gains for retail investors like Kahn, Wall Street elites lost big time. For example, hedge fund Melvin Capital lost more than half of its assets in the GME stock bet that went horribly wrong.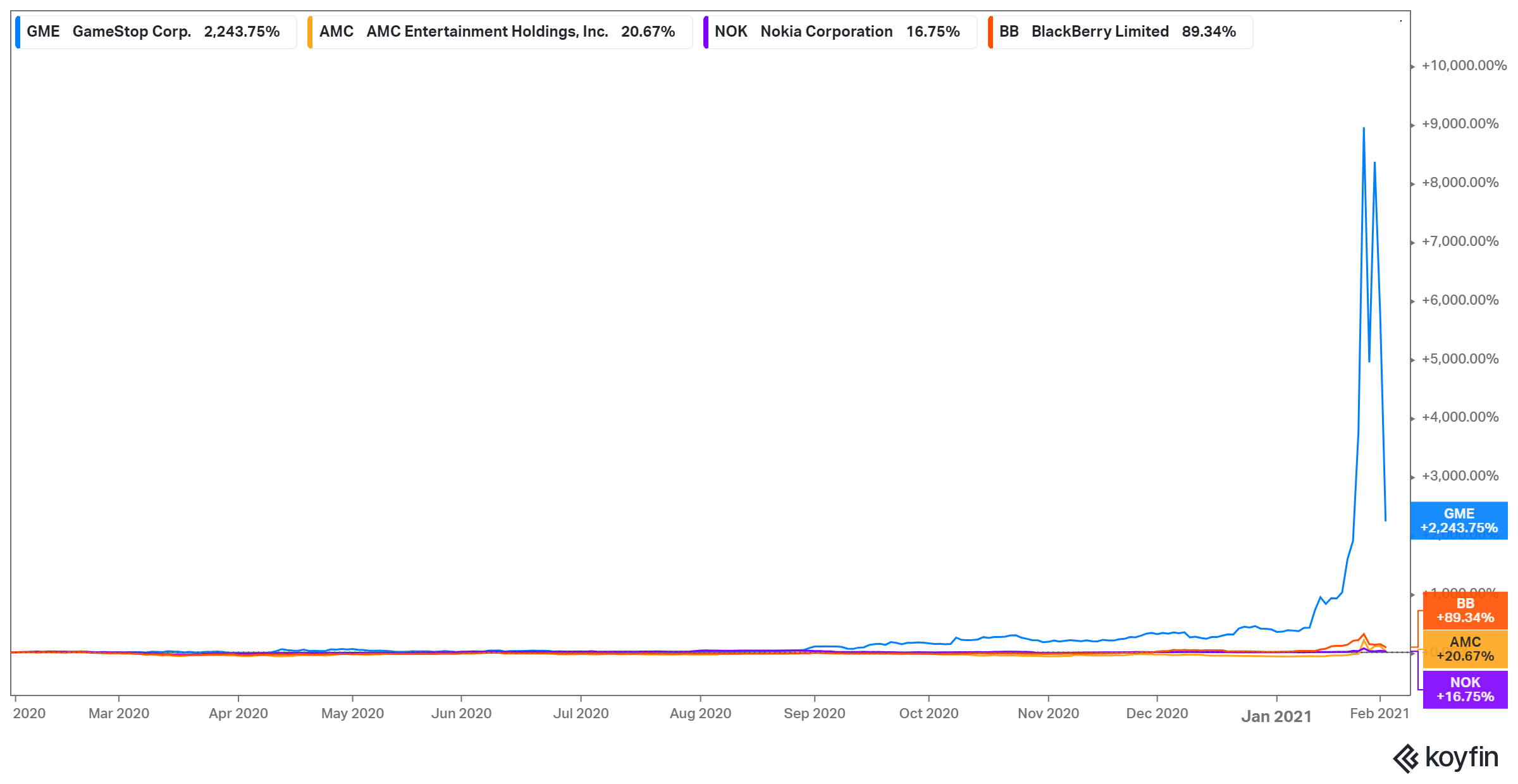 Article continues below advertisement
The meme stock mania that propelled GameStop also lifted other heavily shorted stocks like AMC, Virgin Galactic, and Beyond Meat. The stocks of struggling companies like BlackBerry and Nokia also popped up as the chart above illustrates. The surprising gain in these stocks added to the woes of hedge funds, like Melvin Capital, which has lost about $20 billion collectively.
Although Khan isn't pursuing a career on Wall Street, he will continue to hold his original investment of 50 shares in GameStop stock.