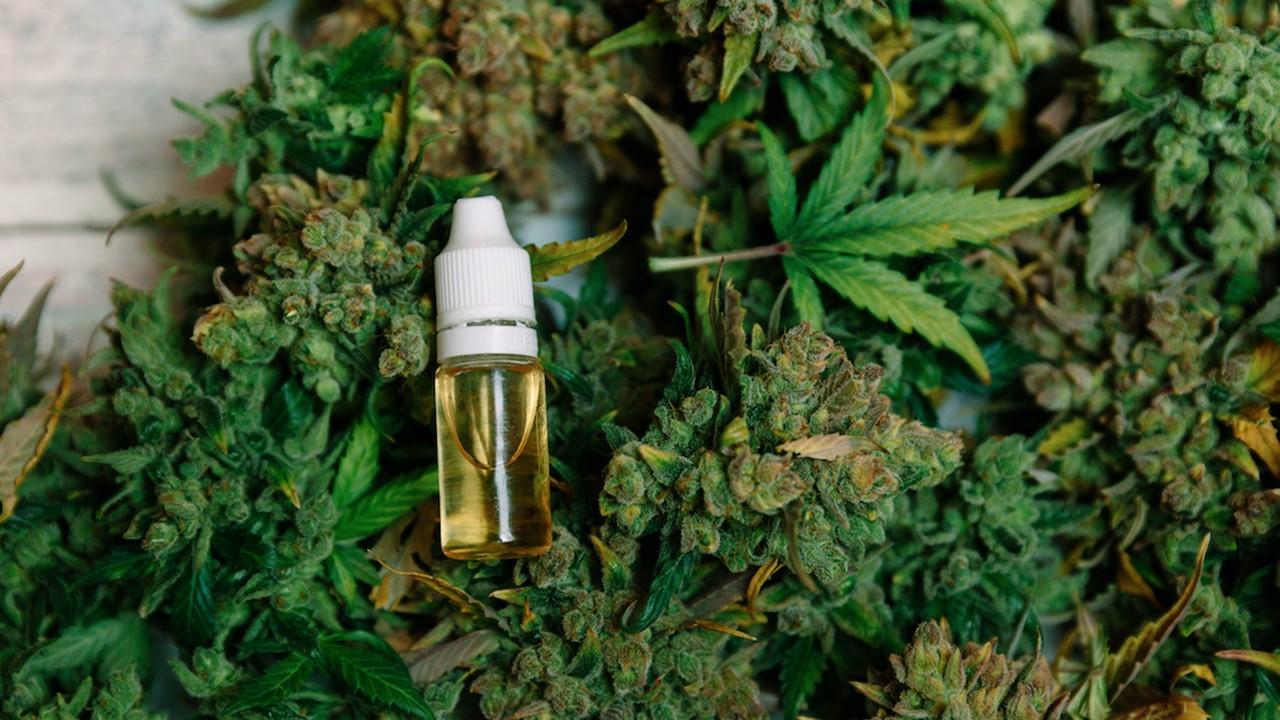 How to Invest in Cannabis
By Sushree Mohanty

Nov. 20 2020, Updated 1:34 p.m. ET
So far, cannabis has been a hot sector in 2020 while the COVID-19 pandemic has caused havoc in most other sectors. After being classified as an "essential item," cannabis sales skyrocketed. Consumers turned to cannabis to get relief from anxiety amid the pandemic. Also, cannabis became a substitute for other products that didn't make the "essential item" cut, like tobacco and alcohol. 
Article continues below advertisement
Canada has made medical and recreational cannabis legal. The second wave of legalization in 2019 included cannabis derivative products like edibles, vapes, beverages, and more. The U.S. allows medical cannabis in 33 states and Washington, D.C., while 11 states and Washington, D.C. allow recreational cannabis. Cannabis isn't legal at the federal level in the US, which has confused investors about how to invest in the sector.  
Article continues below advertisement
Should you invest in cannabis?
Right now, cannabis is still an evolving sector. Regulatory issues, black market sales, supply concerns, and various headwinds haven't allowed the sector to reach its full potential. Cannabis companies in the U.S. face challenges since it isn't legal at the federal level. So, investing in the sector will require patience and a risk appetite to enjoy the long-term growth opportunities. 
Medical cannabis demand has been booming globally. As a result, the medical cannabis industry could touch new highs. Medical cannabis provides relief for various health issues like chronic pain, depression, PTSD, anxiety, migraines, epilepsy, and many others. Conventional medicine hasn't helped treat these issues, which drives  the demand for cannabis products. Grand View Research estimates show that the global medical cannabis market could grow to $73.6 billion by 2027.
Article continues below advertisement
Recreational cannabis is a separate market with an enormous demand for edibles, vapes, and cannabis-infused beverages. In the research report "Nurturing New Growth," Deloitte stated that the Canadian market for edibles and other derivatives products could be worth 2.7 billion Canadian dollars annually. The estimates show how much the market could be worth after addressing short-term headwinds.
If the cannabis sector has caught your attention this year, here's how to invest in specific stocks. You should consider certain stocks in 2020 for long-term growth. 
How to invest in cannabis
Before you decide to invest in cannabis, you need to understand the type of products and the companies that manufacture the products. There are two forms of cannabis—medical and recreational.
Article continues below advertisement
The companies can be classified as:
Cannabis growers and producers
Cannabis drug makers like biotech companies and pharma companies
Cannabis ancillary product makers who provide support (packaging, advertising, and more)
Cannabis ETFs
Companies that have partnered with marijuana companies 
Popular Canadian cannabis companies including Aurora Cannabis, Canopy Growth, Cronos Group, HEXO, and Aphria, trade on the Toronto Stock Exchange. Some of the companies, like Aurora Cannabis, HEXO, and Canopy Growth, also trade on the NYSE, while Aphria and Cronos Group trade on the NASDAQ. You can choose to invest in these stocks directly. U.S. cannabis companies trade on over-the-counter U.S. exchanges. Investors can also invest in cannabis ETFs like the Horizons Marijuana Life Sciences Index ETF. 
Article continues below advertisement
Best cannabis companies in 2020
There are quite a few cannabis stocks to pick from in 2020 due to their exceptional performance this year. Usually, popular Canadian cannabis companies like Aurora Cannabis and Canopy Growth catch investors' attention. So far, the U.S. cannabis industry has been outshining the Canadian industry this year. 
U.S. cannabis companies Curaleaf Holdings and Green Thumb Industries have solid fundamentals and strong balance sheets. Both of the companies' revenue has increased by triple-digits. They also achieved positive profitability in the first quarter. 
Article continues below advertisement
Curaleaf saw a 58.1 percent YoY growth to $105.0 million with a positive EBITDA of $20 million in the first quarter. Meanwhile, Green Thumb increased its revenue by 268 percent YoY to $102.6 million and reported a positive EBITDA of $25.5 million in the first quarter.
While many companies in other sectors struggle to stay afloat, these two cannabis companies have been expanding amid the pandemic.  
Among Canadian cannabis companies, Aurora Cannabis has been trying to recover in 2020. Canopy Growth is in good hands with support from Constellation Brands. However, the company has not achieved positive profitability. In the Canadian space, Aphria and Cronos Group are two strong players that could grow in the longer term. 
Article continues below advertisement
Due to a strong leadership team, Aprhia has achieved positive EBITDA. The company focused on its core operations, which drove its revenue growth. Cronos Group has made a good mark in the U.S. and Canadian medical market. The company has expanded to Israel's medical cannabis market. The deal with tobacco giant Altria also gives Cronos Group a wider market for its innovative products. 
Article continues below advertisement
Aphria ended the third quarter with 515.1 million Canadian dollars of cash and cash equivalents. The company also had an additional 100 million Canadian dollars in equity capital. Cronos Group ended the first quarter with 1.3 billion Canadian dollars in cash and short-term investments. Both of these stocks are capable of surviving the COVID-19 crisis and expanding in the future.
However, marijuana is a volatile sector that is susceptible to regulation scandals and legal issues. Investors should weigh the risks and benefits before making any investment decisions.
Cannabis stocks are a good investment in 2020 if you can handle the short-term risk and wait for the investments to bear fruit.