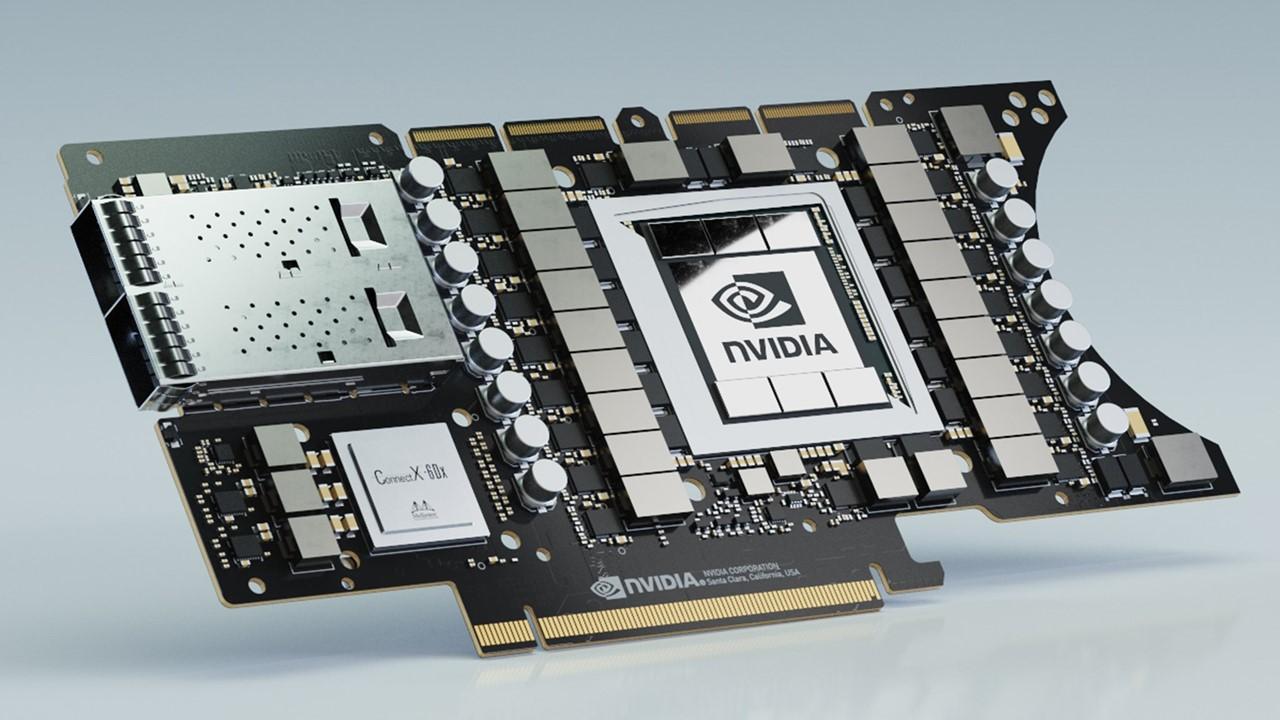 How High Could Nvidia Stock Go? Baird Thinks Another 40 Percent
By Mohit Oberoi, CFA

May. 6 2021, Published 11:33 a.m. ET
Nvidia (NVDA) stock was among the best performing S&P 500 stocks in 2020. It's also outperforming the index in 2021. Baird has initiated coverage on NVDA stock and issued a bullish note. How high could Nvidia stock go from here?
Article continues below advertisement
Nvidia has been grabbing market share from competitors over the last few years. The company is also looking at inorganic growth. In 2020, it announced the acquisition of U.K.-based chipmaker Arm from SoftBank for $40 billion. The deal is awaiting regulatory clearances.
Baird on Nvidia
Baird initiated coverage on Nvidia on May 5 with an overweight rating and an $800 target price. Based on current stock prices, this would mean an upside of 38 percent. Nvidia stock gained 0.75 percent after Baird's bullish note. Baird analyst Tristan Gerra said that Nvidia would turn out to be "the most transformational technology of our era."
Article continues below advertisement
"Nvidia's barriers of entry are the highest and longest-lasting within the semiconductor industry, notably given the very large R&D spending requirements of Nvidia's ultra-complex architectures, second-to-none software ecosystem, and expanding platform solutions," the analyst said in the note.
Article continues below advertisement
Nvidia stock forecast
According to the estimates compiled by CNN Business, Nvidia's median target price is $675, which is a 16.6 percent premium. Its lowest target price is $380, which means a potential downside of 34 percent over the next 12 months. Baird's $800 target price is the street high for NVDA stock.
Among the 39 analysts covering Nvidia stock, 32 have a buy rating or some equivalent, while five have a hold rating. Two analysts have a sell rating on the stock.
Article continues below advertisement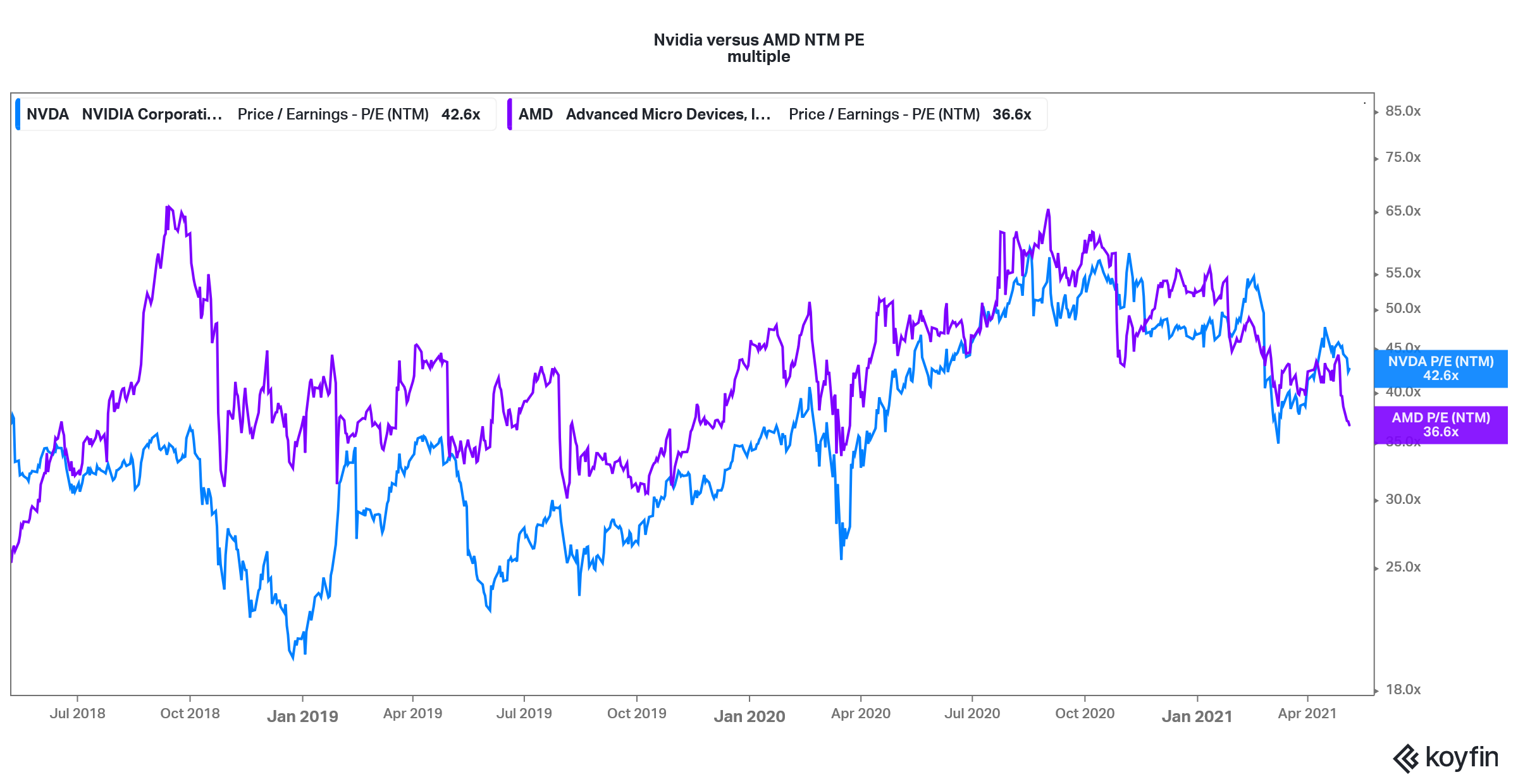 Nvidia stock valuation
Currently, Nvidia stock trades at an NTM PE multiple of 42.6x. The multiples are higher than the historical averages but are lower than the almost 60x NTM PE multiple that the stock peaked at in 2020.
Article continues below advertisement
Tech stocks' valuation multiples have come down after they peaked in the third quarter of 2020. There has been a tectonic shift from growth to value stocks, which has led to a deterioration in valuation multiples of many growth names.
The valuation multiples don't seem high considering the global chip shortage. Nvidia's earnings increased 67 percent in the last fiscal year and analysts expect its earnings to rise 37 percent in this fiscal year also.
Article continues below advertisement
Nvidia's valuation multiples are however at a premium over Advanced Micro Devices (AMD) that trades at an NTM PE multiple of 36.6x. Over the last three years, AMD has generally traded at a premium over Nvidia but this year, Nvidia is trading at a premium mainly because of the divergence in their stock prices where AMD is down over 15 percent for the year.
Article continues below advertisement
Nvidia stock on Reddit
There is a subreddit with over 834,000 members dedicated to Nvidia. However, the stock isn't very popular in the WallStreetBets community. The group has mainly targeted small companies with high short interest and Nvidia doesn't tick on either of these. According to the most recent filing, its short interest ratio was only about 1.5 percent.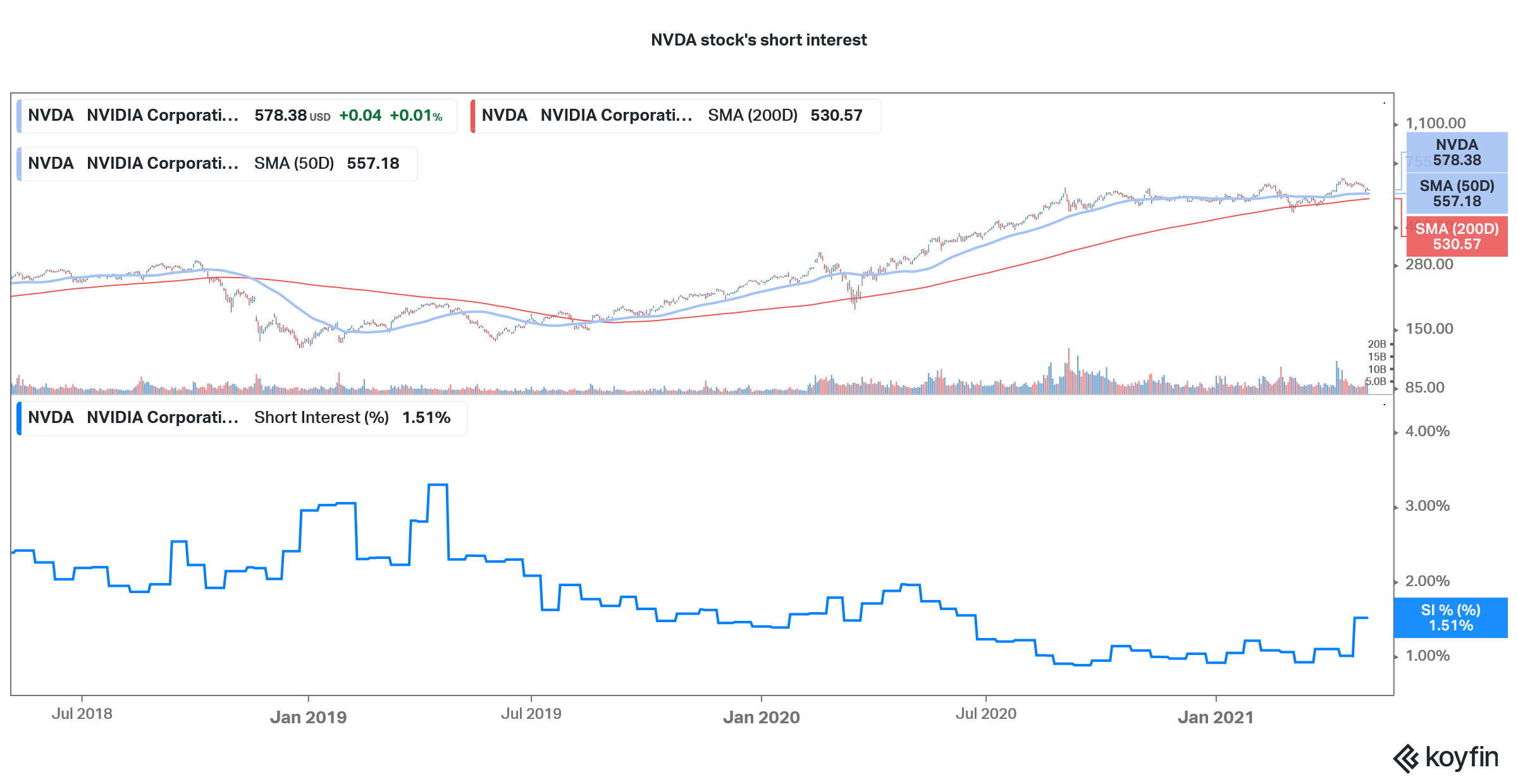 Article continues below advertisement
Should I buy NVDA stock on a dip?
NVDA looks like a good stock to buy on every dip. Even now, the stock is trading at a discount of 10 percent from its 52-week highs.
What price to buy NVDA stock
It's tough to say what price you should buy NVDA stock. Incidentally, if you are a long-term investor, what price you buy the stock makes little difference and compounding is the key driver of returns. However, if you are a short-term trader, watch out for NVDA's 50-day SMA (simple moving average), which is currently at $557. If the stock doesn't find support at the 50-day SMA, it could fall towards the 200-day SMA, which is currently near $530.