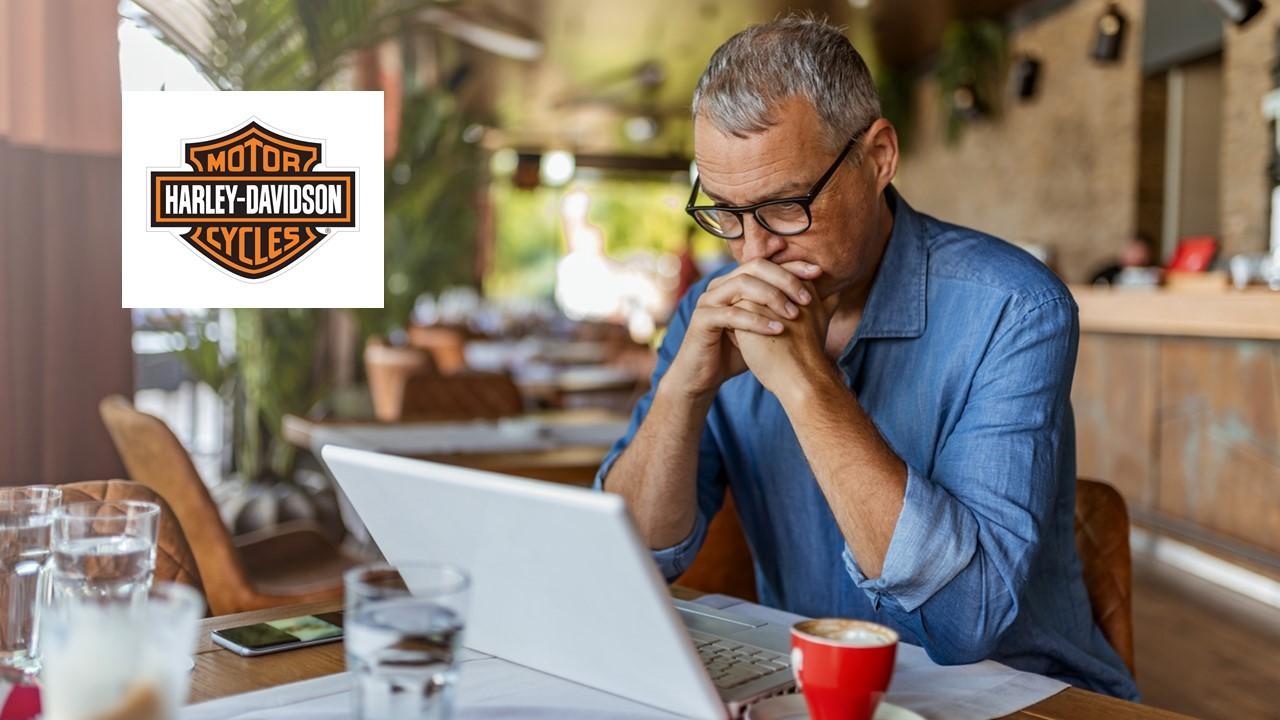 Should You Buy Into Harley-Davidson's Electric Bicycle and Turnaround Plan?
By Anuradha Garg

Oct. 28 2020, Updated 10:08 a.m. ET
Harley-Davidson announced that it's spinning off a new business dedicated to electric bicycles. Electric bicycles have seen a growing demand amid the coronavirus pandemic. What is the outlook for the electric bicycle business? How were the company's third-quarter results? How did Harley-Davidson's stock price react? Can Harley-Davidson turn around? 
Article continues below advertisement
Harley-Davidson stock news
Harley-Davidson, an iconic motorcycle manufacturer, created its first motorcycle in 1903. Harley-Davidson is a parent company of Harley-Davidson Motor Company and Harley-Davidson Financial Services. 
Article continues below advertisement
On Oct. 27, the company unveiled a new business called Series 1 Cycle Company. The name comes from "Serial Number One," which is the nickname of Harley-Davidson's oldest-known motorcycle. The company is launching the eBicycle, which is "guided by intelligent, human-centered design and crafted using the most advanced bicycle technology available." The Serial 1 brand will be led by President Jason Huntsman, Vice President Ben Lund, and other Harley-Davidson alumni.
Another positive piece of news for Harley-Davidson stock came in the form of its third-quarter results. The company's EPS and revenues were well above analysts' expectations. Also, Harley-Davidson announced several restructuring actions. The company said that it's leaving 40 global markets to focus on its top priority—the U.S. Harley-Davidson is trimming its product lineup to better align with consumers' interests. The company also announced that it will streamline its network of dealers. 
Article continues below advertisement
Harley-Davidson's electric bike
The company didn't provide many details and specifications about the eBicycle, but it will be a pedal-assist bicycle. Also, the first line of products will arrive in the spring of 2021. Harley-Davidson's Brand Director for Serial 1 Cycle Company, Aaron Frank, said, "The formation of Serial 1 allows Harley-Davidson to play a key role in this mobility revolution while allowing Serial 1 to focus exclusively on the eBicycle customer and deliver an unmatched riding experience rooted in freedom and adventure."
Article continues below advertisement
The e-bike industry has been thriving amid the COVID-19 pandemic. According to Harley-Davidson, the global eBicycle market was over $15 billion in 2019, which is estimated to grow annually by 6 percent from 2020 to 2025. 
According to Micromobility, "During the early days of the pandemic, anxiety over the coronavirus powered the largest spike in bike sales since the 1970s oil crisis." People have been looking for ways to move in a socially distant way. According to a market research firm from N.D.P. Group, in March, U.S. retail sales of eBicycles climbed by 85 percent compared to the previous year. 
Article continues below advertisement
The eBicycles will be available through direct-to-consumer sales online and at select Harley-Davidson dealerships. USA Today quoted Frank as saying, "Direct-to-consumer has really become the standard in the bicycle industry."
Article continues below advertisement
How much will a Harley-Davidson Serial 1 bike cost?
The company didn't provide any details about the price of Series 1 bicycles. There is a countdown on the company's website that runs out on Nov. 16. The company will likely accept pre-orders from that date for the eBicycles. If that's the case, the company will also reveal the pricing details on that date.
Harley-Davidson's stock price reacted to spin-off and turnaround news
Harley-Davidson's stock price is soaring due to the announcement of the spin-off of the new eBicycle company, its earnings beat, and restructuring announcement. On Oct. 27, Harley-Davidson's stock price closed higher by 22.1 percent at $35.4. In pre-market trading at 7:50 a.m. ET on Wednesday, Oct. 28, the stock price was trading 1.1 percent lower at $35. 
Article continues below advertisement
What Is Harley-Davidson's stock forecast?
Long before the COVID-19 crisis started, Harley-Davidson had been bearing the brunt of a slowdown in its sales. Among the 22 analysts covering Harley-Davidson stock, 23 percent recommend a buy, while 73 percent recommend a hold. The consensus target price of $31.7 implies a potential downside of 10.5 percent. 
The company's recently announced turnaround plan and the eBicycle business will likely boost its financials. However, there is a more fundamental problem for the company, which is demand. The demand for Harley-Davidson's traditional bikes has been decreasing steadily. The company has outlined plans to cut its costs, which might also be successful. 
At some point, the company will need demand to support its business. Will the demand from the eBicycle business will be able to offset the demand for traditional bikes? Until there is more clarity on demand upside, investors should stay clear of this stock.